How we create value
Our mission is to help people do more, feel better, live longer.
R&D underpins our three business and we prioritise our investments to where we see the most potential to develop innovative products for unmet medical needs.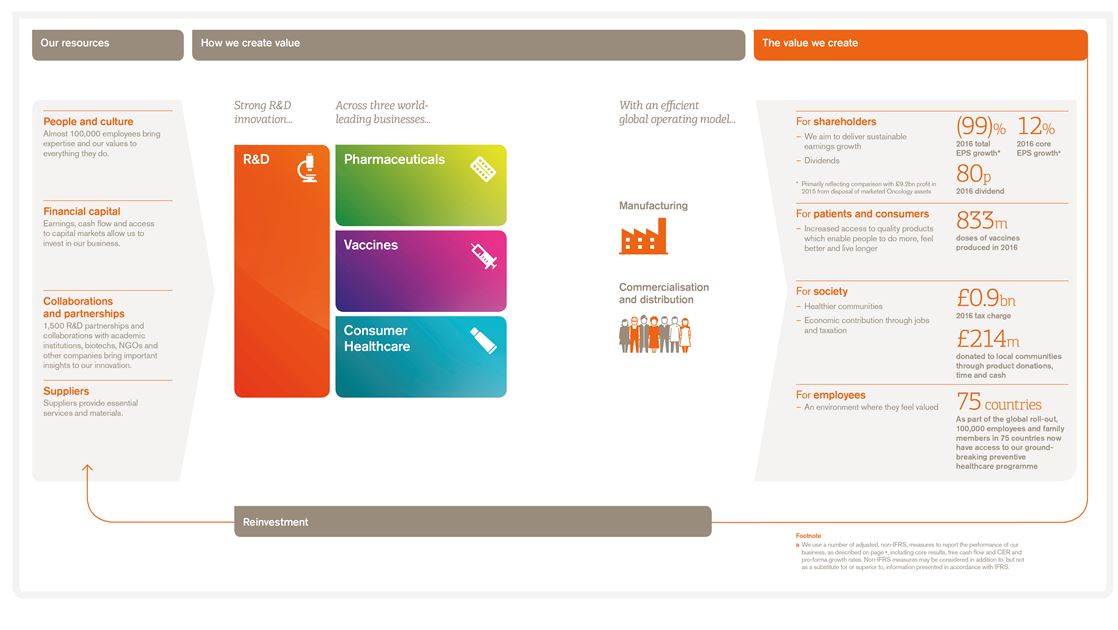 Our business model is designed to deliver a range of outputs for patients, shareholders and society. In addition to direct benefits for patients, consumers and shareholders, a successful business will help build strong societies and make direct and indirect contributions in the countries where it operates through tax, employment and charitable support.
If we do this well, it will lead to profitable and sustainable performance. In turn this allows us to generate value and returns for our shareholders and enables us to reinvest in the business.