Business support services
There are many other roles available within GSK, including in finance, human resources, legal, IT, procurement, communications and core business services. 
These groups provide essential support and services that make sure that we operate efficiently and effectively, across the world.
Who we are
The Global Support Functions form the common core of GSK's operating model and drive a one GSK, enterprise approach.
We provide the partnership, strategic counsel and support services the business units need to operate efficiently and effectively. This enables them to focus on developing, manufacturing and delivering medicines, vaccines and products to the patients and consumers who need them.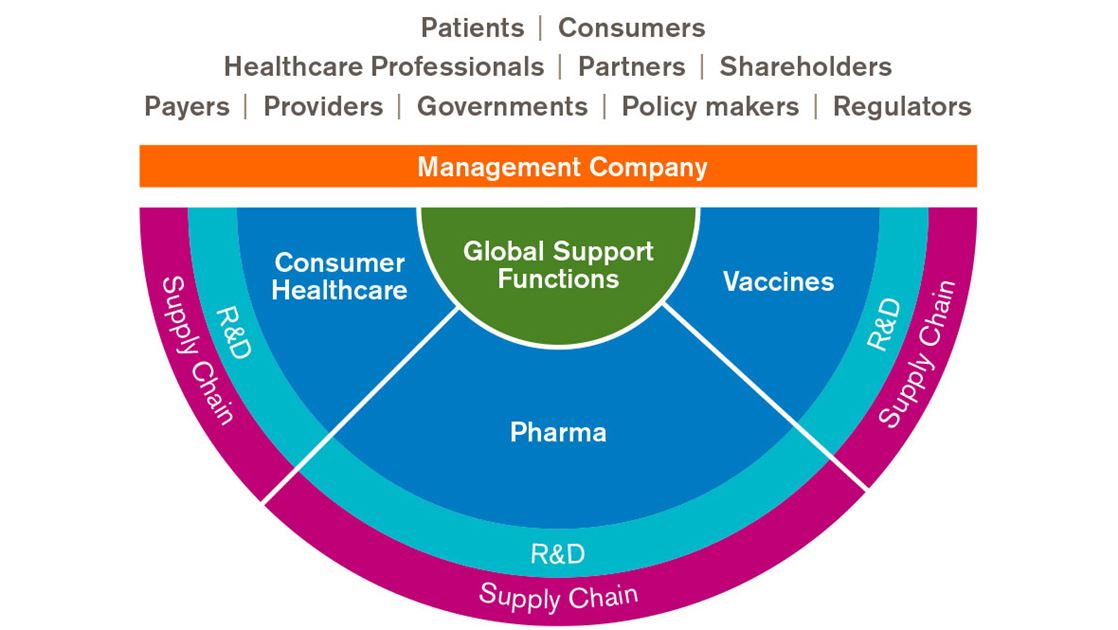 We provide a range of speciality expertise, including:
Audit and Assurance
Communications and Government Affairs
Core Business Services, which includes Information Technology, Indirect Procurement, and Worldwide Real Estate and Facilities
Corporate Strategy and Development
Environment, Health, Safety and Sustainability
Finance, including Finance Services
Global Ethics and Compliance
Global Learning and Development
Human Resources
Legal
Our aim is to operate increasingly as an integrated group in order to be a more connected, consistent and effective partner to the business.
How we are organised
The Global Support Functions follow a similar organisational model. Each function provides strategic counsel via embeddedbusiness partnering and centres of excellence, and operational support through shared services.
Around 10,000 employees work in the Global Support Functions, located around the world to best support the business, with key sites in the UK, US, Belgium, China, Costa Rica, Malaysia and Poland. We consolidate services in locations where we can best meet the demand from the business.
The majority of employees who work in Global Support Functions have a functional reporting line into their respective Corporate Executive Team (CET) members.
How we add value to the business
The Global Support Functions enable and equip employees at all levels within the business – our partners – to do their best work. We provide high-quality, professional support services that are attuned to the needs of the business, and strategic counsel that drives performance. Our work serves to protect and enhance GSK's reputation.
How we work
The business pays for our services so it is critical that we are effective, efficient and customer oriented.
We have common ways of working to help the business interact with us consistently.
We proactively engage and contract with the business units to understand what they need from us in order to deliver their priorities. The results are captured in 'service agreements' that outline what we will provide and how we will do this. This provides greater transparency and visibility of our services and costs.
To ensure service governance across GSK and create consistency in terms of processes, tools and structures, we have set up Customer Boards in all businesses. The Customer Boards review our service delivery (quality of service, financial performance and customer satisfaction) and check it is meeting their needs.