Why you don't outgrow vaccination
Vaccination plays a vital role in helping to give children a healthy start in life. What's much less well known is that the importance of vaccination doesn't stop when we receive our last childhood vaccination.


Vaccinate for life
New findings from our Vaccinate for life survey show that more needs to be done to communicate the benefits of vaccination throughout life and the full range of vaccines available.
The state of adult vaccination globally
If you're not sure which vaccines you need as an adult or if you are up-to-date, you are not alone. Findings from the Vaccinate for Life survey conducted by Ipsos MORI and sponsored by GSK Vaccines of 6,002 adults aged 18 years and over across Brazil, India, U.S., Germany and Italy showed that: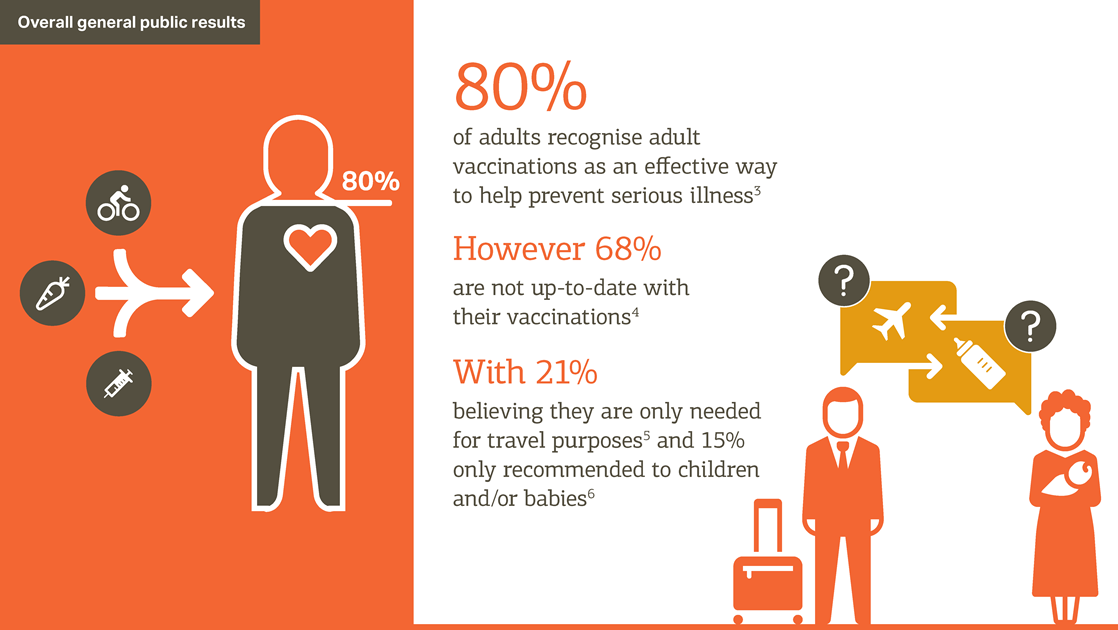 A parallel survey of 1,351 healthcare professionals (HCPs) in Brazil, Italy and US found that: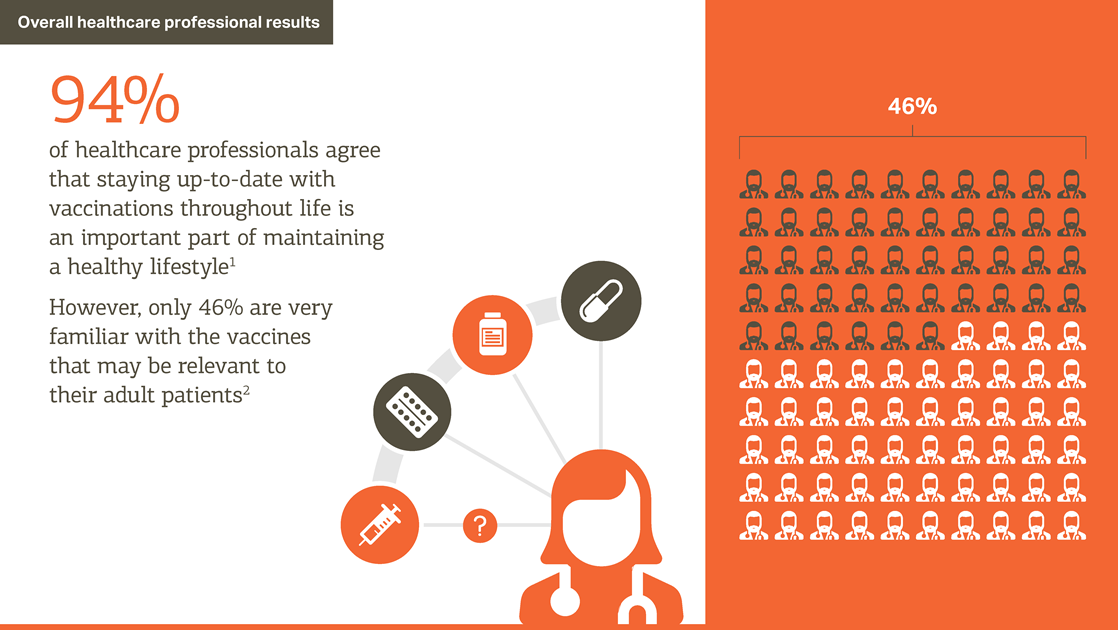 Don't hesitate to talk to your healthcare provider about which vaccines you may need.
Why vaccinate throughout life?
Your immune system can visibly start to age as early as 25. For adults, some vaccines are recommended for diseases that become more of a threat as the immune system becomes less effective - making them more susceptible to disease. In other instances, previous vaccinations may also need to be topped up to help maintain immunity for example whooping cough.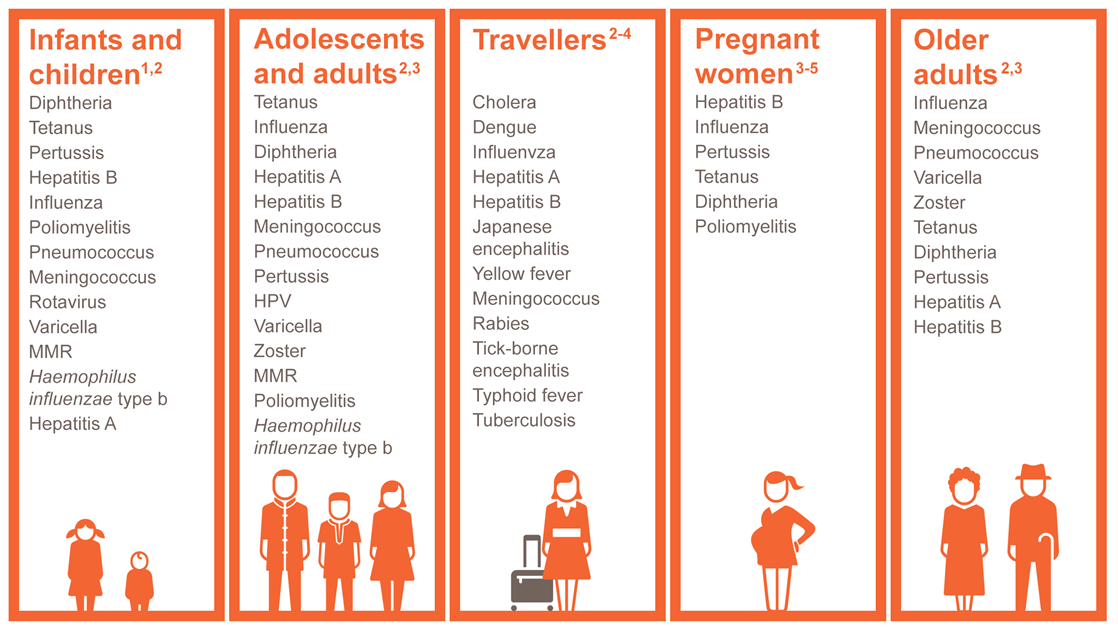 Vaccination calendars are tailored to different life stages and circumstances[4]. Talk to your healthcare provider about which vaccines may be appropriate for you.
How vaccination can help protect communities from disease 
Vaccination can help those closest to us through "herd immunity". Once enough people in a community have been vaccinated against a contagious disease (usually about 90%), we help protect those who haven't been or can't be vaccinated because the opportunity for the disease to spread is so much lower.
And it's not just our health that suffers when we don't vaccinate. There are also financial costs, from health care expenses and hospital stays to loss of productivity from days off work.[4]
If you can't remember the last time you were vaccinated, don't hesitate to talk to your healthcare provider about which vaccines you may need.
Sources
1. CDC, 2016. Recommended immunization schedules for persons aged 0 through 18 years. http://www.cdc.gov/vaccines/schedules/downloads/child/0-18yrs-child-combined-schedule.pdf (accessed November 2016);
2. ECDC, 2016. Vaccine schedule. http://vaccine-schedule.ecdc.europa.eu/pages/scheduler.aspx (accessed November 2016);
3. CDC, 2016. Recommended immunization schedule for adults aged 19 years or older, by vaccine and age group. http://www.cdc.gov/vaccines/schedules/downloads/adult/adult-schedule.pdf (accessed November 2016);
4. Rappuoli R et al. Nat Rev Immunol 2011;11:865–872;
5. CDC, 2016. Guidelines for vaccinating pregnant women. http://www.cdc.gov/vaccines/pregnancy/hcp/guidelines.html (accessed December 2016);
6. NCBI, 2013.Estimated Human and Economic Burden of Four Major Adult Vaccine-Preventable Diseases in the United States. https://www.ncbi.nlm.nih.gov/pmc/articles/PMC4486398/