Getting ahead of infectious diseases with advanced technology
Read time: 2 mins
23 September 2021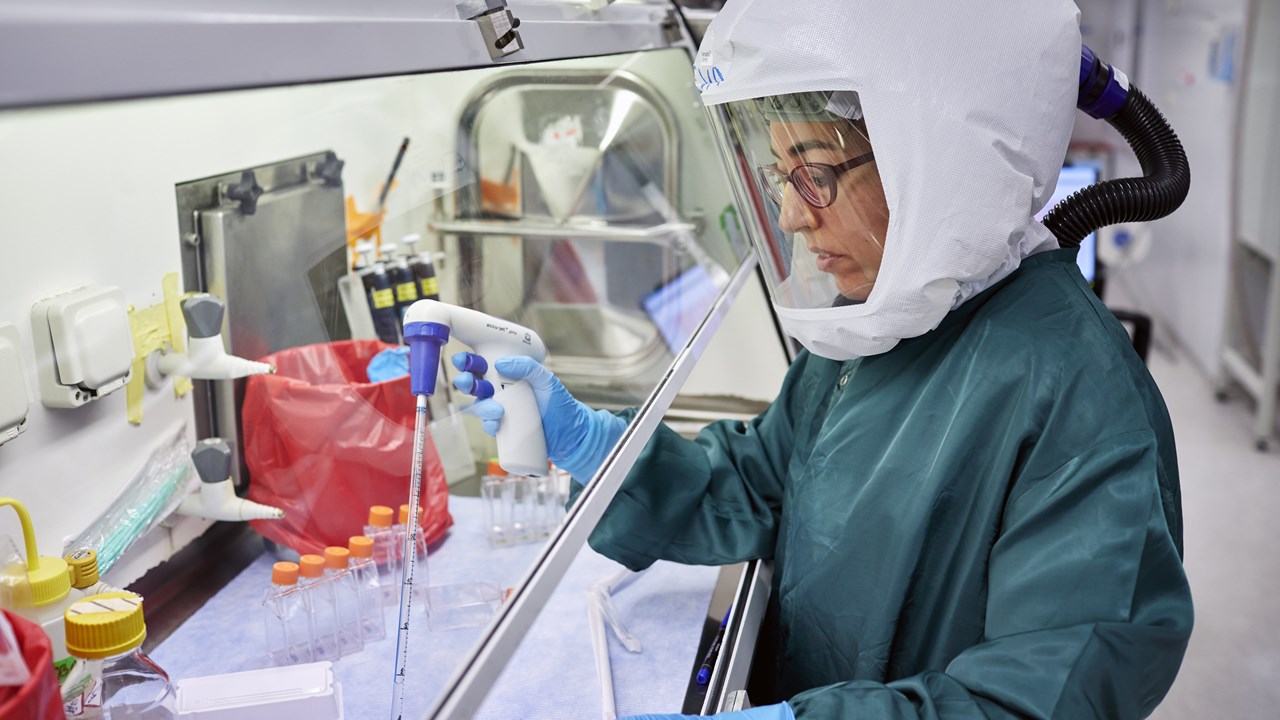 The predictive power of genetics, genomics, and AI holds the key to transforming medical discovery for the better, shaping how diseases are both prevented and treated.
Significant investments in artificial intelligence and machine learning, and the use of functional genomics – plus working closely with our partners – enable us to uncover new opportunities in science and medicine.

Even before the pandemic, infectious diseases had a major impact on morbidity and mortality around the globe. However, the lessons learned from the pandemic have put front and centre the need for approaching infectious diseases with both vaccines and medicines. Increasingly, scientific breakthroughs and technology advances have meant the line between the two has blurred: some vaccines work like medicines and some medicines can help prevent reoccurrence of disease. The end result: helping to save more lives.
This dual approach is something we have long been working towards at GSK across a wide array of diseases including HIV, RSV [Respiratory Syncytial Virus] and flu and it will be a key strategy for years to come.
When our scientists collaborate with biotechs, academia, and companies around the world, we are able to deliver intellectual synergy that happens when scientists from different disciplines work together toward a common goal.
Ultimately, it's the combination of science, talent and technology that will catapult GSK and our partners to be even more ambitious in how we deliver transformational medicines and vaccines for patients.
Read more in The New York Times for an in-depth look at our efforts in the fight against infectious diseases.