Vaccines: the most successful health intervention… ever
Only clean drinking water rivals vaccination in its ability to save lives."
2-3 million

Every year 2-3 million deaths are prevented as a result of vaccination-that's equivalent to the population of a large city such as Paris.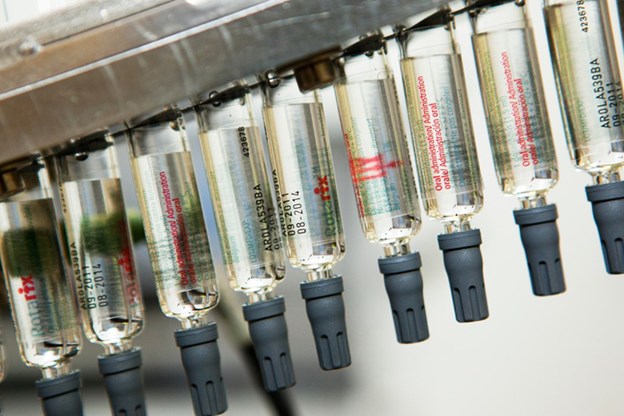 Our vaccines business is one of the largest in the world, delivering over 2 million vaccines every day to people in over 160 of the world's countries. Our broad portfolio of vaccines helps to protect people throughout life against diseases such as polio, meningitis and influenza.
40%

Around 40% of the world's children are immunised against at least one serious disease with a GSK vaccine.
Looking to the future, our pipeline of potential new vaccines, developed using leading edge technology, covers many of the diseases still having a serious impact around the world including malaria, shingles, respiratory syncytial virus (RSV), group B streptococcus and a new vaccine concept for COPD.
Innovating for the vaccines of tomorrow
Hear from some of our people about how innovation in research and development lies at the very core of what we do. Through our innovative mindset and approach to vaccine development, we are helping to improve the health and wellbeing of people around the world.
Science is not a job, it's a passion."
But there's still more to be done. Around 18.7 million children worldwide don't have access to basic vaccines and studies show that diseases such as flu lead to serious illness in 5 million people every year.  
By working in partnership, GSK is committed to reaching these people and helping them and their communities to thrive.