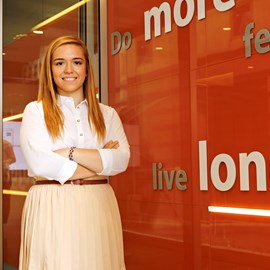 Your results
Here are your search results
Could this be your next job?
Based on what you've told us about you, take a look at some of the exciting opportunities here at GSK
3 results
Job roles

Number of results per page

Pasante de Proyectos para Logística

Overview

Como miembro de este equipo USTED puede asistir en el planeamiento y coordinación del área de Warehouse Esta posición le da la oportunidad de liderar actividades claves para progresar SU carrera, las principales son: Contacto con diferentes personas de Warehouse para todo Latam Dará seguimiento a los cumplimientos de proyectos (semanalmente revi...

Business and Technology Future Leaders Programme – Belgium 2018

Overview

GlaxoSmithKline (GSK) is a world leading research-based pharmaceutical company with a powerful combination of skills and resources that provides a platform for delivering strong growth in today's rapidly changing healthcare environment. The business comprises three types of products: prescription medicines, vaccines, and consumer health care pro...

Overview

An industry traditionally dominated by life sciences professionals is undergoing a major transformation with technology revolutionizing how we approach working on the world's biggest healthcare challenges. To lead the transformation in Pharma tech GSK are building a platform to completely change the way we deliver solutions. The team behind t...
Didn't find what you were looking for?
Explore content related to your interests
Application process
Tips for applying
At GSK you will work with the best minds in the business in an environment that will allow you to fulfil your potential.
1
Research
Explore the full breadth of our business. Behind the Science gives you a flavour of the challenges and fields of work, that GSK is involved in all around the world, everyday.
2
Application
You will always be able to save your application and come back later. Make sure you've given yourself the best chance to stand out. Some of our openings receive 100's of applications.
3
Interview
You will be driven, open minded and curious. We work at the forefront of global healthcare and no matter your role, we value motivated people who are passionate about exploring a career with purpose.