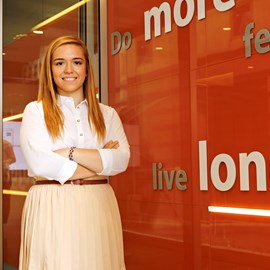 Your results
Here are your search results
Could this be your next job?
Based on what you've told us about you, take a look at some of the exciting opportunities here at GSK
319

results

To refine your search use these filters
Job roles

Overview

This role has accountability for the project management of the successful delivery and deployment of the multiple market waves, as they transition to the new operating model – managing schedule/ plans, scope, resources and cost for each of the transitions Accountability for successfully deploying the operating model for the markets/teams in scop...

Overview

Role Purpose 职位目标: This role will work closely with national sales head on all aspects of the Sales operation to deliver sales performance and build a high performing sales organization. 全方位紧密协助全国运营总监确保团队业务卓越运作,打造高绩效运营团队。 Develop Target/Non-target business opportunities; assist in evaluating operation performance, formulating and implementin...

Assistant to Head of Commercial Development

Location

To Be Determined

Overview

Key Accountabilities/Responsibilities 主要工作职责: Secretarial Support 1. To proactively help superior to manage calendar, schedule appointments and coordinating arrangements effectively to keep superior on schedule and to ensure no meeting/appointment conflicts in the daily calendar; 2. Take and relay accurate and timely messages from telephone ca...

Industrial Placement - Human Resources (3 months)

Overview

The position of Industrial Placement, Human Resources will be involved in (but not limited to) the followings responsibilities: - Assist in day-to-day administrative work - Raise PO, manage invoice payments and liaise with relevant parties to ensure payments are received by vendors - Filing of documents related to HR - Work with HR Ops and Gene...

Learning and Development Coordinator

Location

To Be Determined

Overview

Job Description Summary-Job Category - Learning & Org Development: Focus on Learning and Organisational development (support/ development/ facilitation/ delivery) Job Family - Learning & Organisational Development: Develops, implements and evaluates training plans and program materials in response to organisational needs. Conducts training ne...

Pasante de Manufactura Serv.Técnicos

Overview

Esta posición te da la oportunidad de liderar actividades claves para progresar TU carrera, las principales son: Planificación y ejecución de pruebas técnicas de formas solidas orales. Generación de documentación técnica para ejecución y reportes de pruebas.

Pasante del Area de Proyectos

Overview

Esta posición te da la oportunidad de liderar actividades claves para progresar TU carrera, las principales son: Asistir al equipo médico en la selección, configuración, ejecución y cierre de los proyectos. Asistir en el desarrollo, revisión y seguimiento de documentos y presentaciones. Revisión de la literatura, edición de artículos, apoyo en ...

Director - Mobile Tech Development

Overview

In this role you will develop a strategy for mobility across Global Apps & Development (GA&D) within GSK, and be responsible for maintaining mobility capability. You will manage the design, build and implementation of mobile solutions to support business processes for strategic Tech systems, providing leadership on all aspects of mobile solution...

Overview

Are you a Digital / Data Analyst with experience using Adobe Analytics, and a passion for using your skills to advance the world of healthcare? This role is part of the Commercial Analytics and Insight Service (CAIS) team, supporting the global commercial Business Intelligence landscape. This is an opportunity to work with teams across 50 coun...

R&D World Wide Business Development Project Coordinator

Overview

At GSK, our mission is to improve the quality of human life by enabling people to do more, feel better and live longer. Our three world-leading businesses research and deliver innovative medicines, vaccines and consumer healthcare products. We need a talented and motivated workforce to deliver against our strategy. To achieve this, we strive to ...
Explore content related to your interests
Application process
Tips for applying
At GSK you will work with the best minds in the business in an environment that will allow you to fulfil your potential.
1
Research
Explore the full breadth of our business. Behind the Science gives you a flavour of the challenges and fields of work, that GSK is involved in all around the world, everyday.
2
Application
You will always be able to save your application and come back later. Make sure you've given yourself the best chance to stand out. Some of our openings receive 100's of applications.
3
Interview
You will be driven, open minded and curious. We work at the forefront of global healthcare and no matter your role, we value motivated people who are passionate about exploring a career with purpose.