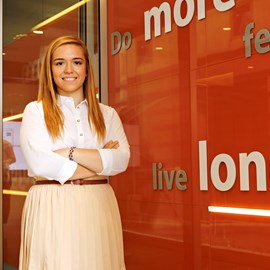 Your results
Here are your search results
Could this be your next job?
Based on what you've told us about you, take a look at some of the exciting opportunities here at GSK
358

results

To refine your search use these filters
Job roles

Overview

Looking for Jamshoro based candidates who are interested in learning about the engineering operations in a pharmaceutical company Interns will get a chance to learn about day to day engineering functions which include project planning and troubleshooting. The duration of this internship is 6-8 weeks. Interns with a background of electrical ...

Site Director- Oak Hill (Durham New York)

Location

USA - New York - Oak Hill

Overview

Are You A Site Director Looking To Lead The Operations Of A World Class Consumer Healthcare Facility? If Yes, We Encourage You To Apply And Not Miss This Opportunity! Glaxosmithkline Consumer Healthcare Site In Durham Ny (Located In The Foothills Of The Catskill Mountains) Is One Of North Americas Largest Providers Of Specialty Oral Health And...

Analista Financeiro (Latin America Finance Analyst) - Rio de Janeiro

Overview

As a member of this team YOU can ensure Finance Controlling of Latin America Customer Supply Chain and Contract Manufacturing Organization to add value and drive performance. This role gives YOU the opportunity to lead key activities to progress YOUR career, the main of these are: • Monthly financial reports and forecasting • Actual vs. fore...

IT Project Manager in Sales & Distribution

Overview

To strengthen our IT team supporting sales and distribution within GSK Vaccines, we are looking for an IT Project Manager. After an initial tr...

Gerente de Planejamento Financeiro (Sales Finance Partner)

Overview

This role gives YOU the opportunity to lead key activities to progress YOUR career, the main of these are: • Support definition of commercial policies (terms, conditions, discount) for Wholesalers and Chains. Assess return on investment of discount policies. • Evaluate Direct to Pharmacy opportunities (cost-benefit assessment) • Support busine...

Tech (IT) Product Manager, Customer Service

Overview

GSK is a science-led global healthcare company. We research and develop a broad range of innovative products in three primary areas of Pharmaceuticals, Vaccines and Consumer Healthcare. We have a significant global presence with commercial operations in more than 160 markets and a global network of manufacturing sites in multiple countries. Our ...

Head of Procurement - DACH & Northern Europe LOC

Location

Germany - Bayern

Overview

Do you have a proven background in creating and delivering great value? Are you a natural at pitching to senior leaders and negotiating with vendors? Can you lead an outstanding team of procurement professionals across the DACH and Northern Europe regions for GSK? If YES, then we want to hear from you! Read below to learn more about this excitin...

TSM Functional Consultant

Overview

The Product Expert is accountable for business & technical analysis for products in Commercial Operations area. As part of the persistent product development team or a project team, they are accountable for technical deliverables and ensuring sound architectural setup of products. The Product Expert will provide technical guidance and advice to ...

Overview

∙ Provide transactional HR support across all processes and across all business units within the country/cluster; ∙ Support internal client groups with responses to queries and provision of advice and guidance; ∙ Support the smooth running of global and/or local processes like P&R, Talent management, etc. by providing answers on the process or r...

Junior Finance Business Partner. Moscow (Pharmaceuticals)

Overview

The Junior Finance Business Partner will be responsible for Sales and SG&A analysis across the whole Pharma business including Budgeting/Forecasting and the support to FBP team in reporting and forecasting systems management alignment as well as functions' and departments' financial support to ensure the consistency of approach and end-to-end re...
Application process
Tips for applying
At GSK you will work with the best minds in the business in an environment that will allow you to fulfil your potential.
1
Research
Explore the full breadth of our business. Behind the Science gives you a flavour of the challenges and fields of work, that GSK is involved in all around the world, everyday.
2
Application
You will always be able to save your application and come back later. Make sure you've given yourself the best chance to stand out. Some of our openings receive 100's of applications.
3
Interview
You will be driven, open minded and curious. We work at the forefront of global healthcare and no matter your role, we value motivated people who are passionate about exploring a career with purpose.