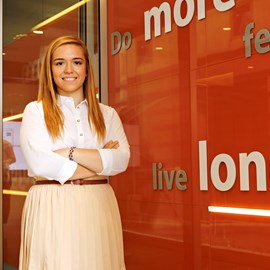 Your results
Here are your search results
Could this be your next job?
Based on what you've told us about you, take a look at some of the exciting opportunities here at GSK
330

results

To refine your search use these filters
Job roles

Project Manager (Fixed Term)

Location

Malaysia - Petaling Jaya

Overview

To support APAC Delivery Lead in managing various projects from the FS Roadmap with various critical deliverables in parallel. Accomplishes project objectives by working closely with APAC Delivery Lead & Change and Comms lead in planning project activities; evaluating implementation and report progress of the projects. To coordinate people/stake...

Estágio TI (Suporte à Sistemas) - Rio de Janeiro

Overview

A área de Serviços de Aplicações é parte integrante da área de Tecnologia Brasil. Se caracteriza por gerenciar o serviço de todos os sistemas locais da GSK Brasil, além de juntamente com as áreas de negócio GSK, visualizar melhorias, simplificações e automação nos processos e sistemas existentes, sempre visando o uso de novas tecnologias e inova...

Procurement - Internship (Italy) - 2018

Overview

 Context: The intern will join the team of Direct Purchases supporting buyers in the execution of local projects and daily activities. The aim of the team is to ensure availability of strategical products and services through management of departmental projects involving suppliers in accordance to GSK technical, qualitative and economical requi...

Location

Ireland - Dungarvan

Overview

Job Purpose To provide first class executive administrative and secretarial support to the Site Director and Above site personnel. Key Responsibilities include: • Complex diary management. • Plan and arrange meetings and conference calls, ensuring appropriate technical arrangements are in place and all necessary information distributed to appr...

Overview

This role gives YOU the opportunity to lead key activities to progress YOUR career, the main of these are: • Liaising with internal teams to resolve customer queries • Receive invoice / deduction claim and identify activity & customer • Review Credit Memos & Release • Owns and executes accounting processes for collections activities related to L...

Finance Call Center Agent German/French/English

Overview

Finance Call center agent main responsibilities and duties will be split into three main activities: • Responds internal and external queries by answering phone calls or replying Emails  Informs GSK's suppliers or end-users by explaining procedures, policies and business rules  Provides guidance on the use of internal tools/systems (mainly SA...

Regulatory Affairs Associate or Project Leader

Location

Canada - Ontario - Mississauga

Overview

**Note: This Contract Position Expires In February 2020.** Description: Gsk Is A Leading Pharmaceutical Company. Gsk'S Regulatory Affairs Department Is A Team Of Professionals Who Are Dedicated To Excellence In All Aspects Of Regulatory Affairs. We Are Actively Looking For A Motivated, Creative Regulatory Affairs Professional To Join Our Dyn...

Overview

• IT Applications o Define a yearly business application roadmap in line with the company and site priorities and IT Strategy o Support the deployment of global applications (SAP, Documentum, Labware LIMS, …) o Collaborate with global business partners to set project priorities and roll-out global applications locally. o Develop the site's appl...

Early Talent Recruitment Coordinator

Overview

Fixed Term Contract – 12 months Recruitment Services is seeking an energetic, proactive Coordinator who is excited to develop recruiting acumen and build knowledge within early talent. This is an exciting opportunity which would suit an individual with a background in HR/Early Talent or a recent graduate within this field. This is a c...
Explore content related to your interests
Application process
Tips for applying
At GSK you will work with the best minds in the business in an environment that will allow you to fulfil your potential.
1
Research
Explore the full breadth of our business. Behind the Science gives you a flavour of the challenges and fields of work, that GSK is involved in all around the world, everyday.
2
Application
You will always be able to save your application and come back later. Make sure you've given yourself the best chance to stand out. Some of our openings receive 100's of applications.
3
Interview
You will be driven, open minded and curious. We work at the forefront of global healthcare and no matter your role, we value motivated people who are passionate about exploring a career with purpose.