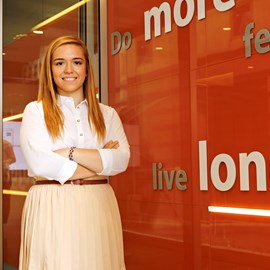 Your results
Here are your search results
Could this be your next job?
Based on what you've told us about you, take a look at some of the exciting opportunities here at GSK
402

results

To refine your search use these filters
Job roles

Praktikant im Bereich Marketing (m/w/divers) - Schwerpunkt HIV

Location

Germany - Bayern

Overview

ViiV Healthcare ist das erste zu 100% auf HIV spezialisierte Unternehmen. ViiV Healthcare hat es sich weltweit zur Aufgabe gemacht, innovative Arzneimittel zu entwickeln, bestehende Therapiemöglichkeiten zu erweitern sowie HIV Communities in allen Regionen der Erde zu unterstützen: ViiV Healthcare Deutschland sucht ab sofort einen Praktikanten ...

Corporate Finanace MA & D Manager

Overview

The primary purpose of the role is to ensure the integrity of the Group's reported results for any acquisition, disposal/divestment and/or other major internal transactions. This role is part of a "centre of excellence / centralised function" created to provide guidance and support to our key stakeholders when accounting and reporting for these...

Alternant Chargé de projet RH H/F

Overview

Accompagne la Direction des Ressources Humaines dans le déploiement de ces politiques et projets au sein du Buiness ViiV, notamment : - Participer à la mise des prochaines élections professionnelles - Participer aux négociations à venir : NAO, égalité professionnelles, - Participer à la mise en place d'ateliers/initiatives pour soutenir la Mar...

Pharma Tech Digital Expert

Location

Poland - woj. mazowieckie

Overview

We are a team of IT experts, who provide excellent services for GSK business on a daily basis. As a part of a global healthcare company, we work in a multinational environment. Our Pharmaceuticals business has a broad portfolio of innovative and established medicines. We currently focus on developing new medicines in respiratory and HIV/infecti...

Quality & Compliance Analyst

Location

Poland - woj. wielkopolskie

Overview

The Governance, Risk and Compliance (GRC) group within IT is responsible for ensuring that all IT Delivery and Service functions are: • Operating in compliance with applicable IT Policies, Standards and Procedures. • Proactively identifying and managing risks which could result in service loss, business disruption and reduced customer satisfact...

Information Security Awareness Expert

Location

Poland - woj. wielkopolskie

Overview

The ISA Expert supports activities related to reducing the social engineering attacks risk at GSK, with the intention of this extending to other high risk areas. This role ensures the delivery of a robust learning strategy on Information Security for all GSK stuff, with a special focus on learning modules for consequence management process of t...

Financial Reporting Manager

Location

Poland - woj. wielkopolskie

Overview

GSK Finance Hub in Poznan is a new Finance team and one of 3 regional GSK Finance Hubs which will be at the heart of the new GSK Finance Operat...

Information Security Awareness Consultant

Location

Poland - woj. wielkopolskie

Overview

This role is to provide comprehensive coordination and administrative support for the social engineering attacks, e.g. phishing, simulations programme. GSK sends simulated attack attempts e.g. phishing emails to all employees; this role will be responsible for supporting that programme and coordinating any learning interventions that are requir...

Location

Poland - woj. wielkopolskie

Overview

At GSK, our mission is to improve the quality of human life by enabling people to do more, feel better and live longer. Our three world-leading businesses research and deliver innovative medicines, vaccines and consumer healthcare products. We need a talented and motivated workforce to deliver against our strategy. To achieve this, we strive to ...

Director, Business Transformation Office

Location

USA - Pennsylvania - Upper Providence

Overview

Our Culture Supporting Your Future Gsk R&D Is Transforming Its Culture. We Believe In Creating Conditions Were People Can Be Innovative And Perform At Their Best With A Sense Of Belonging. We Are Keen To Attract And Engage With A Diverse Range Of Candidates, Who Can Bring Their Expertise And Knowledge To Our Teams And In Return We Can Offer You...
Application process
Tips for applying
At GSK you will work with the best minds in the business in an environment that will allow you to fulfil your potential.
1
Research
Explore the full breadth of our business. Behind the Science gives you a flavour of the challenges and fields of work, that GSK is involved in all around the world, everyday.
2
Application
You will always be able to save your application and come back later. Make sure you've given yourself the best chance to stand out. Some of our openings receive 100's of applications.
3
Interview
You will be driven, open minded and curious. We work at the forefront of global healthcare and no matter your role, we value motivated people who are passionate about exploring a career with purpose.