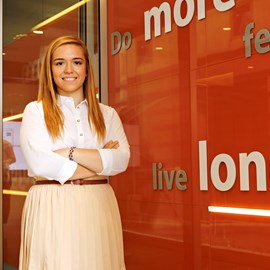 Your results
Here are your search results
Could this be your next job?
Based on what you've told us about you, take a look at some of the exciting opportunities here at GSK
331

results

To refine your search use these filters
Job roles

Early Talent Recruitment Coordinator

Overview

Fixed Term Contract – 12 months Recruitment Services is seeking an energetic, proactive Coordinator who is excited to develop recruiting acumen and build knowledge within early talent. This is an exciting opportunity which would suit an individual with a background in HR/Early Talent or a recent graduate within this field. This is a c...

Overview

The purpose of the Legal Manager role is to: 1.Localise corporate legal initiatives, policies, action plans and activities etc. to support Thailand and Myanmar business of Cx, Rx businesses, R&D of Vx and Rx and GMS 2.Be accountable for regulatory compliance matters, transactional projects (divestiture/acquisition) as well as corporate secretari...

Procurement Supplier Diversity Manager

Overview

We are currently seeking a Supplier Diversity Manager to work closely with our teams globally to lead and support the management and development of spend with diverse suppliers to meet internal GSK targets across Global Procurement. With a strong track record of senior stakeholder management you'll work closely with procurement teams to educate...

Overview

- работа во внутренних системах; - приведение в порядок базы данных; - работа с большим массивом данных; - аналитика государственных закупок; - введение информации в базу данных

Trade Customs Valuations Manager

Overview

We are searching for a Valuations Manager who can make a positive difference to the Trade Compliance Services team and GSK as a whole and who can inspire others to the same. Come and join the team! Together we can serve our GSK colleagues to enable them to help patients and consumers around the globe to do more, feel better and live...

Overview

This role gives YOU the opportunity to lead key activities to progress YOUR career, the main of these are: Database modelling, web development and programming in VBA. The latam center of excellence for artwork management is dedicated to this improve end to end artwork supply chain

Functional Consultant- BW/IP/PAK

Overview

Within GSK G&AD Tech we are looking for an SAP BW/IP Functional Consultant to strengthen our team and delivery of technical services and solutions. In this role you will have / develop knowledge of the business and its structure and how best we can utilise integrated financial planning technology to solve their problems and improve usability. Y...

Overview

Esta posición te da la oportunidad de liderar actividades claves para progresar TU carrera, las principales son: Actualización de información de seguridad de productos farmacéuticos y biológicos (prospectos) conforme normativa local y corporativa para la región de Latinoamérica y el Caribe. Revisión / edición de artes y soporte al equipo para l...

Director EMEA Tech Partner

Overview

The EMEA Director Tech Partner supporting CH Sales division from a Tech Strategy perspective is accountable to the Business for all Commercial Excellence and Sales strategy project delivery and business as usual (BAU) support services at a regional level. He / She needs to ensure that they are focused on delivering value at optimal cost while...

HR Future Leaders Program - Belgium 2019

Overview

Want to solve some of the world's biggest health challenges? With over 300 years of innovation, we're a science-led global healthcare company that delivers billions of innovative products each year. Join us and help millions of people do more, feel better, live longer. We're looking for Future Leaders in Human resources Are you a graduate who r...
Explore content related to your interests
Application process
Tips for applying
At GSK you will work with the best minds in the business in an environment that will allow you to fulfil your potential.
1
Research
Explore the full breadth of our business. Behind the Science gives you a flavour of the challenges and fields of work, that GSK is involved in all around the world, everyday.
2
Application
You will always be able to save your application and come back later. Make sure you've given yourself the best chance to stand out. Some of our openings receive 100's of applications.
3
Interview
You will be driven, open minded and curious. We work at the forefront of global healthcare and no matter your role, we value motivated people who are passionate about exploring a career with purpose.