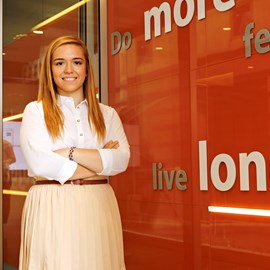 Your results
Here are your search results
Could this be your next job?
Based on what you've told us about you, take a look at some of the exciting opportunities here at GSK
330

results

To refine your search use these filters
Job roles

Applications Technical Support Partner

Overview

This is a fantastic opportunity for an individual with .net and Oracle experience who Is looking to develop a skillset in stakeholder management and business partnering. This role would suit someone with a background in an Application Support or Specialist position. This role will be based in GSK Stockley Park (but there will be some flexib...

Tech Prof Services Global Category Manager

Location

Poland - woj. mazowieckie

Overview

Job purpose: Global Category Manager – Construction and Technical Professional Services is a role operating in a highly complex, multi-stakeholder and cross-functional environment to support the creation, execution and management of comprehensive integrated sourcing strategies for Construction and Technical Professional Services Key responsib...

Location

Hungary - Gödöllő

Overview

Gödöllői telephelyünkre keresünk tapasztalattal rendelkező Tréning Koordinátor munkatársat! Munkakör célja: A vállalat oktatási rendszerének kezelése, működtetése és fejlesztése, beleértve a dokumentációs követelményeknek való megfelelést. Feladatok: ►Oktatási igények összegyűjtése, oktatások megszervezése, megtartása, ►...

Production and Quality Project Leader

Location

Hungary - Gödöllő

Overview

We are looking for a Project Leader to our Gödöllő site! Job purpose: ►Lead the selected key, strategic projects from the Site project portfolio according to the local procedures, ►Support other project leaders in the Project Management (especially where a Subject Matter Expert leads the project), ►Support the local Project Manage...

Location

USA - North Carolina - Research Triangle Park

Overview

The Us Medical Affairs/Nama Administrative Assistant Is Expected To Encounter Medium-Level Problems To Be Solved, Such As How To Handle Schedule Conflicts; Suggest Travel Options That Accommodate The Proposed Traveler'S Trip Requirements As Closely As Possible While Adhering To The Most Current Gsk Travel Policies And Commercial Travel Offerings...

HR Data Management Analyst II

Location

USA - Pennsylvania - Philadelphia

Overview

The Hr Data Management Analyst Ii Is Responsible For Providing High Level Analytical Reporting And Project Support To Support The Tier 1 Team. The Work May Range From Routine Data Analysis To Complex Project Working With Various Stakeholders. The Focus For The Job Holder Will Be On The More Complex Projects Requiring Further Depth Of Knowledge A...

HR Operation & Payroll Supervisor

Overview

The role of HR Operations and Payroll Supervisor exists to be responsible for the HR Operations and Payroll in respect of employee life cycle including on/off boarding arrangement, payroll and benefits administration and to build Human Resources' credibility in Hong Kong & Macau offices covering bother GSK's Pharmaceuticals and Consumer Healthca...

IT Specialist - Public Key Infrastructure and Cryptographic Key Service (Fixed Term)

Location

Malaysia - Petaling Jaya

Overview

Support the Cryptographic Key Service (CKS) in all aspects, i.e.: - Certificate Authority, - Oracle Key Vault - SQL Key Vault - Cryptographic keys management, - Data encryption/decryption, per industry standards, company policies and agreed SLA • Maintain PKI and CKS servers and applications to meet the service levels and continuity. • Maintain...

Overview

Esta posición te da la oportunidad de liderar actividades claves para progresar TU carrera, las principales son: -Seguimiento y alimentación de bases electrónicas internas/ externas. -Seguimiento de proceso del área Regulatoria. -Elaboración y envío de comunicaciones a stakeholders sobre avances de los procesos. -Transcripciones de comunicacione...

APIs Global Category Manager (HIV)

Overview

This role is accountable for the identification and delivery of opportunities like cost reduction, cash improvement, quality, innovation and more. Managing a spend between £30 and 50m, you will support the API procurement team and the HIV supply chain to deliver results across this major franchise. You will be an embedded member of the supply ch...
Explore content related to your interests
Application process
Tips for applying
At GSK you will work with the best minds in the business in an environment that will allow you to fulfil your potential.
1
Research
Explore the full breadth of our business. Behind the Science gives you a flavour of the challenges and fields of work, that GSK is involved in all around the world, everyday.
2
Application
You will always be able to save your application and come back later. Make sure you've given yourself the best chance to stand out. Some of our openings receive 100's of applications.
3
Interview
You will be driven, open minded and curious. We work at the forefront of global healthcare and no matter your role, we value motivated people who are passionate about exploring a career with purpose.