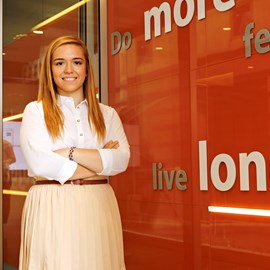 Your results
Here are your search results
Could this be your next job?
Based on what you've told us about you, take a look at some of the exciting opportunities here at GSK
351

results

To refine your search use these filters
Job roles

Director/Finance Partner R&D

Overview

Vaccines R&D is organized into 3 R&D Centers with a focus on specific portfolio and technologies, supported by four functional platforms (Clinical Evidence Generation, Regulatory Affairs, Medical, Technical R&D). Finance R&D mirrors the organizational design of R&D, with a dedicated Finance Partner supporting each of these functions. The miss...

Head of Global Governance & Process for Travel & Expense

Overview

The global lead will be responsible for the T&E policy, governance, process, initiatives and business operations. You will have the opportunity to work globally and align with all regions and work closely with Tech, Finance, P2P, Compliance and other business stakeholders to drive an effective and controlled T&E culture. You will be pivotal in...

IT Consultant, Global Unix Operations

Location

Poland - woj. wielkopolskie

Overview

We are a team of IT experts, who provide excellent services for GSK sites worldwide on a daily basis. As a part of a global healthcare company, we work in a multinational environment, support around 100 000 GSK employees and over 20 000 systems in the entire company. At present, at our office in Poznan, we employ about 700 highly-skilled profess...

Manager Government Affairs (m/w/divers)

Location

Germany - Berlin

Overview

GSK ist ein weltweit forschendes Gesundheitsunternehmen, das sich für die Verbesserung der Lebensqualität engagiert, um Menschen ein aktiveres, längeres und gesünderes Leben zu ermöglichen. Wir erforschen, produzieren und vermarkten eine breite Palette an Medikamenten, Impfstoffen und Consumer-Healthcare-Produkten wie z.B. Voltaren, Odol und Dr....

Production and Quality Project Leader (within Operational Excellence)

Location

Hungary - Gödöllő

Overview

We are looking for a Project Leader to the Operational Excellence team at our Gödöllő site who will report to Project Manager Officer. Job purpose: • Lead the selected key, strategic projects from the Site project portfolio according to the local procedures, • Support other project leaders in the Project Management (especially whe...

Emerging Markets Legal Regional Executive Assistant and Projects Coordinator

Overview

Job Purpose: To have a high calibre professional who can provide high quality admin support to VP Head of Legal Emerging Markets who is responsible for a very wide geography covering China, India, Brazil, Russia, Latin America, Africa, Middle East, Central Asia, South East Asia and who consequently has a very busy schedule involving planned and...

IT Service Digital Consultant

Location

Hungary - Budapest

Overview

GSK Budapest is looking for an IT Service Digital Consultant colleague. Job Purpose: • To give additional support to local Pharma business team via providing appropriate Tech consultancy related to Tech tools and solutions, which are being deployed and used by the business, to support business objectives delivery. Key Respons...

Pharmazeut im Praktikum (m/w/divers)

Location

Germany - Bayern

Overview

GSK Consumer Healthcare ist eines der weltweit führenden Gesundheitsunternehmen. Unser Ziel ist es, mit unseren Gesundheitsprodukten mehr Menschen auf der ganzen Welt dabei zu unterstützen, leistungsfähiger zu sein, sich besser zu fühlen, und länger zu leben. Wir blicken dabei auf eine über 160 Jahre alte Unternehmenshistorie zurück. Einige der ...

Project Manager, Research & Development - Data and Computational Sciences

Overview

Why is our Data and Computational Sciences (DCS) team the next step for you? At GlaxoSmithKline (GSK) we have put data at the centre of Research & Development (R&D) by creating a new Data Transformation team focussing on Science 'X' Technology 'X' Culture. At the heart of this is the Research Development Information Platform (RDIP), a world-lea...

Location

Malaysia - Petaling Jaya

Overview

The primary purpose of the role is to process payroll for 3 business units in Malaysia (GMS, Rx, Cx), including supporting all audit requirements pertaining to payroll activities. Proportion of the work will also include running employee engagement programs on pay related education (eg. EPF, Taxes, etc) • Monthly processing of payroll for GMS, C...
Application process
Tips for applying
At GSK you will work with the best minds in the business in an environment that will allow you to fulfil your potential.
1
Research
Explore the full breadth of our business. Behind the Science gives you a flavour of the challenges and fields of work, that GSK is involved in all around the world, everyday.
2
Application
You will always be able to save your application and come back later. Make sure you've given yourself the best chance to stand out. Some of our openings receive 100's of applications.
3
Interview
You will be driven, open minded and curious. We work at the forefront of global healthcare and no matter your role, we value motivated people who are passionate about exploring a career with purpose.