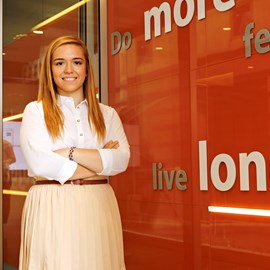 Your results
Here are your search results
Could this be your next job?
Based on what you've told us about you, take a look at some of the exciting opportunities here at GSK
402

results

To refine your search use these filters
Job roles

Location

USA - Pennsylvania - Philadelphia

Overview

Project Manager 207920 As A Project Manager, You Will A Key Member Of Legal Operations, And The Transformation And Analytics Team, This Role Will Design, Drive, And Deliver Key Transformational Projects And Strategic Initiatives That Support Business First And 1+3 Strategies As Well As Help To Run Legal Like A Business. The Project Management Te...

Location

USA - North Carolina - Research Triangle Park

Overview

Are You Ready To Be A Part Of Something Special? As Executive Administrative Assistant To Viiv'S General Counsel And Chief Compliance Officer, You Will Be Responsible For … Efficiently And Expertly Dealing With And Prioritising The Details Of Schedule Management, Diverse Routines And Ad-Hoc Administrative Tasks To Help Manage The Home/Work Ba...

Operations Director - Oncology

Location

USA - Pennsylvania - Upper Providence

Overview

Why Gsk?: Glaxosmithkline Is A Science-Led Global Healthcare Company That Researches And Develops A Broad Range Of Innovative Medicines And Brands. We Discover, Make And Market Life-Enhancing Products That Are Used By Millions Of People Around The World, Helping Them To Do More, Feel Better And Live Longer. We Have 3 Primary Areas Of Business I...

Assistente Administrativo (Vaga exclusiva para PCD) – Rio de Janeiro

Overview

Esse cargo dá a VOCÊ a oportunidade de liderar atividades chaves para progredir na SUA carreira, algumas delas são: • Elaborar relatório de despesas para os diretores da área Comercial; • Levantamento de pedidos de compras e acompanhamento de faturas para a área e o time comercial; • Suporte de logística de viagens para gerentes comerciais; • A...

HR Customer Service / Data Managment Portug. PROACTIVO

Overview

The HR Customer Service is a team member working to support all requests that come into Tier 1 from employees, managers and Local RH. The HR Customer Service works closely with the HR Partners and other members of Local Tier 1 and beyond to provide the effortless customer experience we are aiming for. The HR Data Management is a team member work...

HR Manager - FTC/secondment until December 2020

Overview

Are you looking for a HR Manager role or aspire to be one? Do you want a role which will allow you to contribute positively to not only your community but the world? Come and join us! Together we can serve the patients around the world to do more, feel better and live longer! WHAT IS YOUR JOB PURPOSE? • Support managers in the delivery of key...

DevOps Consultant, eTrack

Location

Poland - woj. wielkopolskie

Overview

We are a team of IT experts, who provide excellent services for GSK sites worldwide on a daily basis. As a part of a global healthcare company, we work in a multinational environment, support around 100 000 GSK employees and over 20 000 systems in the entire company. At present, at our office in Poznan, we employ about 700 highly-skilled profess...

Alternant Technicien Administratif RH H/F

Overview

Au sein du service RH, vous aurez pour principales missions : - participer au suivi de la gestion du temps de travail des collaborateurs via le système SAP - accompagner les RH Généralistes pour les aspects administratifs de leur poste - effectuer un suivi fin de l'absentéisme dans les secteurs - effectuer un suivi fin des heures supplémentaires...

Référent Médical Régional (H/F)

Overview

Dans le cadre d'un remplacement dans le département médical maladies rares, vous serez amené à communiquer sur nos produits auprès des professionnels de santé spécialistes du domaine des maladies rares notamment dans le Lupus. La direction médicale Speciality Care (Maladie Rares) est rattachée directement à la direction médicale France, le poste...

Controlling Specialist – Hyperion

Location

Poland - woj. wielkopolskie

Overview

GSK Finance Hub in Poznan is a new Finance team and one of 3 regional GSK Finance Hubs which will be at the heart of the new GSK Finance Operating Model. In addition to driving the performance of our partner delivering all accounting transactional activities offshore, the Hub will be the home for Close and Control activities for most European ma...
Application process
Tips for applying
At GSK you will work with the best minds in the business in an environment that will allow you to fulfil your potential.
1
Research
Explore the full breadth of our business. Behind the Science gives you a flavour of the challenges and fields of work, that GSK is involved in all around the world, everyday.
2
Application
You will always be able to save your application and come back later. Make sure you've given yourself the best chance to stand out. Some of our openings receive 100's of applications.
3
Interview
You will be driven, open minded and curious. We work at the forefront of global healthcare and no matter your role, we value motivated people who are passionate about exploring a career with purpose.