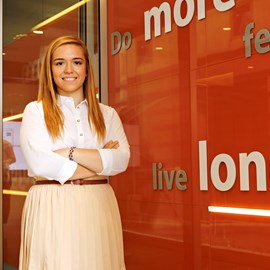 Your results
Here are your search results
Could this be your next job?
Based on what you've told us about you, take a look at some of the exciting opportunities here at GSK
330

results

To refine your search use these filters
Job roles

Overview

Are you looking for a Benefits Manager role or aspire to be one? Do you want a role which will allow you to contribute positively to not only your community but the world? Come and join us! Together we can serve the patients around the world to do more, feel better and live longer! GSK is looking for a Benefits Manager to manage the delivery of...

Overview

Are you energized by working in a fast changing and highly complex legal environment? If so, this Legal Manager role could be an ideal opportunity to explore. As Legal Manager, you'll be responsible for providing a high level of legal support to one of our core business units, playing a key role in anticipating trends, designing and coordinati...

IT Consultant, Software Developer

Location

Poland - woj. wielkopolskie

Overview

We are a team of IT experts, who provide excellent services for GSK sites worldwide on a daily basis. As a part of a global healthcare company, we work in a multinational environment, support around 100 000 GSK employees and over 20 000 systems in the entire company. At present, at our office in Poznan, we employ about 700 highly-skilled profess...

Overview

Senior Security Engineer Who are we? We are GlaxoSmithKline (GSK), a science-led global healthcare company with a special purpose: To help people do more, feel better, live longer. We use this ethos to guide us in our daily lives and to drive all our goals, values and expectations - how does this make you feel? We have 3 global businesses that...

Manufacturing Procurement Center Specialist

Location

Poland - woj. mazowieckie

Overview

The Global Procurement Site team is responsible for Procurement across all the GSK manufacturing Sites for Pharma, Vaccines and Consumer. The team covers Direct and Indirect spend, and focuses on the creation and execution of Procurement strategies by creating strong relationships with stakeholders at different levels within the Site. The Proc...

Site Digital Technology Manager – Ware or Worthing

Overview

The Site Tech Manager collaborates with the site team & other GSK functions to build local capability and drive measurable value from existing & new innovative Tech at site. The role is accountable for ensuring all site Tech systems are available, secure and compliant with GSK Tech standards. Manages internal & external Tech providers against ...

Occupational Health Nurse Consultant

Location

USA - Pennsylvania - King of Prussia

Overview

Job Descriptionthis Role Is An Integral Part Of A Dynamic Team Of Occupational Health Professionals Which Includes Nurses, Physicians And A Physician Assistant. The Primary Objective Of The Role Is To Provide Clinical Occupational Health Nursing Services And Health Promotion Programs. Important Focuses Are Osha Regulated Health Monitoring, Osha ...

Assistant to Sales Department UA

Location

To Be Determined

Overview

TASKS AND DUTIES - Providing administrative support to the Country Sales Team. - Submit requests for Country Sales Team's business trips, travel expenses reports, other financial reports and ensure the execution of all payments related to the Country Sales Team's business trips. - Coordination of all necessary steps for the preparation of busin...

IT Specialist (External Access Services)

Location

Malaysia - Petaling Jaya

Overview

In this role, you'll work with a small global team in Tech Infrastructure Operations, with people who have strong technical skills just like you, and together you'll develop and provide support for a range of existing security-related user-facing services. You'll be dealing with technical staff in related teams (cyber security, networks, perime...

Location

Poland - woj. mazowieckie

Overview

To be the interface between the LOC stakeholders or Hubs and the Global Procurement community to: - Ensure continuity of business - Direct to the appropriate Regional Category Manager depending on the business requirement - Support the business to understand the GSK Procurement policies and ensure that users are trained / supported accordingly ...
Explore content related to your interests
Application process
Tips for applying
At GSK you will work with the best minds in the business in an environment that will allow you to fulfil your potential.
1
Research
Explore the full breadth of our business. Behind the Science gives you a flavour of the challenges and fields of work, that GSK is involved in all around the world, everyday.
2
Application
You will always be able to save your application and come back later. Make sure you've given yourself the best chance to stand out. Some of our openings receive 100's of applications.
3
Interview
You will be driven, open minded and curious. We work at the forefront of global healthcare and no matter your role, we value motivated people who are passionate about exploring a career with purpose.