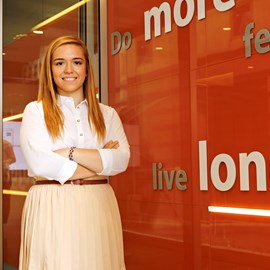 Your results
Here are your search results
Could this be your next job?
Based on what you've told us about you, take a look at some of the exciting opportunities here at GSK
358

results

To refine your search use these filters
Job roles

Internship - Human Resources

Overview

Dans le cadre de votre stage, vous assisterez l'équipe du recrutement dans la gestion des tâches quotidiennes en lien avec les activités de recrutement en général ou aussi pour nos programmes Early Talents (Future Leaders (https://futureleaders.gsk.com/), apprenticeships et stages). Ce stage vous permettra d'avoir une première expérience en ge...

Overview

The Site Program Management Office advise, consult, monitor and report on projects and or programs in conjunction with business leads who have the responsibility for delivering the site strategy deployment plan. The Project Manager grants safety, performance quality, customers and stakeholder's satisfaction overseeing the full project management...

Commercial Business Partner

Overview

We are seeking a Commercial Business Partner role to join our team in GSK House! In this role you will report to the GBI Commercial Finance Director supporting various functions in the business including the Commercial Excellence team, marketing and sales. Your key focus will be ensuring clear governance and process is in place for; revenue mana...

Tech Consultant, Active Directory

Overview

As an Active Directory Specialist you will ensure that GSK effectively and securely manages its internal directories and cloud directory services. This role has a broad scope which includes Active Directory, Azure, VSED, and GDI. You will be based with the Identity and Access Management function sitting within the Tech Ops group. This functio...

Location

Poland - woj. wielkopolskie

Overview

We are a team of IT experts, who provide excellent services for GSK sites worldwide on a daily basis. As a part of a global healthcare company, we work in a multinational environment, support around 100 000 GSK employees and over 20 000 systems in the entire company. At present, at our office in Poznan, we employ about 700 highly-skilled profess...

IT Trainee, Systems Delivery & Support Argus Service Team

Location

Poland - woj. wielkopolskie

Overview

We are in process of dynamic development and now we are looking for IT trainee to join Safety Product Team in Poznań! Safety Product Team was established at GSK to deliver solutions and provide support for existing and changing Pharmacovigilance business processes with the ultimate goal of protecting patient safety. It is a validated portfolio...

Location

Malaysia - Petaling Jaya

Overview

• Participate in month-end GL (general ledger) close and reporting of entity's results to Corporate. • Provide R2R transaction processing support and ensuring delivery quality in terms of accuracy, completeness and timeliness on a daily basis. • Responsible in the preparation and review of balance sheet reconciliations, review of journal entries...

Location

USA - North Carolina - Research Triangle Park

Overview

Patent Counsel 211036 This Role Will Provide You The Opportunity To Lead Key Activities To Progress Your Career, These Responsibilities Include Some Of The Following… Independently (With Support And Guidance From Other Attorneys In The Department) Build Patent Portfolios, Or Manage Existing Patent Portfolios, Related To Cutting-Edge Pharmaceutic...

Location

USA - Pennsylvania - Upper Providence

Overview

Pharmaceutical R&D At Gsk Is Going Through An Unprecedented Period Of Growth And Change – Would You Welcome The Opportunity To Be At The Heart Of This Progress? Against This Background Of Significant Developments In The R&D Landscape, As A Highly Skilled And Experienced Patent Professional, You Can Ensure The Right Balance Between The Need For ...

Active Directory Specialist

Location

USA - Pennsylvania - Upper Providence

Overview

Are You Looking To Expand Your Expertise As An It Business Partner Within A Global Environment That Allows You To Keep Pace With The Speed Of Change? At Gsk, We Are Transforming How New Technologies Are Used To Improve Performance Across The Organization. Identity And Access Management Is A Function Within The Tech Ops Group That Globally Supp...
Application process
Tips for applying
At GSK you will work with the best minds in the business in an environment that will allow you to fulfil your potential.
1
Research
Explore the full breadth of our business. Behind the Science gives you a flavour of the challenges and fields of work, that GSK is involved in all around the world, everyday.
2
Application
You will always be able to save your application and come back later. Make sure you've given yourself the best chance to stand out. Some of our openings receive 100's of applications.
3
Interview
You will be driven, open minded and curious. We work at the forefront of global healthcare and no matter your role, we value motivated people who are passionate about exploring a career with purpose.