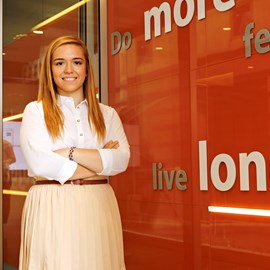 Your results
Here are your search results
Could this be your next job?
Based on what you've told us about you, take a look at some of the exciting opportunities here at GSK
330

results

To refine your search use these filters
Job roles

New Business & Strategic Planning Manager

Overview

This role gives YOU the opportunity to lead key activities to progress YOUR career, the main of these are: • Support the deployment of Pharma strategic planning, supporting Brazil market to achieve its growth objectives. • Partner with different project team leaders to manage the development and execution of strategy. • Identify and engage the r...

Manager, R&D Procurement, Product Development & Analytical

Overview

If you are interested in working with our R&D Business Unit across all locations, we have a great opportunity to join the team and support procurement for Analytical & Product Development. In this role you will support a spend of circa £60m and be challenged to capture unmet business needs in order to enhance procurement penetration and unlock ...

Country head of Procurement

Location

Comunidad de Madrid

Overview

JOB PURPOSE: To lead, manage and develop a team of professional sourcing staff, located in country of responsibility to ensure effective performance of Procurement teams in the scope of responsibility To ensure input to and alignment with the creation of Hub and global sourcing strategies, representing the needs of local stakeholders and local ...

HR Advisor (m/w/divers) - befristet bis 31.05.2020

Location

Germany - Bayern

Overview

GSK ist ein weltweit forschendes Gesundheitsunternehmen, das sich für die Verbesserung der Lebensqualität engagiert, um Menschen ein aktiveres, längeres und gesünderes Leben zu ermöglichen. Wir erforschen, produzieren und vermarkten eine breite Palette an Medikamenten, Impfstoffen und Consumer-Healthcare-Produkten wie z.B. Voltaren, Odol und Dr....

Health and Wellbeing Assistant

Overview

Are you passionate about employee health and wellbeing? Do you have strong communications skills with an eye for detail? We have a brand new role within Employee Health and Wellbeing (EHW) and are seeking a Health and Wellbeing Assistant. Based out of GSK House, Brentford you will support the execution of the communications and engagement plan. ...

Director Technology – Commercial and Medical Affairs

Overview

Director of Commercial and Medical Affairs is accountable to the Business for all Tech delivery, strategy project delivery and business as usual (BAU) support services to the Commercial and Medical affairs business function. He / She needs to ensure that they are focused on delivering value at optimal cost while ensuring that GSK Tech is lookin...

Supply Chain Master Data Executive

Overview

Job Purpose: • Create and maintain Customer Master Data in Vx SAP and Corporate SAP SNP and ensure they are created and updated and in line with Corporate recommendations, Customers and process needs. • Maintain and update the documentation related to customer master data (Customer "Bloc Note", WIKIs, …) • Create and maintain up to date the C...

WREF Tech Product Expert, Infrastructure

Overview

Do you have Product expert experience within WREF infrastructure? Are you looking to join a successful PO team? This role will ensure proper technical design, implementation, and support for Building Management Systems (BMS) solutions at WREF-managed sites, in alignment with WREF and Tech strategies. This role will work closely with the WREF ...

Financial Analyst R&D (Clinical Fees)

Overview

Provide financial leadership, direction and focus to support and monitor Vaccines R&D Clinical fees spend and the development of budget and forecasts. Report and analyze monthly financial performance of clinical fees and understand the key drivers linked to the study evolution. Develop and refine methodology to forecast attrition and increase th...

Director - Portfolio Decision Sciences

Overview

GSK R&D is entering an exciting phase of culture change in how we approach decision-making, portfolio analytics and insights to drive informed portfolio trade-offs. A critical success factor for improving decision making will be in providing decision makers with the right insights from robust portfolio analyses, including option generation, as p...
Explore content related to your interests
Application process
Tips for applying
At GSK you will work with the best minds in the business in an environment that will allow you to fulfil your potential.
1
Research
Explore the full breadth of our business. Behind the Science gives you a flavour of the challenges and fields of work, that GSK is involved in all around the world, everyday.
2
Application
You will always be able to save your application and come back later. Make sure you've given yourself the best chance to stand out. Some of our openings receive 100's of applications.
3
Interview
You will be driven, open minded and curious. We work at the forefront of global healthcare and no matter your role, we value motivated people who are passionate about exploring a career with purpose.