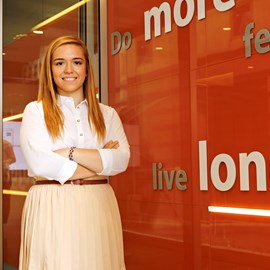 Your results
Here are your search results
Could this be your next job?
Based on what you've told us about you, take a look at some of the exciting opportunities here at GSK
402

results

To refine your search use these filters
Job roles

Overview

- Work in internal systems; - Market analysis; - Assistance in the calculations; - Communication with agencies and colleagues; - Voice commercials.

Accounts Receivable Supervisor

Overview

This role gives YOU the opportunity to lead key activities to progress YOUR career, the main of these are: • Lead a team of individual contributors that supports the Regional Financial Collections & Dispute Management processes. • Responsible for hiring, setting and monitoring of annual performance plans, coaching, and career development. Ensur...

Overview

Are you a high performing Finance Director, and looking to further demonstrate your commercial capabilities? Do you want a role which will allow you to contribute positively to not only your community but the world? Come and join us! Together we can serve the patients around the world to do more, feel better and live longer! ...

Director of Policy, Risk and Compliance (Manufacturing and Supply Chain)

Overview

In this role you will join a high performing team focused on Global Procurement's risk management activity in support of the global supply chains. Specifically, you will establish a clear agenda that has support of critical stakeholders in the Global Procurement, Quality and Supply Chain organisations; and work collaboratively to drive improvem...

Alternant Ingénieur Informatique Industrielle H/F

Overview

Nous recherchons dans le cadre d'un contrat d'alternance pour Septembre/Octobre 2019 un (e) : Alternant(e) Ingénieur Informatique Industrielle H/F Evreux (27) Missions : Au sein du Service Automation du site d'Evreux, vous aurez comme missions : - La définition, la conception, la mise en œuvre, la qualification de logiciels/solutio...

Manager IT & Nouvelles Technologies H/F

Overview

Dans le respect du Code de la Santé Publique et des BPF, vous travaillez en étroite collaboration avec le site et les fonctions centrales GSK pour mettre en place des solutions technologiques innovantes à forte valeur ajoutée. Vous vous assurez que le site dispose de technologies sûres et conformes aux exigences du Groupe. Vous pilotez les fou...

Location

To Be Determined

Overview

职位目标: 负责GSK招聘团队的数据处理,及时准确地提供周报/月报等报告;为招聘团队的其他成员提供相应帮助;帮助解答员工的相关问题。 岗位职责: 与各部门协调,沟通,完成周报/月报等各类报表的更新; 招聘微信公众号的日常运营; 及时反馈员工提出的关于招聘的问题; 协助部门其他成员的工作; *LI-GSK

Alternant Technicien EHS H/F

Overview

- Réaliser l'évaluation des risques - Etre support EHS sur le terrain - Application des processus EHS sur le terrain *LI-GSK

Overview

Job Purpose: Responsible for order processing and logistics management to support the sales operations through effective utilization and maximization of human, regulatory and system resources to deliver sustainable results, client satisfaction and retention in order to meet Pharma business objectives. • Generate customer invoices and responsible...

Overview

Job Purpose: The role of the Finance Analyst is to assist in the setup and development of trackers and customized reports for the Planning Hub and to ensure accomplishment of the monthly/quarterly activities set out as part of HUB's responsibilities. This responsibility takes into account the developing an understanding of existing ways of ...
Application process
Tips for applying
At GSK you will work with the best minds in the business in an environment that will allow you to fulfil your potential.
1
Research
Explore the full breadth of our business. Behind the Science gives you a flavour of the challenges and fields of work, that GSK is involved in all around the world, everyday.
2
Application
You will always be able to save your application and come back later. Make sure you've given yourself the best chance to stand out. Some of our openings receive 100's of applications.
3
Interview
You will be driven, open minded and curious. We work at the forefront of global healthcare and no matter your role, we value motivated people who are passionate about exploring a career with purpose.