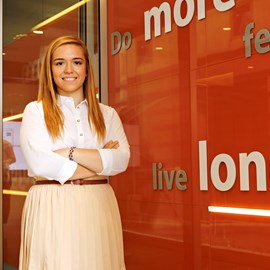 Your results
Here are your search results
Could this be your next job?
Based on what you've told us about you, take a look at some of the exciting opportunities here at GSK
352

results

To refine your search use these filters
Job roles

Healthcare Professional Engagement Specialist (Korean and English)

Location

Malaysia - Petaling Jaya

Overview

The Intercontinental HCP/EE Engagement Hub is being set up with the objective to provide centralised administration required for HCP / EE engagement in the in-scope LOCs, supporting the delivery of external engagement programmes. The HCP Engagement Specialist has responsibility for supporting the delivery of HCP Engagement Processes, including ...

Collaboration Technical Analyst

Location

USA - Pennsylvania - Philadelphia

Overview

Are You Looking To Expand Your Technical Expertise In Collaboration Technology In A Global Environment That Allows You To Keep Pace With The Speed Of Change? At Gsk, We Are Transforming How New Technologies Are Used To Improve Performance Across The Organization. As A Collaboration Operations Technical Lead You Will Provide Technical Leadership...

Diversity Talent Acquisition Lead

Location

USA - Pennsylvania - Philadelphia

Overview

The Diversity Talent Acquisition Lead Will Develop A Comprehensive Diversity Recruitment Strategy For Each Aligned Business, Taking Into Consideration The Business Need, Hr Strategy And External Marketplace Dynamics As Well As Affirmative Action Plan Goals And Required Good Faith Efforts. This Role Will Also Be Responsible For Ensuring That Gsk ...

Regulatory Advertising and Promotion Policy Director

Location

USA - North Carolina - Research Triangle Park

Overview

We Are Seeking A Regulatory Advertising And Promotion Policy Director For Assigned Products In Hiv, Which Include Major Viiv Healthcare Assets To Be Launched. In This Role You Will Provide Sound Regulatory Advice That Minimizes The Risk Of Regulatory And Legal Action, Competitively Positions Assigned Products And Is Consistent With Applicable F...

Location

A ser determinado

Overview

Esta posición te da la oportunidad de liderar actividades claves para progresar TU carrera, las principales son: • Utilización de la Banca Electrónica • Colocar ticket para JDE Support • Completar y enviar los KPI´s • Completar requerimientos de auditoría • Atención a clientes Internos y Externos • Uso de Word Writer para información de pago...

Director for R&D Tech Partnership & Collaboration

Overview

Now is an exciting time to join the R&D Tech organization and drive a step change in technology strategy and delivery. Partnership and collaboration are essential to the success of R&D Tech and in turn for the success of our customer R&D. Partnering with internal suppliers, strategic suppliers and the technology leaders in R&D to enhance collab...

Director Technical Development & Support

Overview

Now is an exciting time to join the R&D Tech organization and drive a step change in technology strategy and delivery. The Director Technical Development & Support role is primarily to develop and implement a Technical Strategy in conjunction with the Strategy Design and Test and Emerging Tech groups in R&D Tech, to transform Established Product...

Coordinator of Established Products

Overview

Now is an exciting time to join the R&D Tech organization and drive a step change in technology strategy and delivery. The Coordinator of Established Products will provide support and assistance to the Director of Established Products and the rest of the LT to enable efficient and effective planning, capability & capacity tracking, standardisat...

Global Process Owner - O2C

Overview

Finance Stars wanted! We are searching for a GPO, Order to Cash who can make a positive difference to Finance Services and GSK as a whole and who can inspire others to the same. Come and join the team! Together we can serve our GSK colleagues to enable them to help patients and consumers around the globe to do more, feel better and ...

Digital Customer Experience – Internship - Pharma

Overview

La risorsa sarà collocata all'interno del team di Pharma Tech, riportando al Manager dell'area di Digital Customer Experience. Il percorso prevede con il supporto del tutor e del team: a) l'acquisizione di elementi sui processi commerciali aziendali, l'acquisizione delle regole di GSK per la gestione di questo canale oltre all'introduzione dei p...
Application process
Tips for applying
At GSK you will work with the best minds in the business in an environment that will allow you to fulfil your potential.
1
Research
Explore the full breadth of our business. Behind the Science gives you a flavour of the challenges and fields of work, that GSK is involved in all around the world, everyday.
2
Application
You will always be able to save your application and come back later. Make sure you've given yourself the best chance to stand out. Some of our openings receive 100's of applications.
3
Interview
You will be driven, open minded and curious. We work at the forefront of global healthcare and no matter your role, we value motivated people who are passionate about exploring a career with purpose.