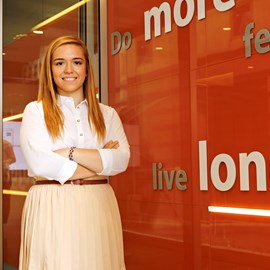 Your results
Here are your search results
Could this be your next job?
Based on what you've told us about you, take a look at some of the exciting opportunities here at GSK
330

results

To refine your search use these filters
Job roles

IT Specialist (External Access Services)

Location

Malaysia - Petaling Jaya

Overview

In this role, you'll work with a small global team in Tech Infrastructure Operations, with people who have strong technical skills just like you, and together you'll develop and provide support for a range of existing security-related user-facing services. You'll be considered a 'go to' person on the region, dealing with technical staff in rela...

Market Access Manager-石家庄

Location

To Be Determined

Overview

Job Description Summary-8A - 石家庄 Job Description- Role Purpose : • Work closely with local taskforce (including sales, DO) team to ensure GSK business operation • Take responsibility of local government affairs to support regional growth by local pricing /reimbursement/EDL and government related support. • Educate and update key hospital deci...

Overview

Following recent changes to the GSK Procurement Department we have a newly created opportunity for a Primary Packaging Buyer. In this role you will manage some of GSK's important supplier relationships at a senior level across Pharma, Consumer and Vaccines. You will be accountable for identification and delivery of business benefits aligned to ...

Global Category Lead, Sales, Merchandising and Promotions

Overview

This opportunity is a newly created role to lead the creation, execution and management of comprehensive global sourcing strategies for Consumer Healthcare Contract Sales Organisations (CSOs), including sub categories like merchandisers, promoters and brand fostering activities. This role would focus on partnering with the Consumer Healthcare b...

Senior Manager, R&D Procurement, Clinical Trial Supplies

Overview

The GSK Global Procurement function is tasked with ensuring that the business obtains value-for-money services, products and solutions to facilitate GSK's business model and vision of delivering market-leading medicines to patients all over the world. The Global Procurement team is comprised of over 700 colleagues (in over 65 countries) who are...

Senior Manager, R&D Procurement – Regulatory & Medical Affairs

Overview

Following recent changes to the GSK Procurement Department we have a newly created opportunity for a Global Category Manager to be responsible for Regulatory & Medical Affairs. In this role you will create and execute global sourcing strategies ensuring the delivery of the Research & Development (R&D) pipeline on budget and quality whilst also s...

Senior Manager, R&D Procurement – Oral & Skin Care Development & Collaboration

Overview

We have a new role to work on a critical scope to deliver GSK R&D pipeline, support consumer driven innovation and to create a quick and proactive procurement process. This role presents a fantastic challenge for you to support product development for Oral and Skin health, to speed up the procurement process in setting-up collaborations with la...

Senior Manager, R&D Procurement, Chemistry

Overview

Are you interested in ensuring the critical supply of Discovery Chemistry/Medicinal Chemistry outsourcing services for pharmaceutical drug discovery and development? This position is essential in delivering the GSK R&D pipeline and to manage GSK product lifecycles. You will be responsible for a Discovery/Medicinal chemistry outsourcing services...

O2C Cash Applications Jr Analyst

Director, Product Owner - Operational Finance

Overview

The Product Owner Operational Finance (Commercial) within Global Applications & Development (GA&D) is accountable for designing and delivering the roadmap for a product set that will improve the user experience for the products within their domain. Each Product Owner will lead a team of product owners, product experts, and developers, and work c...
Explore content related to your interests
Application process
Tips for applying
At GSK you will work with the best minds in the business in an environment that will allow you to fulfil your potential.
1
Research
Explore the full breadth of our business. Behind the Science gives you a flavour of the challenges and fields of work, that GSK is involved in all around the world, everyday.
2
Application
You will always be able to save your application and come back later. Make sure you've given yourself the best chance to stand out. Some of our openings receive 100's of applications.
3
Interview
You will be driven, open minded and curious. We work at the forefront of global healthcare and no matter your role, we value motivated people who are passionate about exploring a career with purpose.