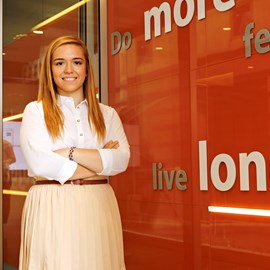 Your results
Here are your search results
Could this be your next job?
Based on what you've told us about you, take a look at some of the exciting opportunities here at GSK
351

results

To refine your search use these filters
Job roles

Digital Customer Experience – Internship - Pharma

Overview

La risorsa sarà collocata all'interno del team di Pharma Tech, riportando al Manager dell'area di Digital Customer Experience. Il percorso prevede con il supporto del tutor e del team: a) l'acquisizione di elementi sui processi commerciali aziendali, l'acquisizione delle regole di GSK per la gestione di questo canale oltre all'introduzione dei p...

Head of Tech - Southern Europe

Overview

Do you have demonstrated leadership in driving and delivering technology services across Europe? Do you enjoy operating as a true business partner/consultant across multiple internal functions? If this sounds like you then read below to learn more about this exciting role! The Opportunity ... We're searching for Head of Tech to execute...

IT specialist – Infrastructure Security

Location

Poland - woj. wielkopolskie

Overview

We are a team of IT experts, who provide excellent services for GSK sites worldwide on a daily basis. As a part of a global healthcare company, we work in a multinational environment, support around 100 000 GSK employees and over 20 000 systems in the entire company. At present, at our office in Poznan, we employ about 700 highly-skilled profess...

Director - UK Tax and Treasury

Overview

We are searching for a Director UK -Tax and Treasury who can make a positive difference to the Global tax team and GSK as a whole and who can inspire others to the same. Come and join the team! Together we can serve our GSK colleagues to enable them to help patients and consumers around the globe to do more, feel better and live long...

Location

USA - North Carolina - Research Triangle Park

Overview

We Are Searching For A Senior Counsel Who Can Make A Positive Difference To The Legal Team And Gsk As A Whole And Who Can Inspire Others To Do The Same. Come And Join The Team! Together We Can Serve Our Gsk Colleagues To Enable Them To Help Patients And Consumers Around The Globe To Do More, Feel Better And Live Longer! What Is Your Job Purpo...

Director, Product Management Lead

Location

USA - Pennsylvania - Upper Providence

Overview

Want To Use Your Skills To Significantly Improve The Daily Lives Of Scientists And Employees Across R&D So They Can Help Patients? Want To Be Part Of High Performing Teams Containing World Class Talent? Do You Have A Passion For Developing Innovative, Cutting-Edge Products To Scientific And Operational Business Problems? Then This Could Be The R...

Location

USA - Pennsylvania - Upper Providence

Overview

Reporting To The Head Of Functional Genomics, The Administrative Assistant Is Expected To Support A Growing Global Organization And Its' Leadership, Along With Responsibilities Such As Handling Schedule Conflicts; Suggesting Travel Options That Accommodate The Proposed Traveler'S Trip Requirements As Closely As Possible While Adhering To The Mos...

IT Specialist - Perimeter Security

Overview

This role gives YOU the opportunity to lead key activities to progress YOUR career, the main of these are: • Provide day to day Incident/Problem Management for the GSK Perimeter infrastructure. • Provide infrastructure and support services for GSK's perimeter - any capability or component that links the GSK network to an external entity. This in...

Overview

GSK is on a journey towards digital transformation to become the global leader in bringing the best in class analytics and insights, to serve the consumer and patient. In April 2017, Emma Walmsley, formerly the Head GSK Consumer, was appointed CEO of GSK and has been vocal about her desire to accelerate GSK's digital transformation. This ...

Senior Project Manager, Capex

Overview

• Lead the project delivery process for the a specific strategic capital investment or of a portfolio of medium and large-sized projects, from typically Feasibility stage to Hand-over and Close-out to ensure an outcome which meets all the defined project objectives for cost, schedule, quality, safety and environment and delivers the business ben...
Application process
Tips for applying
At GSK you will work with the best minds in the business in an environment that will allow you to fulfil your potential.
1
Research
Explore the full breadth of our business. Behind the Science gives you a flavour of the challenges and fields of work, that GSK is involved in all around the world, everyday.
2
Application
You will always be able to save your application and come back later. Make sure you've given yourself the best chance to stand out. Some of our openings receive 100's of applications.
3
Interview
You will be driven, open minded and curious. We work at the forefront of global healthcare and no matter your role, we value motivated people who are passionate about exploring a career with purpose.