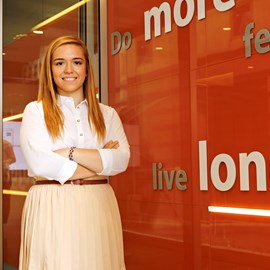 Your results
Here are your search results
Could this be your next job?
Based on what you've told us about you, take a look at some of the exciting opportunities here at GSK
83

results

To refine your search use these filters
Job roles

Data Integrity Project Engineer

Location

Hungary - Gödöllő

Overview

We are looking for a Data Integrity Project Engineer to our Gödöllő office! Job Purpose: • Provide professional oversight of Data Integrity Project of GSK Gödöllö site and take overall responsibility for project implementation. Key Responsibilities: Supporting Data Integrity Project with: • Supervision of installation, Instal...

Operatív Karbantartó Technikus

Location

Hungary - Gödöllő

Overview

Gödöllői telephelyünkre keresünk Operatív Karbantartó Technikus kollégát! A GSk Bio Kft. épületeit kiszolgáló ellátó rendszerek és berendezések üzemvitele és karbantartása, a termelő területek (Diftéria, Továbbtisztító, Tetanusz terület) kivételével. Főbb feladatok: • Az ütemezési csoport által megszervezett munkák végrehajtása, figy...

Kalibrációs és termelő területi karbantartó

Location

Hungary - Gödöllő

Overview

Gödöllői telephelyünkre keresünk Kalibrációs és termelő területi karbantartó kollégát! Főbb feladatok: • Tervezett karbantartási feladatok végrehajtása, • Meghibásodások elhárítása, • Munkautasítások megírása (SOP), • Tisztatérben végzett karbantartási munkák elvégzése, • Tervezett kalibrációs feladatok végrehajtása, • Elvégzett feladatok dokum...

Location

Hungary - Gödöllő

Overview

We are looking for a Compliance Engineer colleague to our Gödöllő site! (2 years fixed term contract) Job purpose: The aim of the position is to coordinate Technical Services related change controls, participate in SAP related activities as a key user and to handle several Technical Services related procedures at process owner. Key responsibi...

Location

King of Prussia, PA, USA

Overview

Job Purpose: Provide Engineering And Technical Support For Process Controls And Manufacturing Execution Systems In The Biopharmaceutical Operations Facility. Evaluate And Develop Technology, Plan And Implement Modifications, Troubleshoot Process Controls And Manufacturing Execution Systems, And Provide Technical Support. Key Responsibilities: ...

Maintenance Improvement Engineering - Student Intern

Location

Mississauga, ON, CAN

Overview

Job Family - Facilities Engineering: Focused On The Engineering And Maintenance Of Gsk Facilities And Ensuring Full Functionality And Minimal Disruption. Job Family Group - Engineering: Performs Engineering Work In Operations, Production Or Maintenance Environments. Designs And Scales Up Manufacturing Processes, Instruments And Equipment, And T...

Project Manager, Automation

Overview

- Act as expert on automation for primary and secondary equipment and systems in GSK Vaccines Belgium (existing facility upgrades and new facilities – excluded strategic project) by delivering automation solutions for different technologies (process primary and secondary equipment, building equipment, utility equipment, environmental monitoring,...

Overview

The main purpose of the Reliability Engineer (RE) is to analyze the performance of the MPU in terms of safety, reliability, availability and maintenance costs. Working closely with the execution team and the engineers of several disciplines, it maintains and optimizes the technical performance in terms of reliability, safety and environmental in...

Overview

This position fits into a small internal Technical Development Team focused on opportunities to improve performance within Antibiotics Production at GSK Irvine. As a group you will explore optimise and develop all process on the Irvine Site. A key requirement of this role is to provide analytical expertise. This is a varied role in which you wil...

Overview

Job Purpose Projects Engineer will implement all assigned projects' activities through supervising external consultants and contractors to deliver the capital projects to the customer in quality, timely and cost effective manner. Key Accountabilities/Responsibilities 1.Prepare monthly progress reports according to the PM Standard. Keeps the Ste...
Explore content related to your interests
Application process
Tips for applying
At GSK you will work with the best minds in the business in an environment that will allow you to fulfil your potential.
1
Research
Explore the full breadth of our business. Behind the Science gives you a flavour of the challenges and fields of work, that GSK is involved in all around the world, everyday.
2
Application
You will always be able to save your application and come back later. Make sure you've given yourself the best chance to stand out. Some of our openings receive 100's of applications.
3
Interview
You will be driven, open minded and curious. We work at the forefront of global healthcare and no matter your role, we value motivated people who are passionate about exploring a career with purpose.