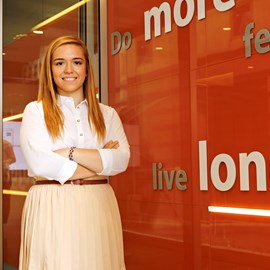 Your results
Here are your search results
Could this be your next job?
Based on what you've told us about you, take a look at some of the exciting opportunities here at GSK
1 results
Job roles

Number of results per page

Manufacturing Operations & Quality (Vaccines) – Future Leaders Programme, France, 2018

Overview

Your Responsibilities: GSK Vaccines currently manufactures, formulates, fills, packs, controls, releases and delivers vaccines safely, every day, to people in 90% of the world's countries. Vaccine manufacture is a highly scientific area of the business that involves cutting-edge technology. It touches on four very different activities: manufact...
Didn't find what you were looking for?
Explore content related to your interests
Application process
Tips for applying
At GSK you will work with the best minds in the business in an environment that will allow you to fulfil your potential.
1
Research
Explore the full breadth of our business. Behind the Science gives you a flavour of the challenges and fields of work, that GSK is involved in all around the world, everyday.
2
Application
You will always be able to save your application and come back later. Make sure you've given yourself the best chance to stand out. Some of our openings receive 100's of applications.
3
Interview
You will be driven, open minded and curious. We work at the forefront of global healthcare and no matter your role, we value motivated people who are passionate about exploring a career with purpose.