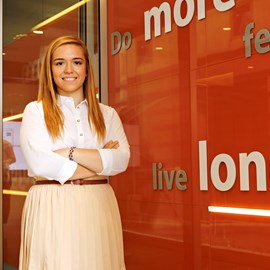 Your results
Here are your search results
Could this be your next job?
Based on what you've told us about you, take a look at some of the exciting opportunities here at GSK
254 results
Job roles

Number of results per page

Technicien de Production Pharmaceutique H/F

Overview

Le Laboratoire GlaxoSmithKline (GSK) recherche un(e) Technicien de Production Pharmaceutique H/F dans le cadre d'un contrat à durée indéterminée pour son site de production. Poste basé à Saint-Amand les Eaux (59). Au sein de l'équipe opérationnelle, vous avez pour mission d'assurer les activités de production, suivre les performances de votre ...

Overview

GlaxoSmithKline (GSK) is a science-led global healthcare company with a special purpose: to help people do more, feel better, live longer. We have three global businesses that research, develop and manufacture innovative pharmaceutical medicines, vaccines and consumer healthcare products. Our goal is to be one of the world's most innovative, be...

QC Microbiology Lab Manager

Overview

Scope: The incumbent leads assigned laboratory area and people related activities in a team responsible for Microbiology related microbiological testing and environmental monitoring activity. Responsible for managing all aspects of microbiology and environmental monitoring of both Siena and Rosia sites. Description of the activities: • Overs...

Technicien(ne) Logistique

Overview

Responsabilités : - Planifier et coordonner les interventions de maintenance (préventive, corrective, modificative) ainsi que les requalifications entre les services techniques internes à l'entreprise, les prestataires de services externes et les équipes process. - Faciliter les interventions en ayant une vision claire des prérequis et des cont...

Opérateur(rice) Maintenance

Overview

En tant qu'opérateur maintenance à pause (6-14h/14-22h), vos responsabilités sont: • Réalisation des ordres de travail de maintenance planifié (préventif/correctif) et non planifié (urgence): o Pour les dépannages : Elabore un diagnostic, analyse les indicateurs de l'équipement, interprété les résultats o Gestion des pannes récurrentes: Propo...

Industrial Mechanic Technician

Location

Canada - Sainte-Foy, QC

Overview

**The job information is available only in French at this time**

BEEM - Opérateur(rice) de Maintenance

Overview

Responsabilités : • Assure la maintenance prédictive, préventive, curative et modificative des équipements de l'équipe afin de s'assurer de leur disponibilité maximale. Dans ce cadre, enregistre et rapporte les travaux de maintenance effectués et surveille les indicateurs de performance. • Développe des connaissances techniques aux équipements ...

Overview

Dans son rôle de Lab support transversal BioRM, les responsabilités suivantes sont attendues : - Est mobile sur les deux sites GSK : Wavre et Rixensart - A une connaissance générale du contexte des activités des différents services et des outils de transaction SAP du departement - Safety et Quality culture "mindset" - Interface entre le terr...

Opérateur(rice) de Maintenance

Overview

En tant qu'opérateur maintenance, vous veillez à la bonne tenue des bâtiments et équipements, et intervenez selon les cas définis. Horaire à pauses. Vos responsabilités sont: • Conduite des équipements (dépannage et entretien) utilities (production des fluides propres (PW, WFI, PS, ACP) , chillers, tours de refroidissement, stations de déco...

Opérateur(rice) de Maintenance

Overview

En tant qu'opérateur de maintenance à pauses, vos responsabilités sont: • Entretien Préventif/Prédictif : - Effectuer les différents actes techniques suivant une check-list établie et en respectant le planning - Contrôler les différents paramètres et intervenir en cas d'imperfections : effectuer le diagnostic, réaliser les actions en prenant...
Didn't find what you were looking for?
Explore content related to your interests
Application process
Tips for applying
At GSK you will work with the best minds in the business in an environment that will allow you to fulfil your potential.
1
Research
Explore the full breadth of our business. Behind the Science gives you a flavour of the challenges and fields of work, that GSK is involved in all around the world, everyday.
2
Application
You will always be able to save your application and come back later. Make sure you've given yourself the best chance to stand out. Some of our openings receive 100's of applications.
3
Interview
You will be driven, open minded and curious. We work at the forefront of global healthcare and no matter your role, we value motivated people who are passionate about exploring a career with purpose.