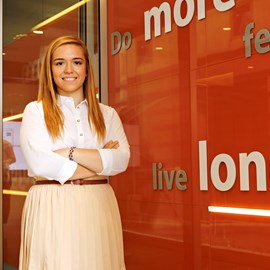 Your results
Here are your search results
Could this be your next job?
Based on what you've told us about you, take a look at some of the exciting opportunities here at GSK
199 results
Job roles

Number of results per page

Overview

This role gives YOU the opportunity to lead key activities to progress YOUR career, the main of these are Plan sites and stock deployment in order to deliver desired customer service level, optimize inventory and conversion cost, and support the Regional S&OP Process. Be accountable for both developing and contributing to the development of bu...

Фахівець з прогнозування для країн СНД

Overview

• Нести відповідальність за процес прогнозування країн СНД; • Керувати процесом прогнозування попиту (об'ємів і вартості до нетто-реалізації) на весь товарний асортимент, таким чином, щоб: - забезпечувати наявність товарних запасів в потрібному місці й у потрібний час; - поліпшувати рівень обслуговування клієнтів; - зменшувати собівартість реа...

Overview

Job Purpose: Use GSK Storage and Distribution Standards, Lean Warehousing and GPS practices and principles to manage personnel responsible for all Warehousing activities, including off site warehouses, transfers, shipments, cold storage, supporting manufacturing, R&D & Third Party activities for the Building 40 GMS Biopharmaceuticals Site withi...

ALTERNANCE - Assistant Projet Technique H/F

Overview

Nous recherchons un alternant Assistant Projet Technique H/F dans le cadre d'un contrat d'alternance pour une Licence Professionnelle ou Master 1 d'1 an. Au sein de l'équipe Supply Chain, vous avez pour mission : - la gestion de la revue documentaire et des processus dans le cadre d'une montée des attendus qualité - la gestion des procédures...

Logistics Compliance Analyst (International Trade)

Overview

Job Purpose: This is an instrumental role within the Trade Compliance team for delivering team objectives of driving trade compliance program maturity. The role is responsible for performing value-adding analytical activities in respect of trade compliance regulations and GSK supply chain operations with a focus on information and data managem...

Manager, Data Solutions and Knowledge Management

Overview

This is a transversal role across Global Vaccines Supply Chain Department, interfacing with a wide range of stakeholders within the Department. The primary purpose of the job is to support the Analytics team by providing data solutions. A continuous improvement mindset is also required to support the numerous changes requested and propose tools ...

Koordinátor materiálových plánovačov

Overview

• Riadiť činnosť materiálových plánovačov a nákupcu • Zabezpečovať materiál od dodávateľov podľa požiadaviek interného zákazníka • Kontrolovať stav zásob na sklade materiálu a vo výrobe s cieľom zabezpečiť plynulý chod výroby • Vytvárať, aktualizovať a archivovať stanovenú dokumentáciu • Riadiť pridelené úlohy a ich delegovanie podriadeným, moni...

Supply Planner / Site Scheduler

Location

Australia - Sydney, NSW

Overview

As an innovative company, we rely on experts within our teams who come from a wide range of backgrounds working together towards our mission to help people feel better, do more and live longer. The role: An opportunity is now available for a Supply Planner / Site Scheduler to assist in the planning, production and the volume of materials. As...

QA Specialist for Cold Chain

Overview

The purpose of the role is to manage the activities linked to the quality oversight of the Cold Chain activities in the scope of clinical material for development stages from clinical phases I to III to ensure those activities are aligned with regulatory expectations and GSK standards, managing risks as appropriate. Key Responsibilities: • Dev...

Senior QA Advisor - GMP Audit Team

Overview

Opportunity to join a newly formed global Quality Assurance team responsible performing internal audits of GMP functions and activities performed at all US and UK Pharma R&D sites This role allows an individual to be empowered to drive global harmonization and efficiencies, define and implement program improvements, and provide expert ad...
Didn't find what you were looking for?
Explore content related to your interests
Application process
Tips for applying
At GSK you will work with the best minds in the business in an environment that will allow you to fulfil your potential.
1
Research
Explore the full breadth of our business. Behind the Science gives you a flavour of the challenges and fields of work, that GSK is involved in all around the world, everyday.
2
Application
You will always be able to save your application and come back later. Make sure you've given yourself the best chance to stand out. Some of our openings receive 100's of applications.
3
Interview
You will be driven, open minded and curious. We work at the forefront of global healthcare and no matter your role, we value motivated people who are passionate about exploring a career with purpose.