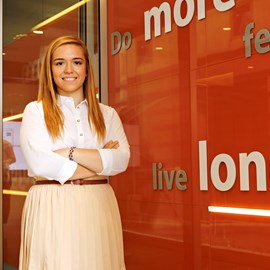 Your results
Here are your search results
Could this be your next job?
Based on what you've told us about you, take a look at some of the exciting opportunities here at GSK
137 results
Job roles

Number of results per page

Communications & Government Affairs - Future Leaders Program, USA, 2018

Overview

We are a science-led global healthcare company. We have three world-leading businesses that research, develop and manufacture innovative pharmaceutical medicines, vaccines and consumer healthcare products. We are committed to widening access to our products, so more people can benefit, no matter where they live in the world or what they can af...

Manager Product Communications Pharma (m/w) Teilzeit

Location

Germany - Bayern

Overview

GSK ist ein weltweit forschendes Gesundheitsunternehmen, das sich für die Verbesserung der Lebensqualität engagiert, um Menschen ein aktiveres, längeres und gesünderes Leben zu ermöglichen. Wir erforschen, produzieren und vermarkten eine breite Palette an Medikamenten, Impfstoffen und Consumer-Healthcare-Produkten wie z.B. Voltaren, Odol und D...

Manager Product Communications Impfstoffe (m/w)

Location

Germany - Bayern

Overview

Zum nächstmöglichen Zeitpunkt suchen wir für unseren Standort München einen Manager Product Communications Impfstoffe (m/w) zunächst befristet auf 12 Monate. Ihre Aufgaben: - Erstellen von PR-Plänen und entsprechenden PR-Maßnahmen für einen unserer verschreibungspflichtigen Impfstoffe - Planung und Umsetzung einer DTC-Kampagne (mit Vera...

Content & Engagement Manager

Overview

Job Purpose; Our goal in GSK Consumer Healthcare is to become one of the world's most innovative, best performing and trusted healthcare companies by meeting the everyday healthcare needs of consumers by building consumer preferred and expert recommended brands, differentiated by science and insight-driven innovation, delivered by talented peop...

Praktikant Communications (m/w)

Location

Germany - Bayern

Overview

- Begleiten der Kommunikationsprozesse, Anpassen, Ausführen und Nachhalten - Unterstützung bei interner Mitarbeiterkommunikation Support bei allgemeiner Pressearbeit (Versand Pressespiegel, Sichtung Presseeingang) - Aktualisieren der Intranetpräsenz - Mitarbeit bei Konzepterstellung und Ausführung von Veranstaltungen Die Position ist ab Juni 20...

IT Trainee, Communication and Engagement

Location

Poland - woj. wielkopolskie

Overview

Currently, we are looking for a Trainee to join our new engagement project and support in in communication, planning and coordination. Creativity is a key word – if you are good with words and eager to create different kind of customized information, tech-savvy and a real team-player, this project will help you to develop your potential and be i...

Communications Manager, GMS Central Functions

Overview

This role is an integral part of the team that provides communications support to the GMS central functions: Engineering & EHS, GPS, Quality, Strategy and Technical, as well as centrally driven GMS initiatives. The role, reporting to the Communications BL, GMS Central functions & Comms Operations, supports business priorities of the GMS central...

Senior Advisor, Government Affairs & Policy

Location

Australia - Sydney, NSW

Overview

GSK are bound by a global promise to keep patients' interests at the heart of everything we do. We are committed to driving innovation and best practice in the pharmaceutical and healthcare industries, leading with an ethical approach in all activities including access to medicines and reinvestment into the communities we operate in. We are cur...

Overview

The role Since the arrival of GSK's new CEO, Emma Walmsley, a culture of accountability and alignment behind simplified business strategy is cascading throughout the organisation. 2018 will be a year when the Global Communications (CGA) function, along with all other parts of the business, must deliver against three key priorities; Innov...

Pasante de Customer Service

Location

Buenos Aires City

Overview

Esta posición te da la oportunidad de liderar actividades claves para progresar TU carrera, las principales son: - Brindar soporte de facturación al área de Ventas. - Realizar la liquidación, control y carga de créditos. - Brindar atención a Gerentes y vendedores por reclamos del sector. - Solicitar turnos de entrega a grandes clientes. - Re...
Didn't find what you were looking for?
Explore content related to your interests
Application process
Tips for applying
At GSK you will work with the best minds in the business in an environment that will allow you to fulfil your potential.
1
Research
Explore the full breadth of our business. Behind the Science gives you a flavour of the challenges and fields of work, that GSK is involved in all around the world, everyday.
2
Application
You will always be able to save your application and come back later. Make sure you've given yourself the best chance to stand out. Some of our openings receive 100's of applications.
3
Interview
You will be driven, open minded and curious. We work at the forefront of global healthcare and no matter your role, we value motivated people who are passionate about exploring a career with purpose.