Prakhar, Marketing and communications, India
He talks us through his life at GSK, how his previous sales background has helped him in a marketing role, and the piece of advice he'd give to aspiring employees.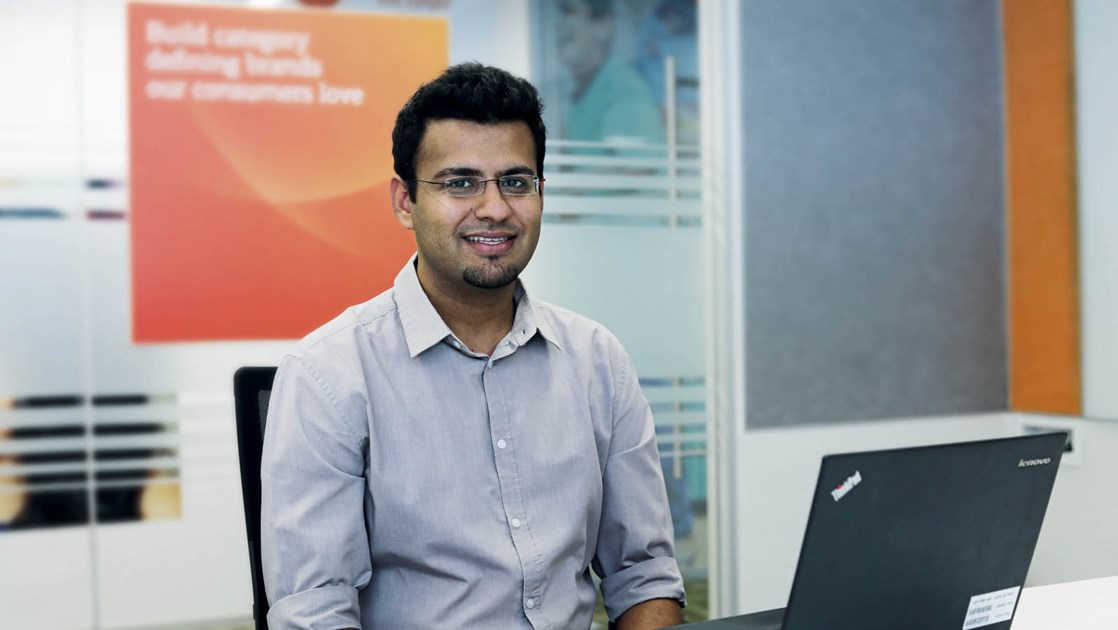 Hi Prakhar, tell us a bit about what you do at GSK.
I'm the Brand Manager for Sensodyne, so I'm responsible for the marketing of the brand across India. That involves aspects such as executing new launches, TV and digital campaigns as well as on ground activations.
What's keeping you busy at the moment?
For the last few months, I've been working on our biggest ever experiential campaign which helps in condition diagnosis for our consumers and is our single biggest driver for increasing penetration. A quick test followed by a sample allows the consumer to try our product and see the resulting relief. We've used multiple channels including airports, our expert teams in the field and even in store. By reaching the customer directly, we're converting them into core Sensodyne users.
You used to work in sales. How has that influenced your career?
You know, the Indian retail market is quite diverse and complex with multiple channel formats. I've worked with a very experienced team of sales professionals and I've learned a lot from them.
I was also part of delivering sales. There's a certain thrill you get from delivering a good quarter of sales results and every success has made me want to push our healthcare products and reach more and more consumers. The thought of building a brand led me to pursue a marketing career where I could help increase awareness of our products.
Since starting this role of Sensodyne brand manager, my learning curve has shot up.
What would you say are the biggest challenges for you at the moment?
In India, almost one in every three people suffer from sensitivity in their teeth, but only about one in five do something about it. So this is where it starts: raising awareness is our biggest challenge.
As a brand manager, there's a real end-to-end marketing approach to dealing with that ambition; from the planning of media or digital campaigns, to what the products will look like in the store itself.

What might people find surprising about your role?
There's a big commercial aspect about it. You have to work closely with different stakeholders, whether it's a supply chain function, or your factories, so the product that you're selling reaches warehouses, depots, retailers and ultimately the consumer. You have to make sure that availability is ensured in the market.
There's also a lot that goes into getting a product to the market. It will go through several processes; there's the legal stakeholder you have to loop in and there's medical approval for any claim that you might be making on your product – so there's a lot of things that come that you don't realise are part of your core job, but that's what makes it so satisfying!
It sounds like you're a busy man! What would you say are the qualities you need to be successful?
A really important skill is to be able to read data; you need to be able to digest the information that's in front of you and draw insights. Apart from that, there's a lot of stakeholder management and relationship building that you need to develop over time to excel in this field.
A really important skill is to be able to read data.


Why GSK?
It's all about the company's DNA. Being a healthcare company, GSK was my top choice. You want to work somewhere that impacts consumers' lives for the better. When it comes to oral care, Sensodyne is a solution to a problem that many Indians suffer from. So that, to me, is one of the core reasons I wanted to work here.
You sound very satisfied with your work at GSK. What would you say your longer-term aspirations are?
I'd like to move across verticals and to either handle a whole category or region. As long as I keep learning, I'll keep myself satisfied.
And what do you think the future of the oral care industry holds?
The last year has seen a shift in consumer spending from regular products to variants which have herbs and natural substances in them. There are also a lot more players in the market now. It's an ever-evolving market and we're keen to be on top of it, because we offer our consumers something that is scientifically or clinically proven.
We have a lot of innovation in the pipeline in the toothpaste as well as toothbrush portfolio.
Sounds like an exciting time. What about the culture at GSK – how would you describe it?
I feel quite empowered to make business decisions on my own here, and if there's any support that I need, I can also depend on the rest of the team for guidance. We have an open-office culture here, where anyone can approach anyone regardless of the seniority, and seek advice. That helps keep the productivity going, and keeps you motivated. 
It's the kind of culture that lets you pitch your idea or get feedback on the projects you're working on. So personally I love it!
I feel quite empowered to make business decisions on my own here.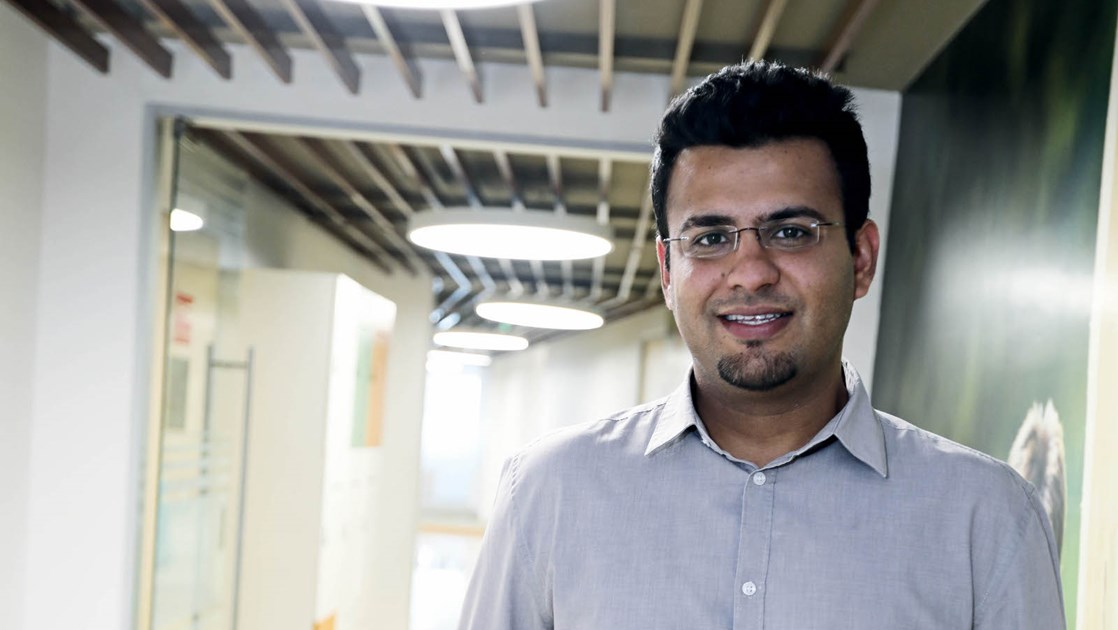 Finally, what advice would you give to someone who's looking to get a job in your industry?
If you're someone that loves the thought of your products making an impact on the consumer's quality of life, then I think you should definitely join GSK.