Rhiannon, R&D, UK
Research & Development Investigator, UK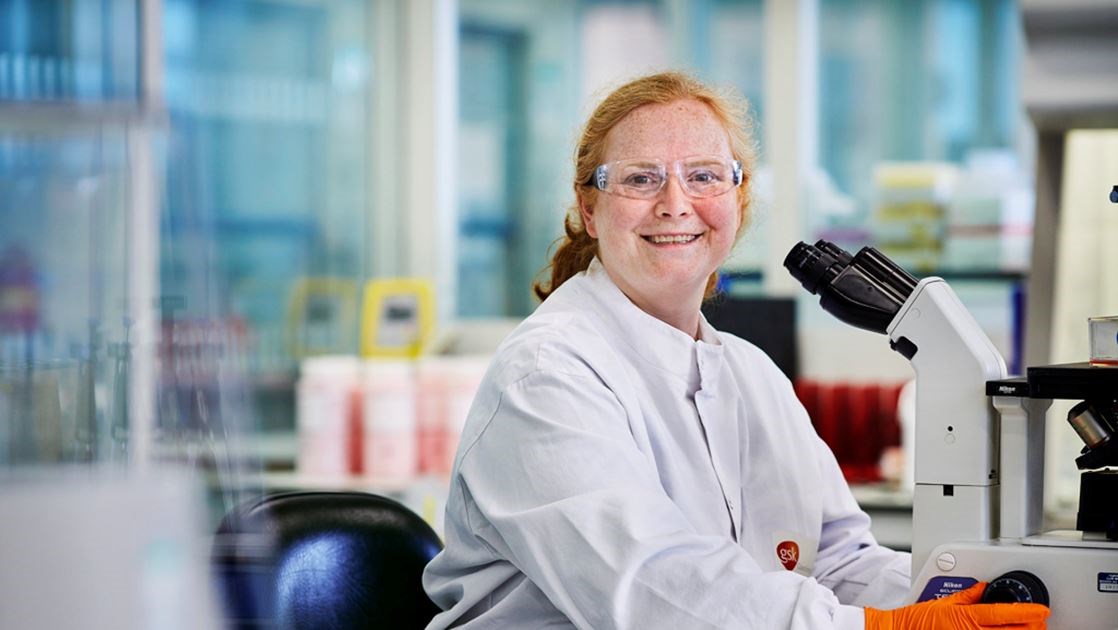 How GSK teamwork is saving lives across the world
When I was at school, one of my teachers told me he didn't think I should continue studying science. Luckily, I didn't listen to him. In fact, rather than putting me off, his words had the opposite effect.
As a child I was fascinated by diseases and viruses. Seeing pictures of conditions such as elephantiasis made me want to help find cures, and I've always been keen to work at the cutting edge. So back in 1999, when, as a junior university researcher, I was offered the chance of a job with GSK [then SmithKline Beecham], I jumped at it.
In the lab, my work covers two areas of research – they're very different from each other, but I find them equally absorbing. Firstly, I'm an investigator and safety-assessment programme representative for leishmaniasis, the second largest parasitic killer in the world after malaria, and one of the neglected tropical diseases, as identified by the World Health Organisation.
I've developed molecular biology procedures that detect whether the vector with the gene actually gets to the patient – that took about a year.
My days are incredibly varied, but the most exciting part is being in a team of scientists. Around 20 of us – chemists, clinicians, biologists and safety scientists – join forces to get the compound we're working on to clinic.
I liaise with our researches in Italy and Spain and occasionally I'll travel to meet them in person. That's what I like about the pharmaceutical sector: it's genuinely collaborative and we all work towards a common goal.
The length of time it takes to get a product to market can be frustrating – sometimes it can be as much as 10 to 15 years – but as we've seen in the case of Ebola, if there's an urgent need, we can move fast.
Getting schoolchildren involved in science is another thing I enjoy about my role. It never feels like work, and if someone admits they don't like science, I take it as a personal challenge to change their mind.
Along with other GSK employees, I visit schools to talk to classes about what we do, and we host pupils and teachers at our sites – we had nearly 160 young people here during half-term week, which was one of the biggest work-experience projects we've run. One student said it was the best thing she'd ever done.
I am also part of the GSK science education team at the Big Bang Fair during Science Week and one of the team supporting schools that enter our annual competitions for young scientists. In the summer we invite A-level students to do hands-on lab work. They get the chance to try out equipment such as an electron microscope, or nuclear magnetic resonance imaging (NMRI) – fantastic stuff they'd normally only see in a textbook.
I've been lucky to be able to mould the job to suit my life and interests. I've raised a family as my career has progressed, and GSK supported me through my PhD, which I did part-time at Imperial College, London. Now, there are lots of people in the company who have taken the opportunity to pursue further study.
This article first appeared on the Telegraph STEM Awards website.