Ruiling, Finance, US
I'm in my final year of the programme, working in London on my international rotation.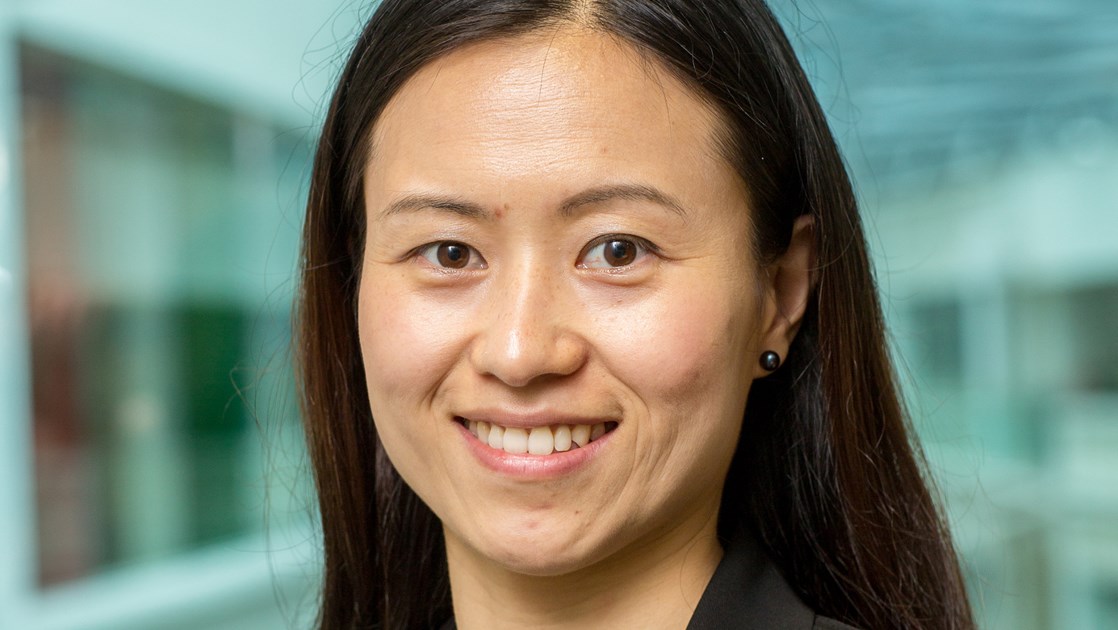 Before I joined Esprit, I'd worked for another pharmaceuticals company in the United States for seven years, in research and product development. I wanted to learn more about the business side, so I did a part-time MBA before joining GSK.
I really wanted to work for a company that had a real impact on people's lives, and GSK certainly fulfils that role. Esprit has opened up a lot of opportunities and helped me explore what's available within the company. On a programme like this, you can use past experiences and interchangeable skills to help with your current job, which is very useful.
It's a very intense programme. Expectations are high, and we're expected to learn quickly, develop continually and perform to a high standard. However, the programme also gives you access to senior leaders, and we have mentors offering their guidance along the way. Being able to interact with senior leaders has made me think about what leadership means. Just doing a job really well isn't the same as being a leader, managing different stakeholders and differing expectations.
I really wanted to work for a company that had a real impact on people's lives, and GSK certainly fulfils that role."
It's a simple thing, but learning what leadership actually looks like in the real world has been one of my 'lightbulb' moments in my time with the Esprit programme. I've seen how much impact my mentors have on their teams, and they serve as role models for my own leadership development.
Rotations are something you grow into. When you start, you don't know what your next rotation will be. Everyone's development path is different, and it's hard to say what you'll want to do four years later.
My first rotation was in commercial finance, in New Jersey in the United States. I managed a portfolio of brands, including forecasting year-end positions, managing the budget, control and planning; I also worked on brand strategy.
The second rotation was also in the US, in North Carolina, in commercial global franchising and pricing – looking at the whole GSK strategy for pricing certain pharmaceutical products, working with individual countries and local commercial teams to decide price strategies.
It also involved helping finance partners and pricing managers to set individual prices and see how they impact on brands. Even in the finance programme you can do a job that isn't 'pure' finance, and working on how we should price our products all over the world is as much about sociology as maths!
I'm currently working with global manufacturing and supply in London, looking at prioritising supply based on which brands are more commercially successful or where there is a medical need. I'm also working with logistics to improve areas such as warehousing and shipping costs.
I'm really enjoying London I had a couple of choices of where to spend my final two years, but I had to consider the needs of my young children – and London was the more family-friendly option. Whilst moving to an international rotation with a family places high demands on your resilience, everyone in GSK is supportive, which meant I was able to make the move without compromising my development plans.