Iana, Commercial (Consumer Healthcare), Esprit Programme
I initially joined GSK to launch a new consumer healthcare product, but then got promoted to the head of an excellent team that's responsible for a group of hay fever and allergy relief brands.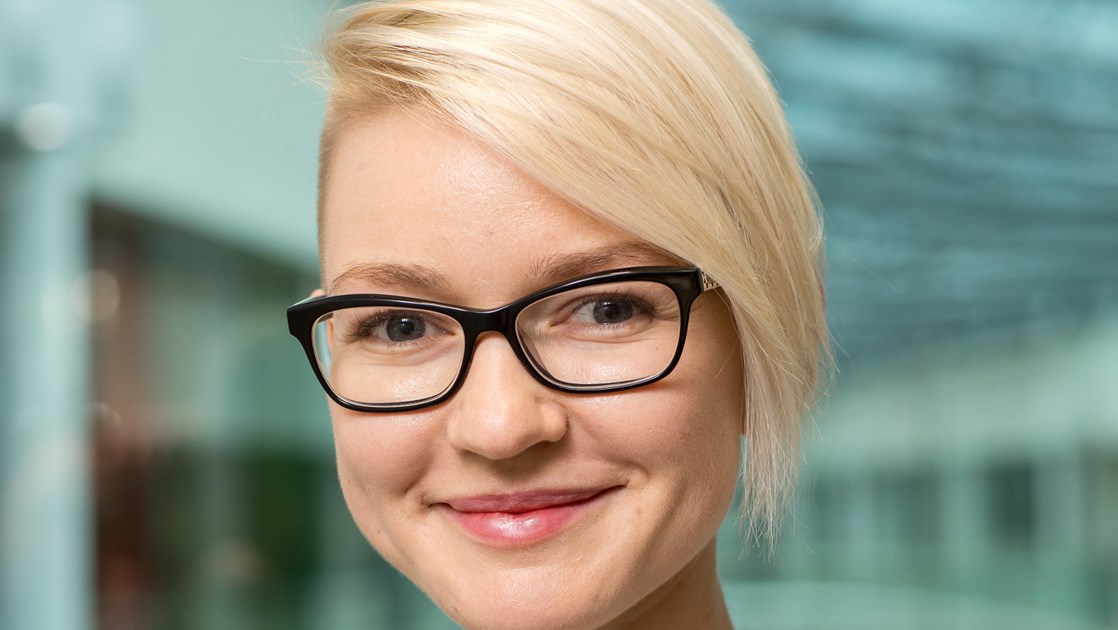 I previously worked for multinational Fast Moving Consumer Goods (FMCG) companies, but at some point everyone starts to think about their longer-term future. We spend a good portion of life at work, so for me it's important to devote it to something that really matters. I can't imagine a more essential business for society than healthcare.
I'm currently working as a marketing brand manager, promoting the brands on an everyday basis. The allergy relief sector is heavily regulated, which makes marketing interesting. In addition, the first year with a new company is generally the hardest because you're learning a new culture, but by staying in your home country for your first 12-month rotation, you have the support of your family as well as your colleagues.
Every time I've asked for support, proposed an idea, or looked for an answer, I have been given everything I need.
There are a lot of different development programmes, training and mentoring sessions, with mentors of diverse levels and backgrounds. In addition, Esprit associates and alumni form a very open network, but in truth the whole organisation is extremely supportive, right up to senior management. In terms of my development, the last 12 months have been more productive than the previous two years or more in other companies.
I'm coming to the end of my first rotation. With each rotation there's a new assignment, which could mean moving to a different function (based on your development needs) and/or market, to experience working in differing environments. The beauty of Esprit is that there's no one set route; it all depends on the individual.
For example, I've decided to go into sales for my next rotation. I want to work in an English-speaking, developed country and had the choice of the UK and the US – I opted for the latter.
Before making my decision, I was able to talk with the person who would be managing me, to see if the personal chemistry was there. That's something I've not experienced in another company. Several people within GSK are helping with the visa, taxes, finances, and the move itself, with my spouse and my cat also coming!
All the leaders I have worked with so far through the Esprit programme are very approachable. I have several mentors and a sponsor, and they're all willing to invest their time – which to me is even more precious than money – into my development.
My advice to anyone applying for Esprit is to go for it. I'm still in touch with people I met at my assessment centre, which helps with networking. I found the assessment fun and I treated it as a test for myself. It includes different activities, working in groups and individually, assessing business cases and giving presentations. Even those who didn't get on the programme got feedback on their performance, strengths and weaknesses.
At GSK, I feel that anything is possible. Every time I have asked for support, every time I have proposed an idea, every time I have been looking for an answer, I've had everything I need.