Esprit procurement
Our Esprit procurement programme is designed for exceptional MBA postgraduates with previous commercial experience and a passion for working in healthcare.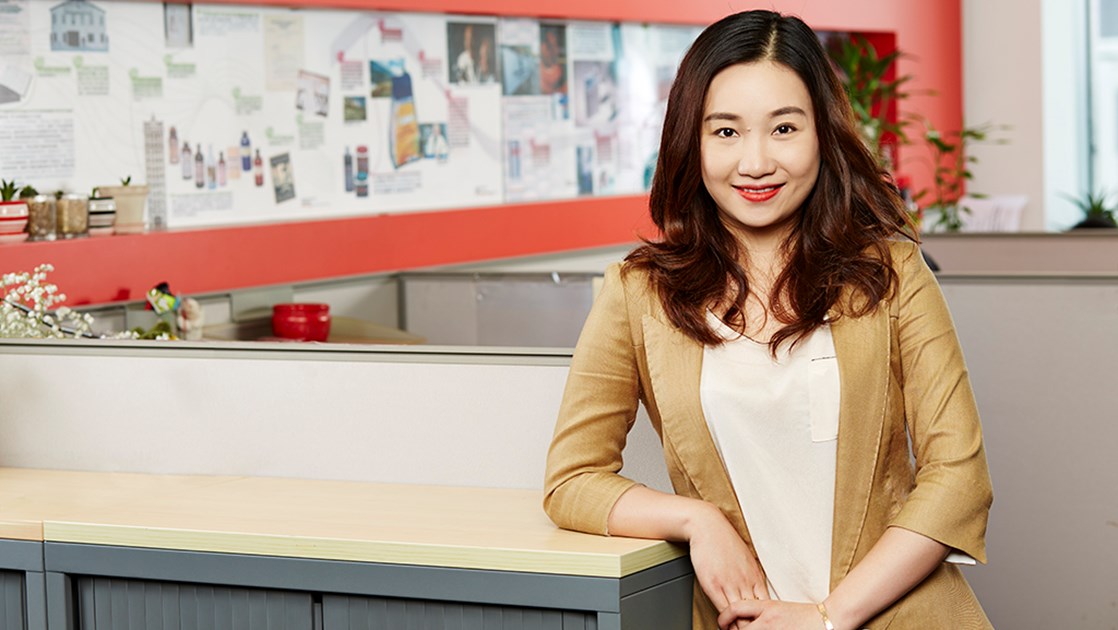 About the Esprit procurement programme
Modern procurement is a fascinating mix between business management, entrepreneurship, finance and supply chain, which gives MBA graduates a unique opportunity to apply in the real world the key learnings of your MBA programme, and to continuously learn from different categories and industries, as we promote steep learning though regular rotations. Procurement is recognised as an internal consulting function, seen as experts on how to partner with the external world and leverage 3rd parties as new source of innovation, top line revenue growth and profitability. With members across more than 50 countries, procurement partners with business units to drive value from supplier relationships to support GSK's strategies and targets to ensure a secure supply in all areas of our business – from pharmaceutical development to consumer health products.
The Esprit procurement leadership programme's overall goal is to support, stretch, develop and deliver leaders of the future. You will build your breadth of experience and leadership capabilities through this accelerated development programme. 
Where can I go?
Complete the programme and you'll be equipped with the expertise and experience needed to take on a senior leadership position in your home country. We don't take a one-size-fits-all approach to training and development. Roles on completion of the programme will be based on individual capabilities - throughout the programme we'll look to you to display the necessary behaviours to thrive in our business. There's no limit to success here, so it's up to you to prove yourself.
What will I learn?
Stretching rotations will help you understand the commercial business and give you personal responsibility. You'll have all the guidance you need through your line manager and dedicated mentor.  We'll also provide lots of networking opportunities and regular exposure to senior management. In addition, there's more formal training including a "development week", where everyone on the programme comes together each year for an intensive week of learning.
The programme is a career differentiator. Associates who are successful on the programme are well positioned to accelerate their careers in our commercial business. Career paths vary widely by your interest, career ambitions and business need.
What do I need?
Have you ever thought of managing your own business? How about driving change in a dynamic environment? How do you feel about setting the direction on how to better drive business results? Are you interested in pursuing a career in business consulting?
We're looking for self-driven and ambitious entrepreneurs, successful change agents who will lead how we better invest our over £12bn of external spend to drive top line growth and improve our bottom line profitability.
The Esprit Procurement programme is not for everyone. We're looking for exceptional individuals who can apply both academic excellence and commercial acumen in a fast-paced business environment - to identify and deliver value for GSK. You'll bring with you a wealth of knowledge and will recognise that there's still plenty for you to learn and experience in order to become a world class leader.
You will need:
Strong interest to develop a career in the healthcare industry
Track record of taking accountability in both team and individual situations
Ability to work in multinational environment, across cultures and in matrix environment
Evidence of bringing innovative thinking and an ability to act as a change agent
Proven accelerated development in career to date
Eligibility to live and work in the country for which you are applying. This will be checked during the recruitment process
Fluency in your native language and English, both written and spoken
Flexibility, adaptability and highly mobile; you must be willing to move and work in any of the countries where GSK operates
How does the programme work?
You will spend three years on a fast track development programme, working your way towards a senior procurement leadership role
Beginning in your home country, you will have three rotations, which may include international experience
Through challenging rotations, you will gain in-depth procurement and business knowledge across a range of disciplines, including negotiation, strategic sourcing, data & analytics, team leadership and commercial partnering
Throughout the Esprit procurement programme, you will cultivate a broad global business perspective, further develop your learning curve and accelerating your career plan
Every step of the way we´ll provide you with focused development, training and support to help you achieve your greatest potential
Whatever it is you´re doing, and wherever you are based, you´ll be sharing in our mission to improve the quality of human life, by enabling people to do more, feel better and live longer - all while building strong foundations for a successful career
How can I apply?
Applications are now open for 2019 entry.