Our approach is #InspiredByCuriosity
At ASH 2021, we're proud to share 12 data presentations demonstrating the progress we're making in multiple myeloma research. Through research that focuses on new therapeutic approaches, used alone or in combination with other treatments, real-world assessments and collaborations with academia, we are working towards addressing the unmet medical needs of multiple myeloma patients around the world.
We are recognised for pioneering science, exploring new frontiers of research and forging new paths in healthcare. Underlying our ability to achieve the innovation that leads to transformational medicines is a single, remarkable quality: curiosity.
Inspired by our individual and collective curiosity, we are unafraid to ask complicated, catalysing, propelling questions and pursue the answers with flexibility, openness and zeal.
We believe learning is an ongoing process, and that answers often inspire more questions, all of which are the paving stones for new paths forward.
If you are a healthcare professional, you can learn more about our marketed products here.
Hear from GSK team members about how curiosity inspires our work in oncology.
Helping the multiple myeloma community target a better future
GSK is driving progress for the multiple myeloma community though new research and therapeutic approaches, as well as programmes within the community. As part of this effort, GSK has launched the Target the Future Think Tank Challenge to grant £70,000 (approximately $100,000 USD) to an individual or nonprofit organization that develops the most innovative idea to help address the unmet needs of patients with multiple myeloma.
Learn more and submit your idea here.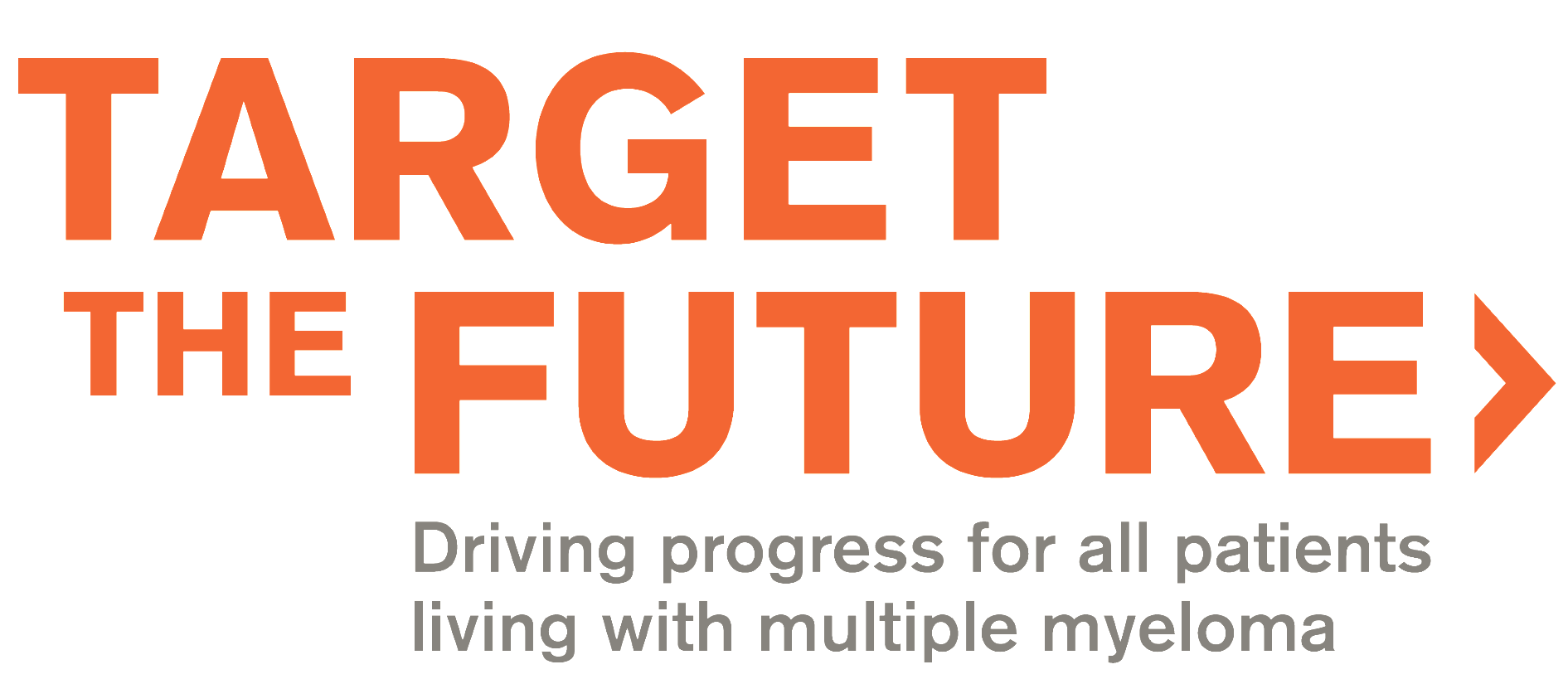 Ambitious for patients: Meet Carmen
Learn how Carmen is "seizing the day" after being diagnosed with multiple myeloma at 34 years old.
Ambitious for patients: Meet Cindy
Learn how Cindy is "turning lemons into lemonade" and using her diagnosis of multiple myeloma to help educate others.
Driving Innovation in Blood Cancers
We're focused on researching treatments for patients to help fill unmet needs in multiple myeloma care. Watch our Science on the Sofa episode to learn about our commitment to improving outcomes for patients.