Sustainable development
At GSK, we have an important role to play in improving the quality of human life by enabling people to do more, feel better and live longer. We work to develop and expand access to medicines and products that help millions of people around the world, regardless of where they live, or their ability to pay.
We are committed to developing our business in a way that takes into account social, economic and environmental considerations; and striving to create a world that is fair, equitable and inclusive for future generations.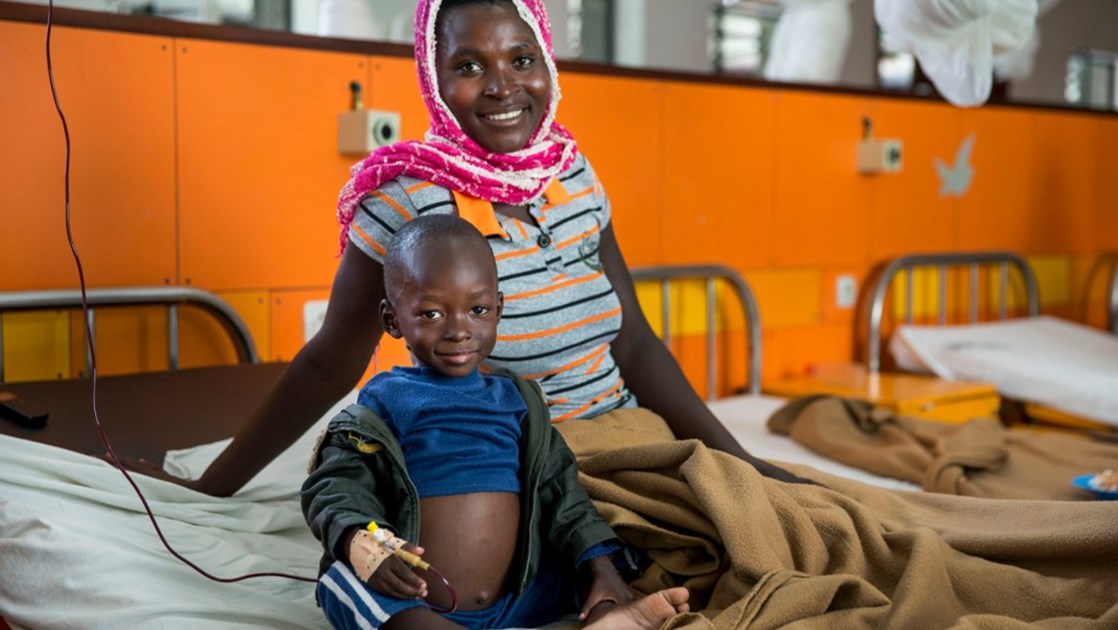 In the UN's Global Goals for Sustainable Development (SDGs) health is explicitly included in goal number 3 – "ensure healthy lives and promote wellbeing for all at all ages." We will support this by tackling some of the biggest global health challenges – from newborn mortality to malaria.
You will find below a snapshot of some of the health-related examples of our contributions to this agenda.
To read more about our commitment to the please download our commitment to Sustainable Development factsheet (PDF).
Eradicate extreme poverty and hunger
By supplying medicines and vaccines, we're helping to fight diseases, such as polio and lymphatic filariasis, that can leave people unable to support themselves and their family.

Life after polio: Fatihas story
Achieve universal primary education
Treating children for diseases such as intestinal worms can improve their chances of attending school. We have pledged to donate up to 400 million treatments to enable the deworming of school-age children to the World Health Organization each year to 2020.
Promote gender equality and empower women
We have a range of community programmes that help women such as supporting the training of health workers. We also support development organisation Pro Mujer which helps women in Latin America to overcome poverty by providing financial services, healthcare and education.

Health worker training infographic
Improve maternal health
We reinvest 20% of any profits we make in Least Developed Countries back into those countries' healthcare infrastructure. For example, in Bangladesh we are working with CARE International to train birth attendants and health providers, and aim to reach over 410,000 women in three years.

How we invest in Least Developed Countries
Combat HIV/AIDs, malaria and other diseases
The biggest contribution we can make is through innovation. We have invested $300m so far to develop our malaria vaccine candidate in partnership with the PATH Malaria Vaccine Initiative and have a long history of researching medicines to fight HIV.

Find out more about our work on HIV (ViiV website) 

Our commitment to fighting malaria (PDF)
Ensure environmental stability
We have set ambitious goals to reduce carbon, water and waste from the sourcing of raw materials and the impacts of our own labs and factories, to the use and disposal of our products by patients and consumers.

Our planet
Develop a global partnership for development
Partnerships are fundamental to the way we operate. We are working together with Save the Children to help save the lives of one million children.

More on our Save the Children partnership