Our behaviour commitments
We have 23 forward-looking commitments across the four areas of our responsible business approach.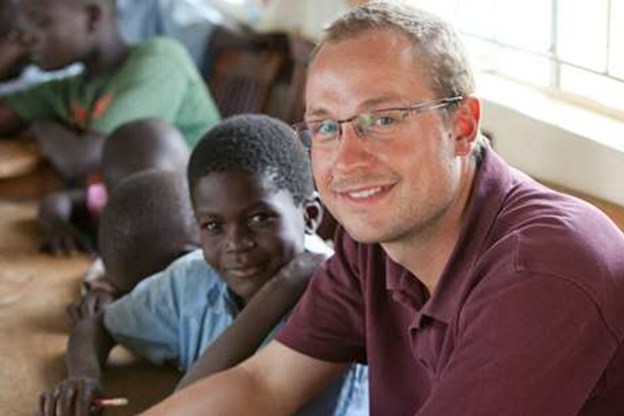 We aim to ensure our employees and the third parties we work with act according to our values – patient focus, integrity, respect for people and transparency. 
Each year we report on our progress against these commitments and here we provide a summary for those that relate to Our behaviour.
Ethical conduct
We will continue to strengthen our values based culture by training our people on the standards expected, encouraging the reporting of any concerns and embedding our values into the way we measure employee performance.
Progress: Progressing well
98% of employees completed mandatory annual training on our Code of Conduct and 86,300 people also underwent additional training on anti-bribery and corruption to help them manage the specific risks inherent in their roles and responsibilities.
We ran a Speak Up campaign across the business in 2017 to raise awareness of the multiple channels we offer for people within and outside GSK to voice their concerns and ask questions through and independent third party.
Back to top
Promoting values in sales and marketing practices
Continue to drive a values-based approach to sales and marketing practices across the world, with the interests of consumers and patients at its core.
Progress: Completed
Our values-based approach to sales is proving effective and an independent assessment of GSK's respiratory and vaccines salesforce showed that their effectiveness is continuing to improve with sales outcomes ranking within the top quartile compared with peers in several of our priority markets.
Disclosed all payments made to HCPs in 32 markets across Europe (including Russia and Ukraine), Australia, Japan and USA.
Back to top
Rigorous patient and consumer safety
Continue to ensure the interests and safety of patients and consumers are of paramount importance in the way we design and undertake our clinical trials, our product quality assurance and our monitoring and reporting of adverse events in ongoing product usage.
Progress: Progressing well
We conducted training sessions for 950 customs officials at 36 key ports and border crossings in 20 countries in 2017. By working together, we aim to help authorities identify and seize shipments of counterfeit products before they are distributed to markets around the world.
We have proactively invested in several quality improvement programmes across our sites in terms of facilities and infrastructure, ways of working and staff training and awareness.
Back to top
Minimising animal testing
Rigorously challenge the need for animal studies and work to minimise the impact on animal welfare, by investing in the development of alternative studies and sharing animal-based data.
Progress: Completed
We collaborated with clinical experts in regenerative medicine at University College London to develop an artificial human lung to enable the study of human respiratory pathology and physiology in vitro.
We worked with clinical oncologists and bio-engineers at Queen Mary University London to develop a tumour model as a human-relevant tool for the identification of innovative cancer therapies.
Both these systems reduce the need for animal studies by mimicking the disease as seen in human organs and tissues.
Back to top
Respecting human rights
Address the UN Guiding Principles on Human Rights and Business across our own operations and our supplier relationships.
Progress: Progressing well
In 2017, we included more in-depth information on our expectations related to human rights without our mandatory ethical conduct training, particularly in relation to labour rights in our supply chain.
We have standardised labour rights clauses in our contracts with third parties and updated our supplier portal and human rights policy with more information on labour rights to support compliance.
Back to top
Transparency in clinical trial data
Be as transparent as possible with our clinical trial data, including publishing clinical study reports (without patient-level data) for all outcome trials of medicines conducted by GSK and, within an appropriate process, making available to researchers access to anonymised patient level data to further scientific enquiry.
Progress: Completed
In 2017, we were ranked number one on the AllTrials Transparency Index for clinical trials transparency.
At the end of 2017, 2,310 of our clinical study reports and more than 6,305 result summaries from our trials were publicly available on our clinical study register. We also introduced a new mobile application to enable access to the register from mobile devices.
Back to top
Ensuring ethical stakeholder interactions
Demonstrate that all GSK interactions with patient advocacy groups and political stakeholders are conducted appropriately, ethically and transparently.
Progress: Completed
We launched a respiratory health advisory board made up of representatives from patient organisations to provide perspectives and expert insights about the needs of patients that allow us to develop better medicines and advocate policies based on those needs.
We held Patient Advocacy Leaders Summits (PALS) in Czech Republic, Germany, Japan and Switzerland in 2017.
Back to top
Working with third parties
We seek to work with third parties that share our commitment to high ethical standards and operate in a responsible way. If performance gaps are identified, where appropriate we commit to working with the third party to improve performance.
Progress: Progressing well 
Deployed roll-out of our Third Party Oversight programme globally, covering 95% of our third parties. We expect the remainder to be complete by early 2018.
Completed more than 100,000 third party risk assessments since the inception of our Third Party Oversight programme in 2015.Over 5,000 improvement plans have been agreed and we are working with our third parties to implement these plans
Back to top