Ever since our beginnings at the Plough Court Pharmacy in London in 1715, we've aimed to get ahead of the diseases that impact people's health. Our legacy companies developed a variety of medicines and vaccines that helped to form the building blocks of today's GSK - a biopharma company that has grown from a handful of individual founders into a company of over 69,000 people.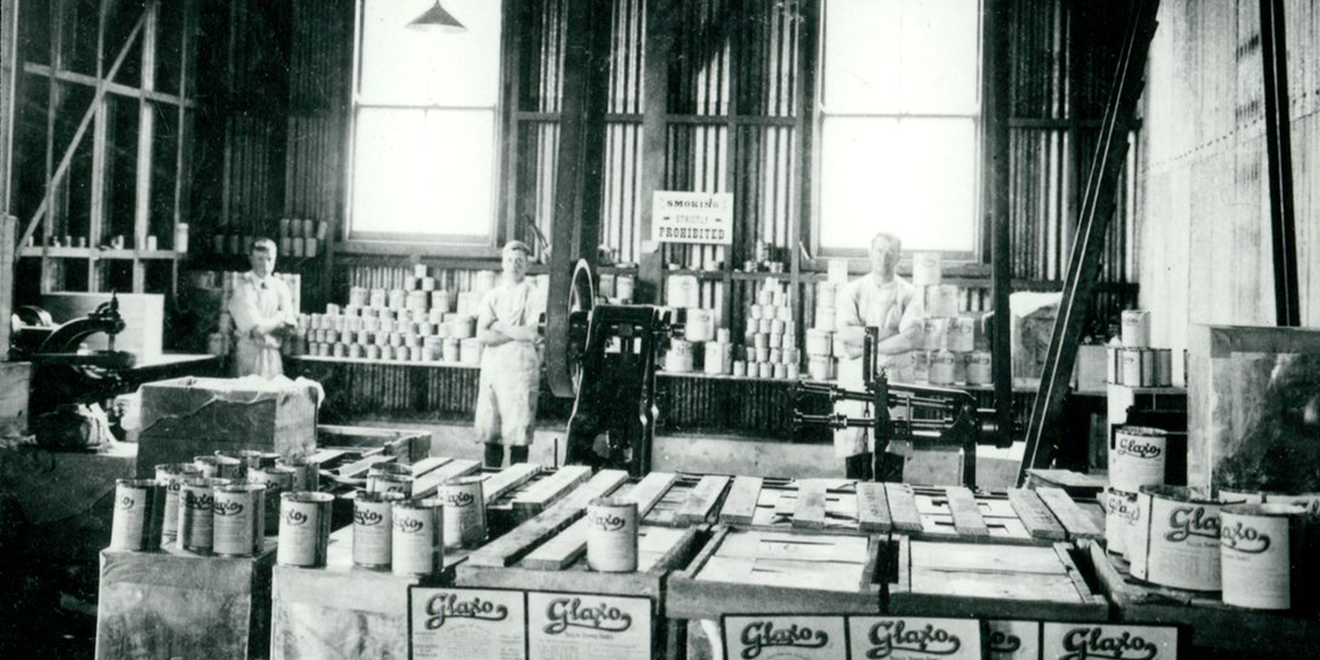 From a pharmaceutical standpoint, our innovation history includes 15 first-in-class or combination vaccines and first-of-their-kind medications in respiratory, antibiotics, antivirals and oncology.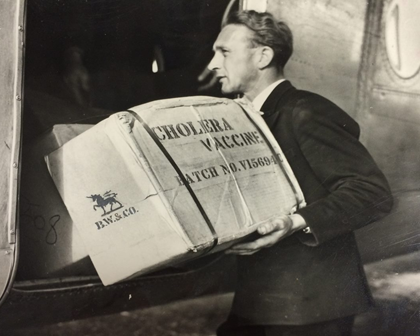 Infectious diseases
Throughout our existence as a company the landscape of infectious diseases has radically changed, especially during the last 100 years. Widespread vaccination against diseases such as diphtheria, polio and measles mean these infections are particularly rare today, while groundbreaking medications for herpes, malaria and COVID-19 continue to help people regain their physical health.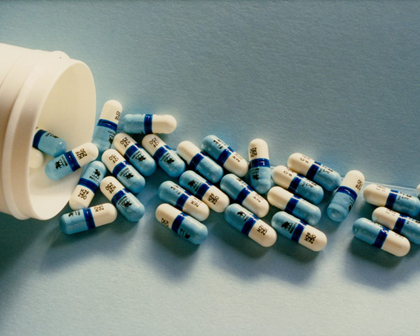 HIV
We've dedicated ourselves to finding advanced treatments for HIV since the disease first began emerging in the early 1980s. Since then we've had many first-in-kinds, including the launch of the first HIV treatment in 1987, the first single-pill, two-drug regimen in 2018 and the first long-acting injectable drug in 2021.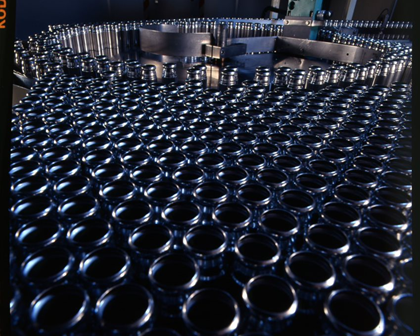 Respiratory/ immunology
For 50 years, we have been leaders in medicines that advance the management of asthma and chronic obstructive pulmonary disease (COPD). We've sold products for respiratory problems since the 1880s and in 1969 introduced the world's first selective short-acting beta agonist (inhaled medication). Further drugs followed, including combination medications and novel inhaler devices. Our monoclonal antibody treatments help treat people with asthma, lupus and COVID-19.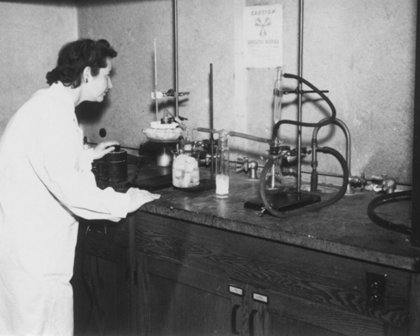 Oncology
One of our Nobel Prizewinning researchers, Gertrude Elion, chose to pursue chemistry because her grandfather died of stomach cancer. Her earliest molecule research with the company was in purines, which resulted in several leukaemia treatments being launched from the 1950s. Since then we've discovered treatments for cancers throughout the body, including lung, ovarian and kidney cancer, as well as a drug for chemotherapy-induced nausea.
Innovative entrepreneurs: 1715-1908
Our history began with a remarkable group of individuals in the eighteenth and nineteenth centuries who set up a range of innovative, health-focused businesses across the UK, Asia-Pacific and the USA .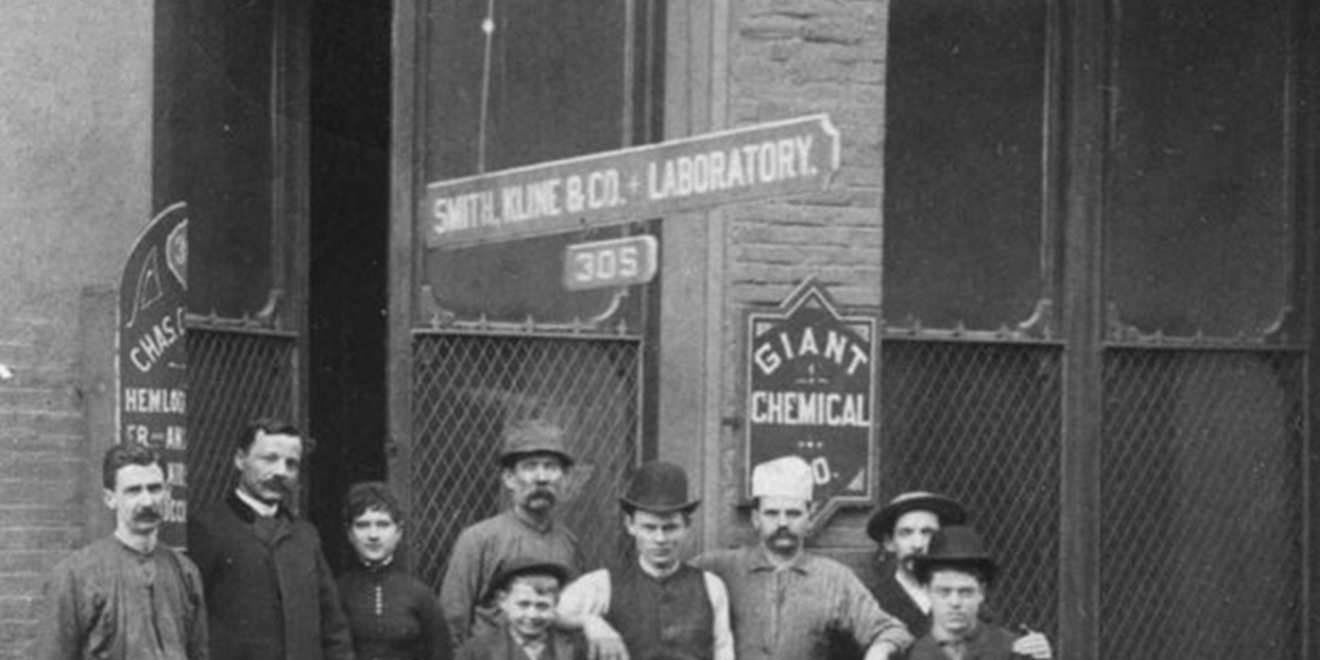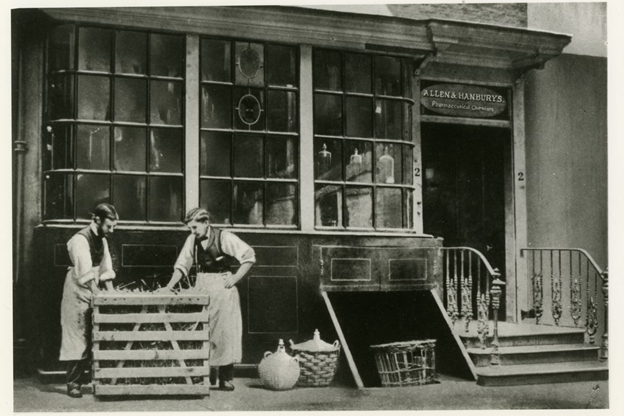 Plough Court opens 
Apothecary Silvanus Bevan opened Plough Court pharmacy in 1715, offering medical advice and medicinal products.
Office clerk William Allen joined in 1792, becoming a partner in 1795. A renowned medical professional, Allen was also a founding member of the Royal Pharmaceutical Society in 1841.
In 1856 the Plough Court pharmacy became Allen & Hanburys. The company was eventually acquired by Glaxo Laboratories Ltd, one of GSK's major legacy companies.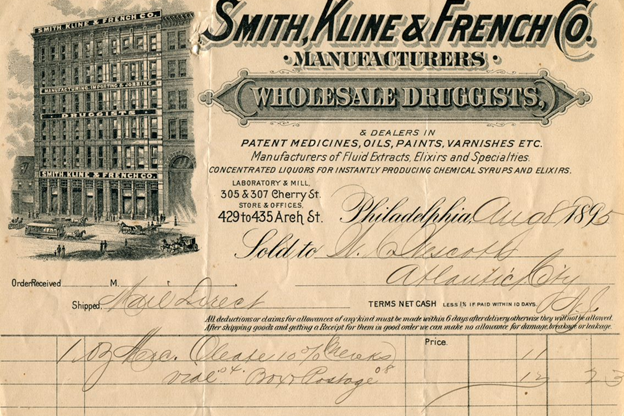 The origins of "Smith Kline"
In 1830 the Smith & Gilbert drug house opened in Philadelphia, USA. After Gilbert withdrew, John K. Smith's younger brother George joined, helping to build a successful drug wholesaling business.
By 1870, their nephew Mahlon Smith was managing the company and its bookkeeper, Mahlon Kline had joined as partner to form Smith, Kline & Co. In 1891 they acquired French, Richards & Co. to form Smith, Kline & French Co.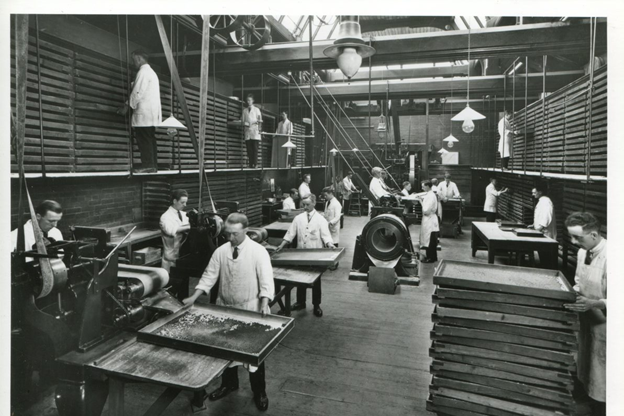 From shepherd boy to factory owner
Former shepherd Thomas Beecham opened his first shop in the north of England in 1848. He developed the recipe for Beecham's laxative pills before building what was claimed to be the first factory in the UK with electricity in 1887.
A provider of healthcare products across the UK, Beecham eventually diversified into pharmaceutical research with a focus on antibiotics, merging with SmithKline Beckman Corp. to form SmithKline Beecham plc.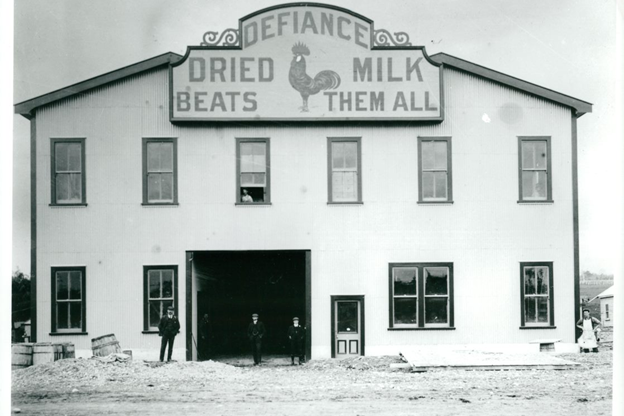 Necessities in New Zealand 
In 1873, Joseph Nathan, a Londoner, established general trading company Joseph Nathan & Co. in New Zealand.
Investing their profits in land used for dairy farms, the Nathan family found a way to dry thousands of litres of fresh milk, selling the product under the 'Defiance' brand before settling on 'Glaxo' in 1906.
Joseph Nathan & Co. Ltd. was bought out by its subsidiary Glaxo Laboratories Ltd. in 1947.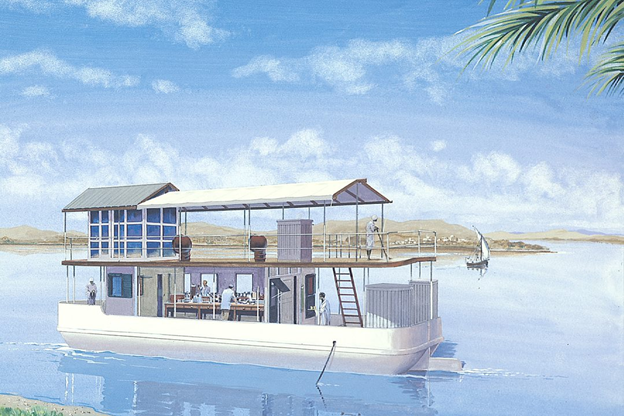 Partners in pharmaceuticals
In 1880, American pharmacists Henry S. Wellcome and Silas M. Burroughs founded Burroughs Wellcome & Co in London.
Focusing strongly on biological experimentation with vaccines, The Wellcome Physiological Research Laboratories were established in 1894.
Within a decade the Wellcome Tropical Research Laboratories to study infectious diseases of the tropical regions were founded in Sudan, including a floating mobile lab with pathology services on the White Nile.
Global game changers: 1909 – 1968
As technological advancements were revolutionising the wider world, our legacy companies were also expanding, developing and selling new products on an increasingly global scale. It was a period of landmark scientific breakthroughs, including the discovery of insulin and penicillin.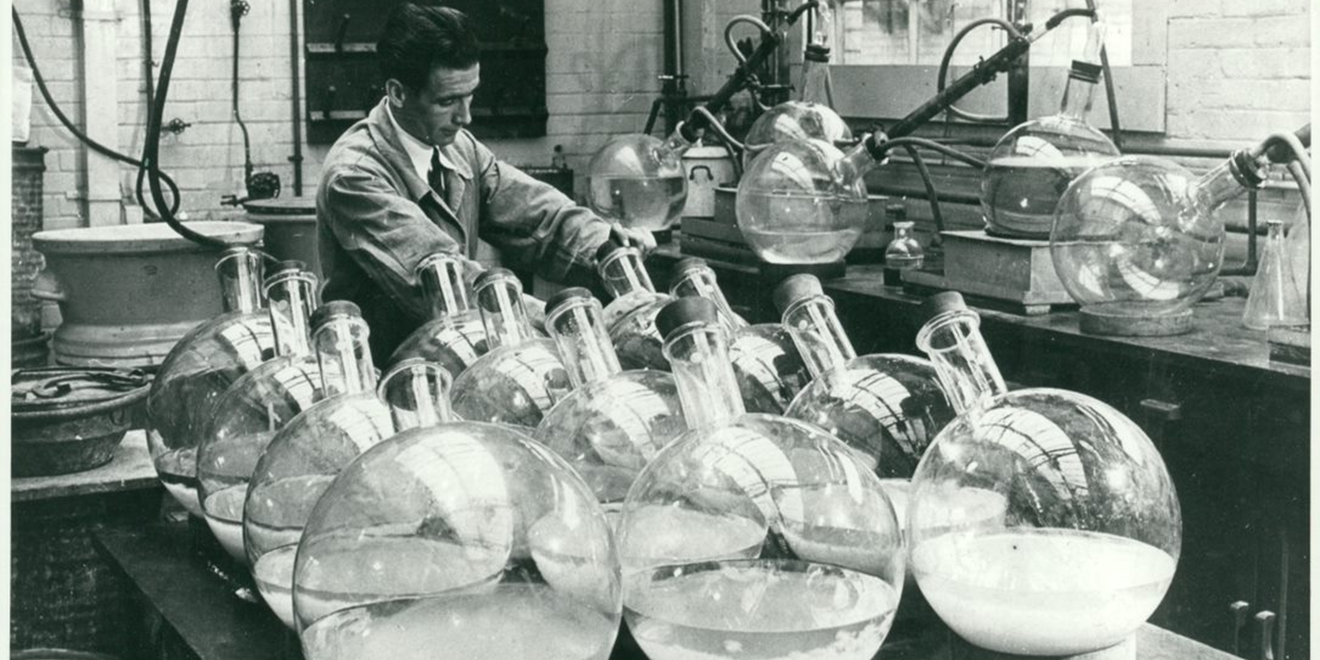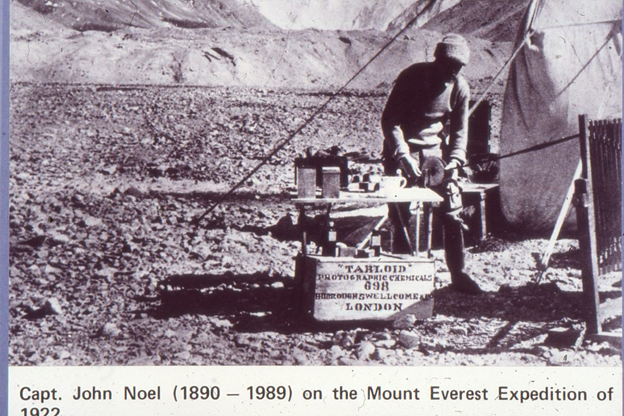 Crossing continents
Our legacy companies supported a wave of exploration expeditions in the early twentieth century. Burroughs Wellcome & Co.'s medical chests accompanied the first transatlantic air crossing and expeditions to the Amazon, Arctic, Antarctic and Mount Everest.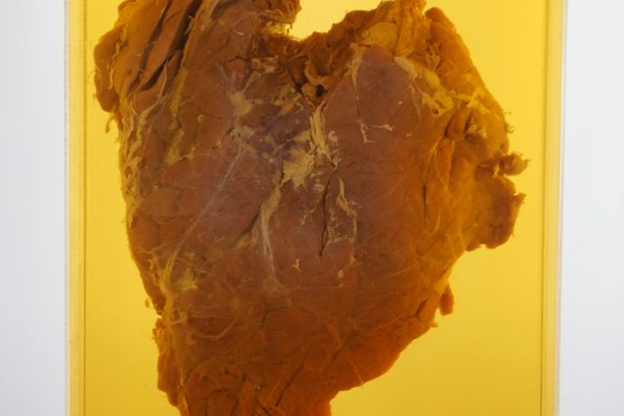 New discovery: insulin
In 1921 insulin was discovered as a way of managing diabetes. Legacy companies Burroughs Wellcome and Allen & Hanburys were among the first to reproduce the hormone for commercial use in the UK.  
By 1923, Allen & Hanburys were producing 95% of the country's insulin. However by 1924, Burroughs Wellcome had modified their processes to produce insulin on a large scale from cow pancreas.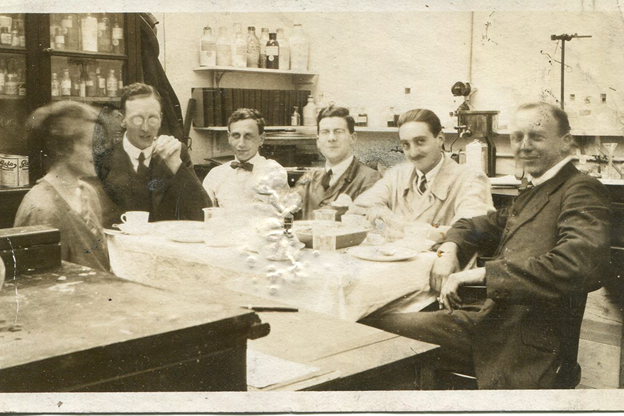 Glaxo's first pharma product
Joseph Nathan & Co.'s first chemist, Harry Jephcott, licensed a method to produce a Vitamin D supplement in 1924. They sold it as Ostelin - their first pharmaceutical product.
The research side of the business grew and in 1935 a subsidiary company, Glaxo Laboratories Ltd was established. By 1947 Glaxo had surpassed its parent in terms of sales and product range and bought out Joseph Nathan & Co.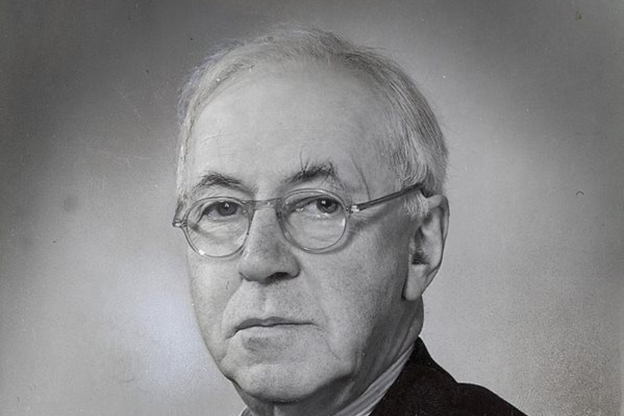 Medical discoveries
In 1924, Henry Wellcome combined Burroughs Wellcome & Co. with his charitable and research pursuits to form the Wellcome Foundation Ltd. Upon his death in 1936, ownership of the foundation passed to the Wellcome Trust.
The Trust's first chairman was Sir Henry Dale, former director of the Wellcome Physiological Research Laboratories. In 1936, Dale was awarded the Nobel Prize in Medicine for his landmark discovery relating to the chemical transmission of nerve impulses.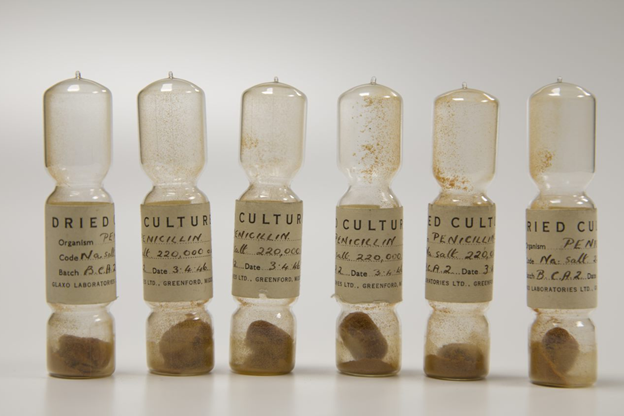 Penicillin: the game changer
Penicillin was developed into an antibiotic in the late 1930s. By 1944, 80% of UK penicillin production was being routed through Glaxo's Greenford site.
In 1945 Beecham Group established their research arm, Beecham Research Laboratories, with a focus on antibiotics. Twelve years later Beecham scientists discovered the penicillin nucleus – the core of the molecule, known as 6-APA. From this nucleus they determined they could develop new, even more effective penicillin.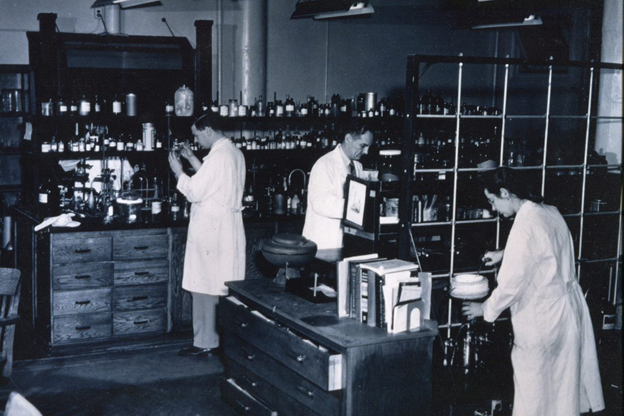 Nobel Prize-winning discoveries 
At Burroughs Wellcome & Co., the Wellcome Foundation's US subsidiary, Dr. George Hitchings' research team made a series of important discoveries over a thirty-year period.
Starting in the early 1950s, these included drugs for malaria and our first oncology drug for leukaemia. Drugs for gout, viral infections and to prevent organ transplantation rejection followed.  
Hitchings, along with colleague Gertrude Elion, won the Nobel Prize in Medicine in 1988.
The progression of polio vaccines
Three of our legacy companies, Glaxo Laboratories, the Wellcome Foundation and Recherche et Industrie Thérapeutiques of Belgium, sold inactivated polio vaccines from 1956. In the early 1960s oral polio vaccines were developed, drops of which were traditionally given on sugar cubes.
The introduction of polio vaccines globally helped to eradicate two strains of the virus. The remaining wild strain is subject to a global eradication order from the WHO. 
Building the GSK of today: 1969 – present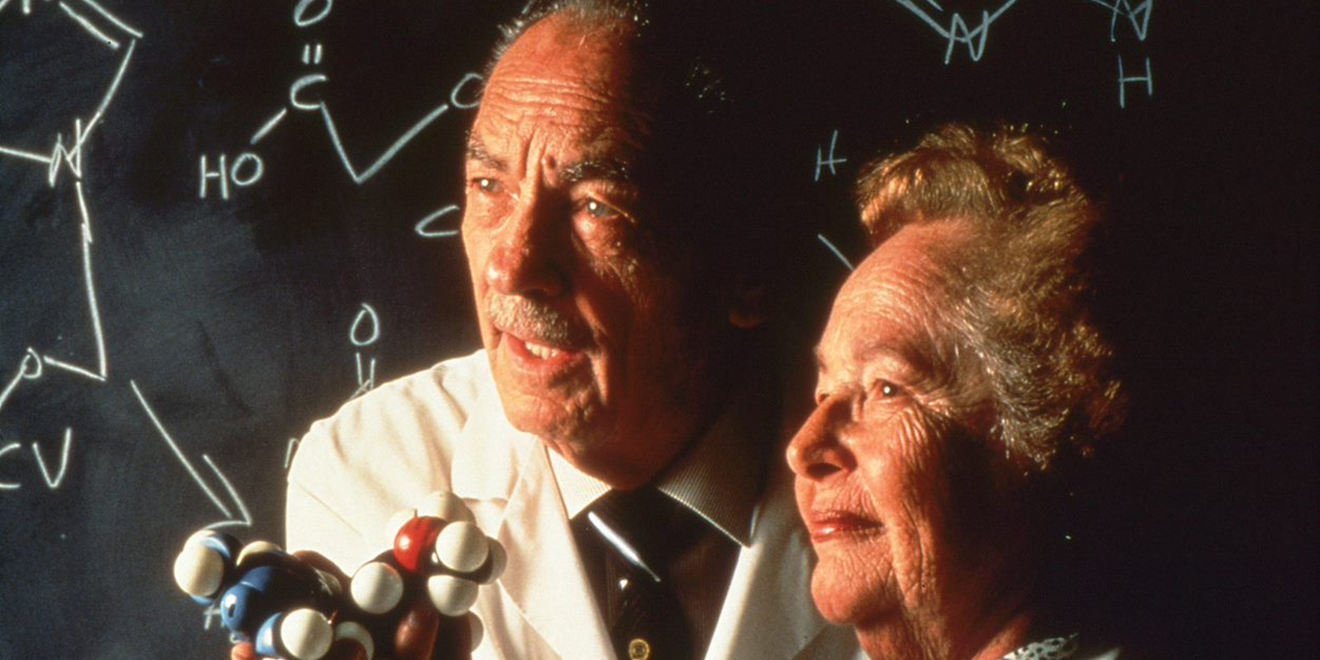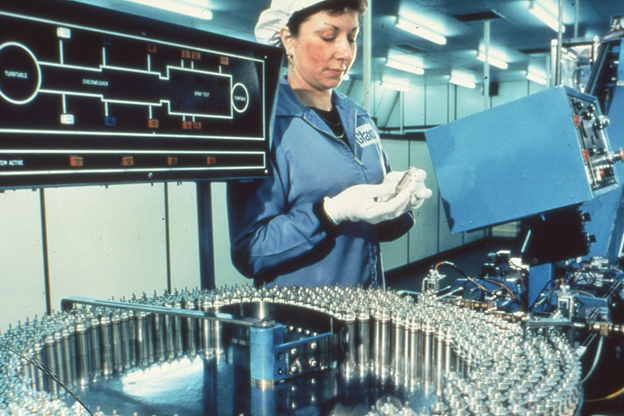 Glaxo takes on asthma 
After Glaxo Laboratories Ltd. acquired Allen & Hanburys Ltd, a new R&D team led to our first asthma medicine being introduced in 1969, followed by the first steroid-based preventer drug three years later.
In subsequent decades improved molecules for relievers and preventers were introduced, with the first inhaler to contain both launched in 1997.
Our most recent dry powder inhaler device in 2013 was worked on by over 200 scientists and engineers.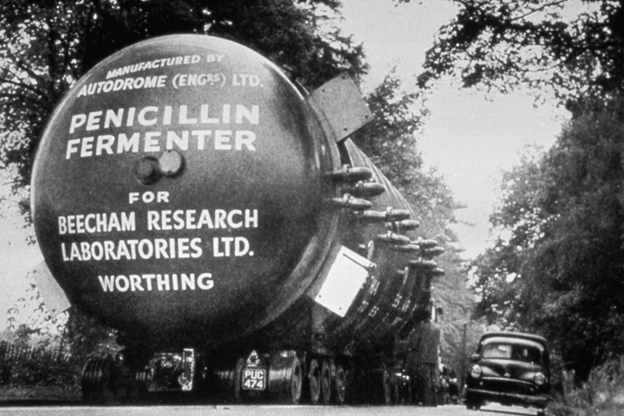 Expansion in antibiotics
After Beecham's discovery of the penicillin nucleus, they began designing semi-synthetic penicillin. Two major drugs came out of this - an effective, broad-spectrum antibiotic in 1972 and a more bacteria-resistant drug in 1981. Both appear on the World Health Organization's List of Essential Medicines.
At the same time, Glaxo were investigating cephalosporin-based antibiotics. The first cephalosporin-C based drug was launched in 1964 and several others were introduced over the next two decades.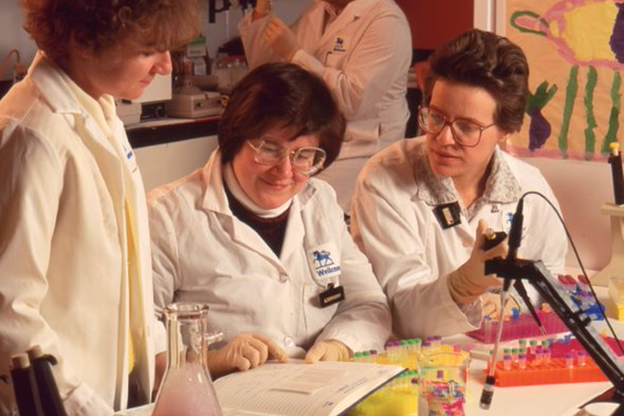 Advances in HIV 
In the early 1980s the team at Burroughs Wellcome & Co. (USA) dedicated themselves to finding an effective treatment for HIV. Marty St. Clair discovered one in 1984, and it was made available to patients in early 1987 after stunning trial results in participants.
Through the 1990s and 2000s we continued to develop and launch single and combination HIV medications, as well as medicines for HIV-related problems such as AIDS-related pneumonia.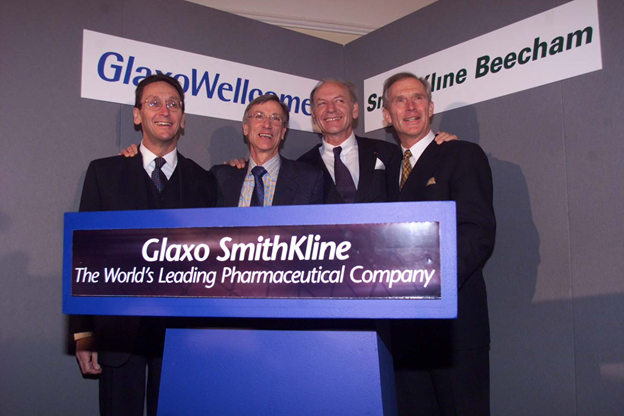 The formation of GSK
In 1989, SmithKline Beckman Corp. merged with Beecham Group plc to form SmithKline Beecham plc.
In the mid-1980s, the Wellcome Trust publicly sold shares of the Wellcome Foundation Ltd. to form Wellcome plc. In 1995 the Trust sold the remaining shares to Glaxo plc, forming the world's largest pharmaceutical company, Glaxo Wellcome plc.
In January 2000, it was announced that Glaxo Wellcome plc was to merge with SmithKline Beecham plc to form GlaxoSmithKline plc.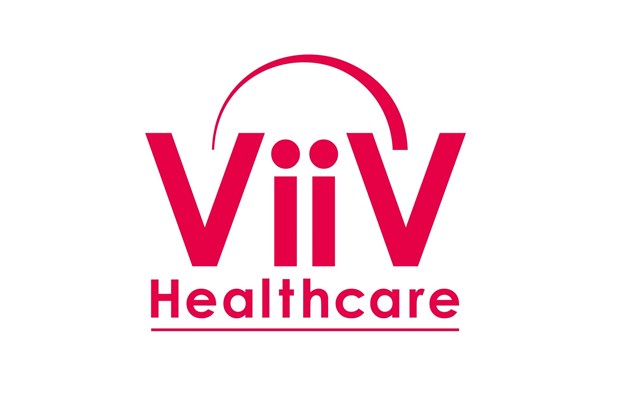 Commitment to people living with HIV
In 2009, a unique partnership with Pfizer led to the launch of ViiV Healthcare, a company focused on delivering advanced treatment and care for HIV communities.
Using the expertise of both companies and Shionogi, a Japanese pharmaceutical company who joined in 2012, ViiV Healthcare now has a portfolio of sixteen HIV treatments and preventative drugs.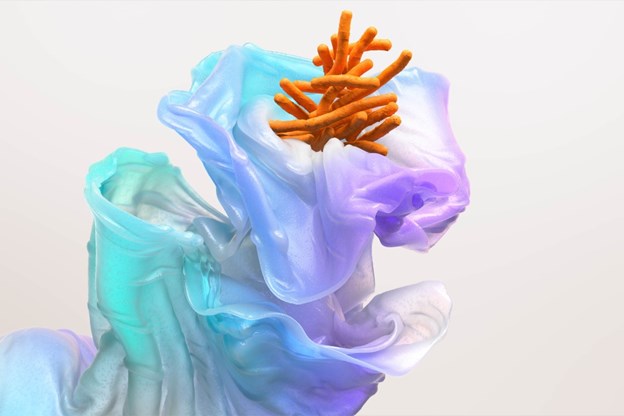 Novel vaccines on a global scale
Our legacy research on malaria dates back over a century. In 2014 we submitted a file to the European Medicines Agency for the world's first malaria candidate vaccine. Since 2018, the WHO has piloted the vaccine in Ghana, Kenya and Malawi.
We have produced tuberculosis vaccines for children for over 60 years. In 2020, after positive trials in adolescents and adults a new tuberculosis vaccine candidate was licensed to the Gates Medical Research Institution.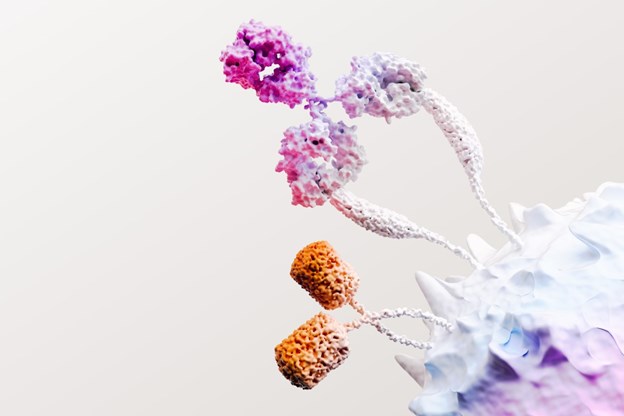 Progress in oncology treatments
The acquisition of Tesaro in 2019 meant we further strengthened our oncology portfolio and pipeline, with new treatments for ovarian, multiple myeloma and endometrial cancer.
Our research into immuno-oncology, a type of therapy that uses the body's own immune system to treat cancer, marks an incredibly exciting period for the next phase of GSK's commitment to helping advance the field of oncology care.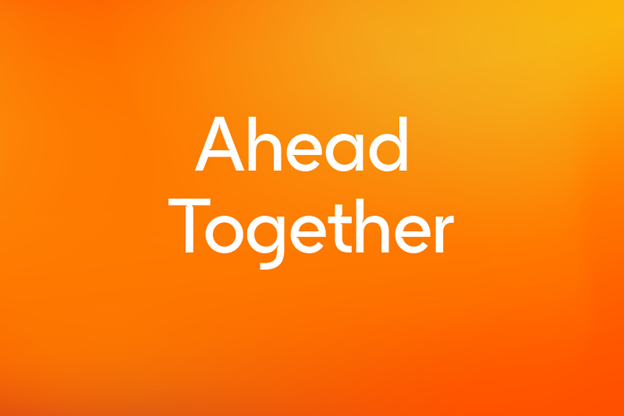 The GSK of today
GSK is reborn in 2022 as a company focused solely on the development of new medicines and vaccines - one where we unite science, technology and talent to get ahead of disease together.
GSK traces its earliest foundation to London in 1715, with the opening of the Plough Court pharmacy. This makes us the longest continually running British pharmaceutical company.
Our heritage archives document the contribution we and our legacy companies have made to the world's health and our impact on science, industry, culture and the community.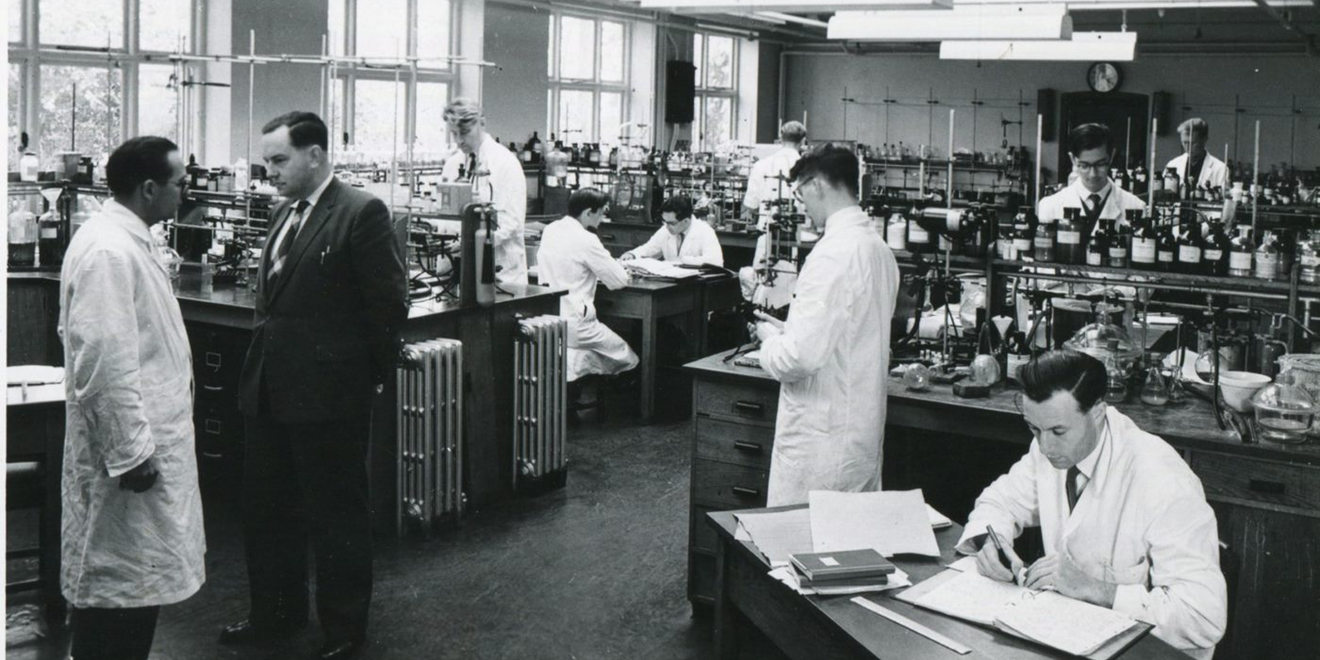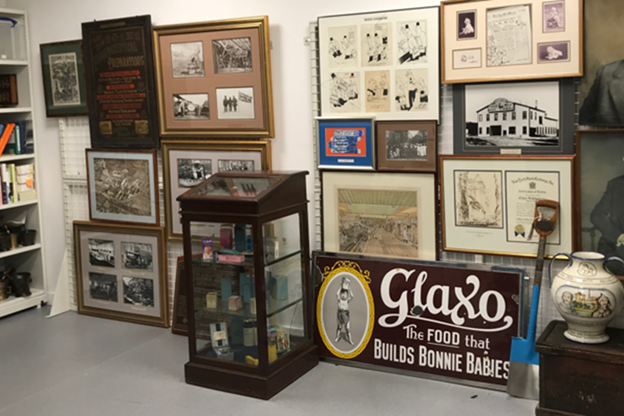 About the archives
Our collections are mainly housed in London. They contain approximately 370 linear metres of material relating to our legacy companies. These include Burroughs Wellcome, Glaxo, Allen & Hanburys, SmithKline & French and Beecham, along with many other smaller subsidiaries.
These records also feature information about products and brands, business and financial documents and sites from 1747 to present.
The GSK heritage archives can accommodate some external researchers and remote requests. Requests for access to the archives or information contained in the collections will be considered on an individual basis. 
Contact our archivists by email: heritage.archives@gsk.com 
Our collections showcase the range of scientific advances our predecessors were at the forefront of, and the impact our innovations have had on the world's health over the past 300 years.
Jill Moretto is one of our heritage archivists who lo­­­oks after thousands of items collected throughout GSK's 300 year history, from historical documents to an embalmed cow's pancreas. Here she tells us about the fascinating items hiding in our archives.
When I tell people I am an archivist at GSK, they are usually shocked that the company has an archive. Then they assume that we are like archivists in dusty vaults that they have seen on TV. Does it surprise you that we do actually make it out into daylight?!
Our collections consist of records, artefacts, books and papers which are split between two sites in the UK and USA. I also regularly spend days in our head office in London. It's not all white gloves - I am the clumsiest person you will ever meet; as an archive volunteer I once unrolled a very long and wide paper scroll which promptly ripped in half!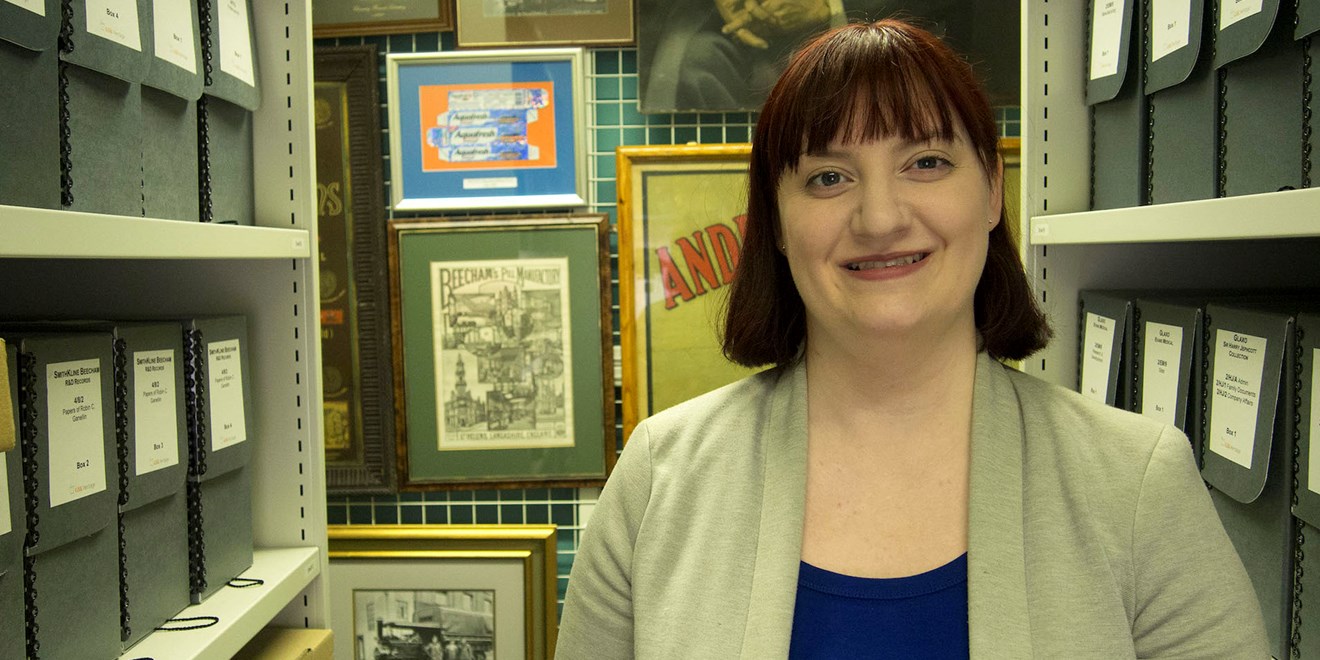 A typical day in the archives
My life at GSK began four years ago. I was initially brought in for a month to stocktake our collection, and I never left. I'm now a fully qualified archivist. When I am in the office I handle enquiries, research our collection and organise our digital images and videos into the same structure as the paper records.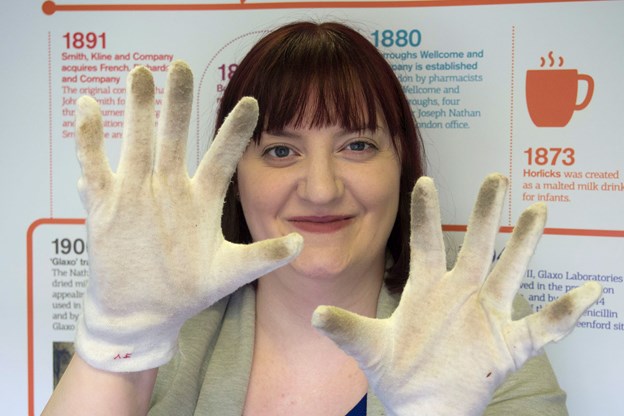 When I am in the archive I do deeper research for enquiries, whether it's checking records and making notes or scanning a photo for someone. I also do tours and talks about the company history, and show off some of our records and artefacts like an inhaler from the 1900s.
It's a real joy to look after such a wealth of historical records. Astonishingly, when you combine the amount of historical materials within our two bases it adds up to 370 metres, nearly the height of the Empire State Building.
The importance of preserving our company history
Our unique heritage collection tells the story of the company, the pharmaceutical industry, and medical research over several centuries, as well as the people and communities who worked in these areas. We are still involved in many areas of research featured within our collection. The information can help guide and inform us, as well as demonstrating our proven track record in those areas.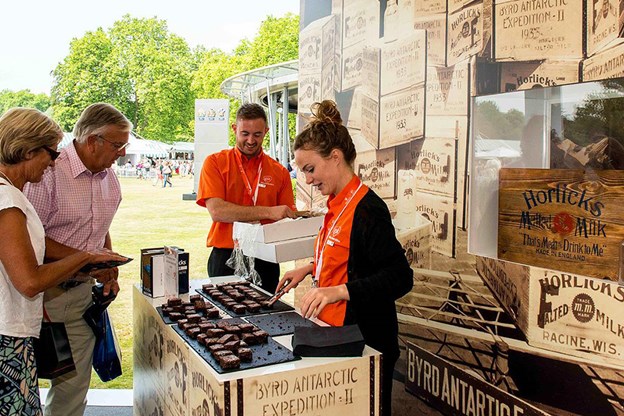 We share the collections at celebrations, community exhibitions and in publications. Our Horlicks products were displayed at the Buckingham Palace Coronation festival to show how we supported early polar expeditions. As a high-calorie food supplement, Horlicks was included in emergency packs for polar explorers. Mountaineer Richard Byrd even named the Horlicks Mountains on the Ross Ice Shelf in honour of our $30,000 sponsorship. The drink made its way to both the North and South Poles on expeditions.
As we continue to add to our archive, we add to our legacy. By maintaining our archives, GSK shows the importance we place on preserving and sharing our history.
My personal jewels of the collection
Finding a favourite item among the vast collection is tough. Top of my list is a collection of records owned by Sir Harry Jephcott. He retired as CEO and Chairman in 1956, but remained as Honorary President of Glaxo. During that time, he intended to write a short history of the company and assembled all the records he needed into one collection. Over the past 50 years this collection has been mislaid and jumbled; but I recently succeeded in rebuilding it.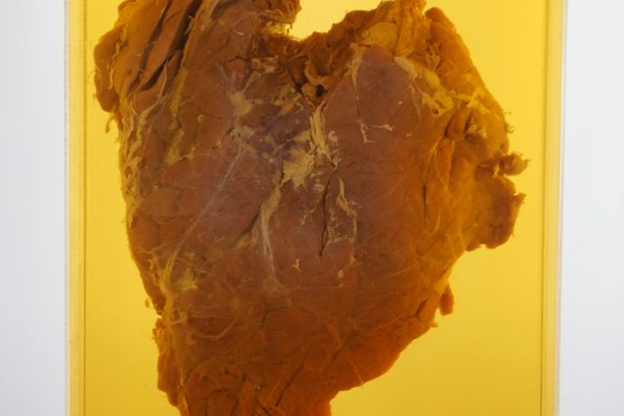 Another favourite is a giant preserved pancreas. Wellcome (one of GSK's legacy companies) were one of the first companies in the UK to produce insulin from beef pancreas. When one pancreas was the largest they'd ever seen - two or three times larger than usual - they decided to preserve it in formalin, a yellow liquid. It's hideous!
I often get visitors on the tour I run of the archive who say 'show me something weird', so I head straight for the pancreas.