Innovation
Ahead of disease
Innovation is at the heart of achieving our purpose: to unite science, technology and talent to get ahead of disease together
How our R&D approach helps us get
Ahead Together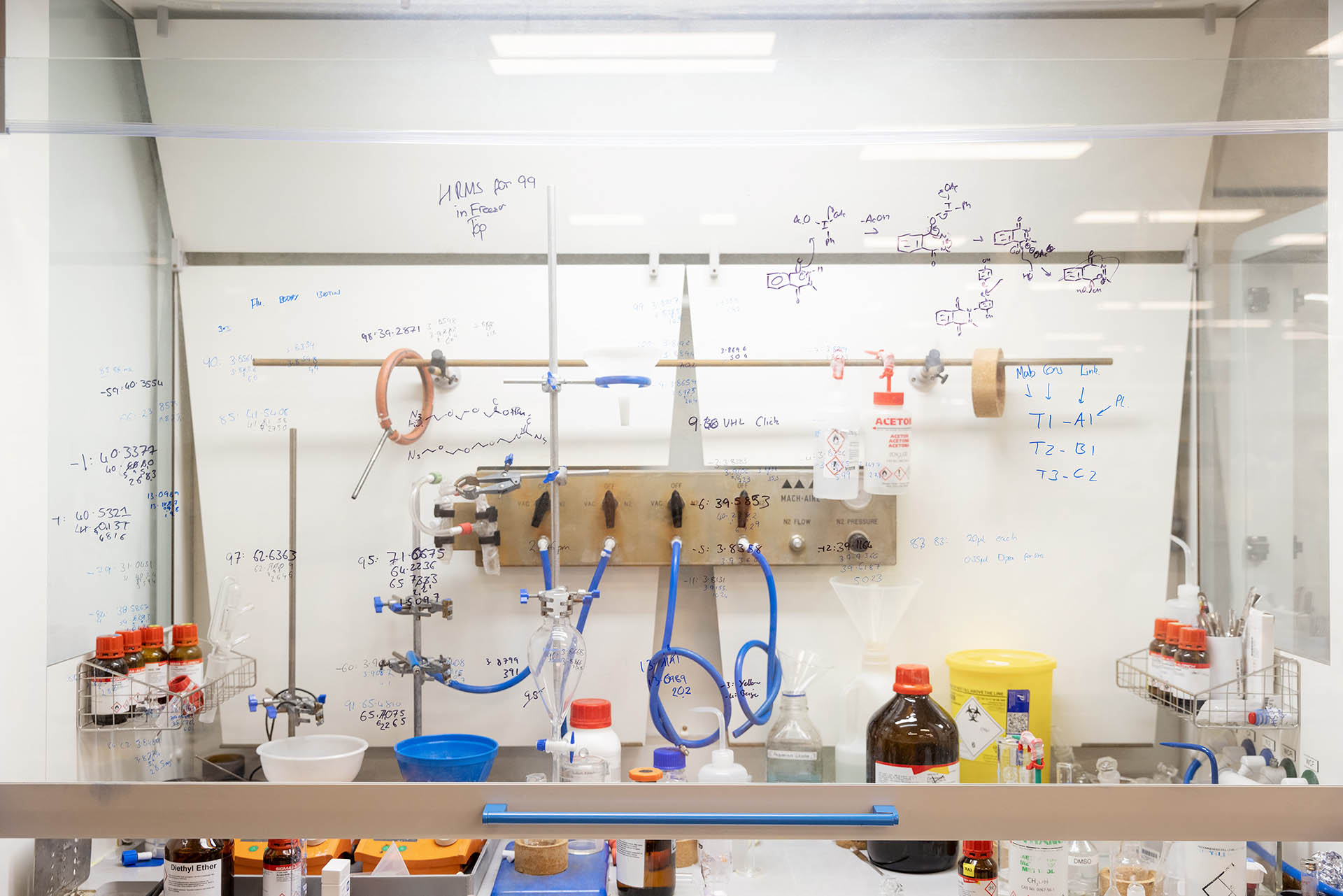 There's never been a time when science and technology have formed such a powerful union as they do now. We're able to identify drug discovery targets using genomics and AI/ML in a way that is unprecedented. We're also able to use more approaches than ever before to design new vaccines and medicines to address the root cause of disease.
We're combining the power of genetic and genomic insights into what causes disease, with the speed and scale of artificial intelligence and machine learning (AI/ML) to make better predictions about who a treatment might work for, and why.
We believe this powerful combination of data and technology holds the key to fundamentally transforming medical discovery for the better, improving R&D success rates and shaping how even the most challenging diseases, like neurological conditions and cancer, can be both prevented and treated.
Our R&D investment in 2021

£5.3bn

An outstanding R&D team of

15k
Our pipeline
As a global biopharma leader, we invest heavily in our industry-leading pipeline of potential vaccines and specialty medicines that help us to get ahead of disease together.
Assets
60+
potential vaccines and medicines
Focus
>70%
of these assets modulate the immune system
Phase III
2x
the number of assets in phase III clinical development during the last 5 years
Ahead Together through our strategic partnerships
Read more
We believe that strategic partnerships are critical to opening up new avenues of discovery and advancing the development of new potential vaccines and medicines. That's why we're constantly engaging in new and exciting collaborations to advance our understanding of what it takes to stay ahead of disease together.
In the past three years, we've doubled the number of partnerships we've signed and in 2021 alone we announced more than 20 partnerships and collaborations. These include a five-year collaboration with the University of Oxford which will focus on neurodegenerative diseases, a new partnership with King's College London to understand why some patients respond to cancer treatment, and a collaboration with consumer genetics and research company 23andMe which has yielded more than 40 novel research programmes, one of which is now in phase I for the treatment of cancer.
Therapeutic areas

​The four areas of human health we focus on to get ahead of disease are: infectious diseases, HIV, oncology and immunology. We remain open to opportunities outside these core areas where the science aligns with our strategic approach.