The proposed transaction will significantly strengthen our pharmaceutical business, accelerating the build of our pipeline and commercial capability in oncology.
Transformative potential from PARPs
Our strong belief is that PARP inhibitors are important medicines that have been under appreciated in terms of the impact they can have on cancer patients. PARP inhibitors have transformed the treatment of ovarian cancer and offer significant opportunities for use in the treatment of multiple cancer types.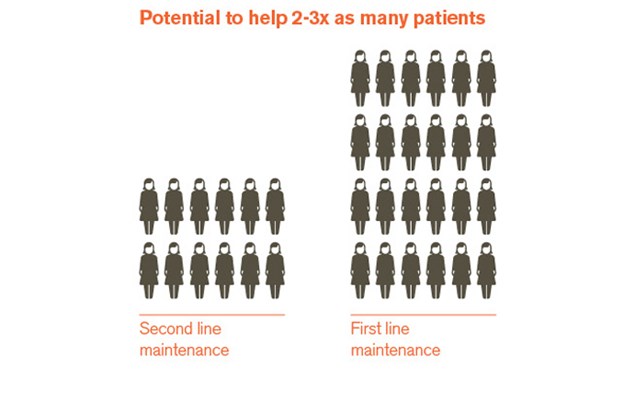 PARP inhibitors may slow the return or progress of cancer by preventing cancer cells from repairing damaged DNA in cells
PARP inhibitors have transformed the treatment of ovarian cancer, particularly those with genetic mutations such as BRCA
PARPs are currently used in second line maintenance therapy in ovarian cancer and show potential to help 2-3 times as many patients in a first line maintenance setting