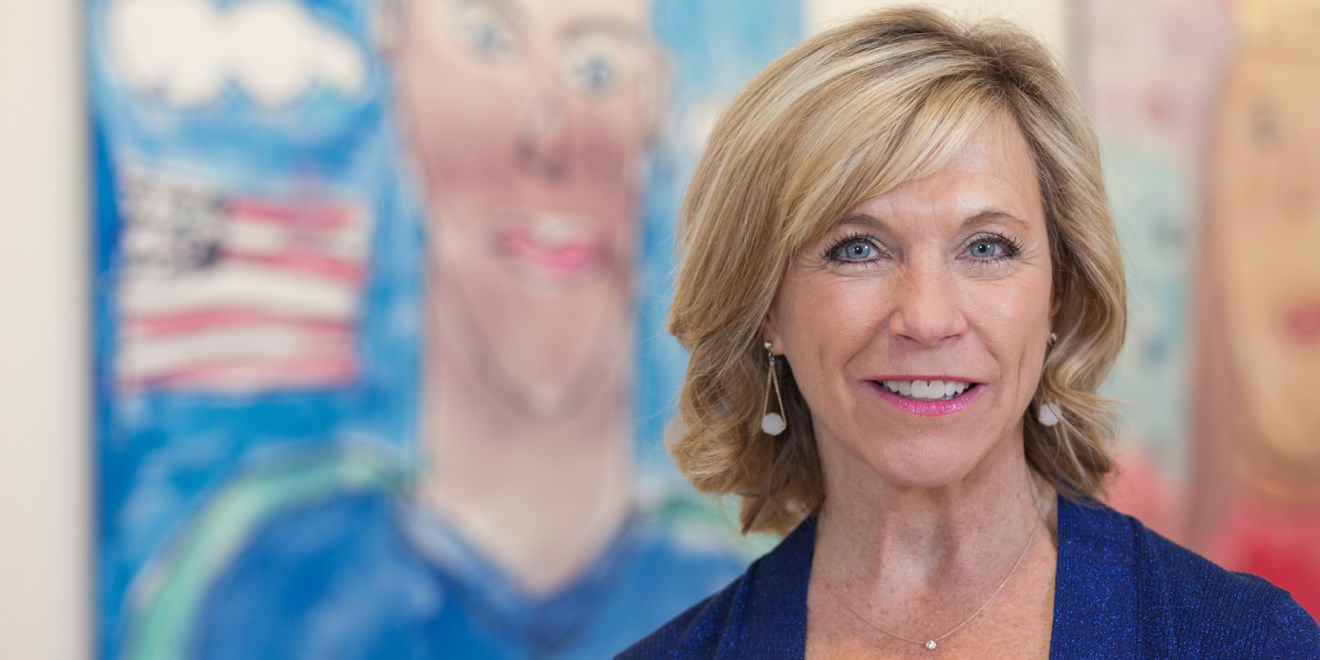 In Sweden we make a broad range of innovative prescription medicines and vaccines for acute and chronic diseases available for patients. GSK Sweden employs approximately 80 people from a variety of backgrounds, and our office is in Solna. We work with everything from clinical trials and medical collaboration to marketing, sales and various support functions - all to provide Swedish patients and society with needed new medicines and vaccines. We offer an equal and flexible workplace with a culture of care and integrity, where everyone can develop, feel good and thrive regardless of background.
Research and innovation
Innovation is fundamental to us. It helps improve people's health and creates true value. We reinvest a significant proportion of our profits in new research.
We are convinced that collaboration leads to great innovations. We collaborate with healthcare, academia, patient organisations, governments, NGOs and other stakeholders through joint projects, training and by sharing our knowledge.
In Sweden, we conduct clinical research and follow-up studies, known as real world evidence, to develop and evaluate our medicines. We are working to initiate even more research studies, as there is both a need and particularly good circumstances here.
Sustainability and global health
We use our scientific expertise, our partnerships, and our global reach to improve health globally. We contribute to the UN Sustainable Development Goals and Agenda 2030 with various concrete actions. Through our global partnership with Save the Children, we have helped more than three million children.
We have set ambitious, industry leading environmental targets and created solutions that contribute to reducing carbon emissions, plastic consumption, and water impact. GSK Sweden has been a pioneer in reducing the carbon footprint by switching from spray to dry powder in our asthma inhalers. We have also been able to inspire other countries to work towards recommendations that reduce the carbon footprint of asthma inhalers. In addition, we have used innovative solutions to reduce the use of plastic in inhalers and syringes as part of our environmental work.
Careers
We do everything we can to make working at GSK a rewarding experience and to ensure that all employees can be themselves and are supported to thrive and develop. Satisfied and motivated employees who can fulfil their potential are the key to our success. In addition to a wide range of benefits, all employees receive private health insurance, sports and wellbeing support, good parental leave conditions and extra days off, including a so-called Be You day, which each employee can spend as they wish, to bring joy and energy. Our Partnership for Prevention programme gives employees' families or near ones access to free preventive health care.
To find out how you can become part of GSK:
Visiting address
Postal address
Invoice address
Reporting an adverse event
If you want to report a side effect on any of our medicines or vaccines, you can contact us as follows:
Tel: 08-638 93 00 (ask to be connected to the Side Effects Unit)
In order to be able to handle your request, complaint or side effect report, it is required that GlaxoSmithKline AB and / or GlaxoSmithKline Consumer Healthcare AB register and handle the personal data that you have provided to us. This may include your name, last name, contact information, as well as any information that relates to your health and that you have provided to us. This personal data will only be processed for the purpose of handling your request, complaint or side effect report. Read more detailed information regarding the processing of your personal data.
Back to top
Medical information and questions about our medicines and vaccines
For medical questions about our medicines and vaccines, healthcare professionals can contact our medical information where specialists answer questions in Scandinavian and English. As a pharmaceutical company we cannot give medical advice to patients or dependants. Please contact your GP or local pharmacy.
Email: info.produkt@gsk.com (for HCPs only)
Tel: 08-638 93 00
Back to top
Media enquiries
Healthcare professionals and patient groups
Healthcare professionals
Healthcare professionals in Sweden can obtain information about products and therapy areas related to GSK by visiting GSKPro.
Collaboration with health professionals and health organisations
The European Federation of Pharmaceutical Industries and Associations (EFPIA), of which the Association of the Pharmaceutical Industry in Sweden (LIF) is a member, has been at the forefront of announcing all financial transfers to healthcare professionals since 2015.
From the beginning, GSK has had full transparency about all payments.
Back to top
Patient group funding