Responsibility
Responsible business
At GSK, we're guided by our purpose to unite science, technology and talent to get ahead of disease together. We deliver this purpose considering the social, environmental and governance impacts across everything we do, from the lab to the patient.
Our approach to being a responsible company
Read more
We know that we need to get ahead of disease in the right way. This means being conscious of how we do things and the impact we have on the world around us - however big or small - while we strive to maximise the impact of the products we provide. 
Central to our purpose is a defining measure of delivering health impact at scale. Our plan shows that we can positively impact the health of 2.5 billion people worldwide by the end of 2030. Acting as a responsible business by considering our social, environmental and governance therefore supports sustainable performance and long-term growth; builds trust with all our stakeholders; reduces risk to our operations and enables delivery of positive social impact.
Transcript
My headmaster wrote many times in my school report that I was going to be an underachiever. I struggled at school. You start reading things that are not necessarily there, so then it made understanding what you were reading quite tricky. When I was eleven, my mum took me to London to go and see a specialist. She was able to conclude that I was dyslexic. Mum and dad moved me to a new school. There I was able to do science, and that's really where I found my calling.
My name's Tim Miles and I'm a portfolio leader in Global Health at GSK.
It made me feel really empowered to communicate without utilising words. I could utilise structures and formulas in a way that I could communicate easily and effectively with people. After my PHD, I had the fantastic opportunity to join GSK, which is clearly my dream job. I work in the Global Health Medicine Research and Development Unit in Spain. My responsibility is to identify transformational medicines for patients, who live in lower income countries.
Science saved me, and now I'm trying to use science to help others.
Funnily enough I now see my dyslexia as a real advantage in the workplace because I'm able to think about problems slightly differently to others and as a leader, I now recognise that having neurodiversity in my team is really important.
So, one area where I think neurodiversity is important is our work to get ahead of Anti-microbial Resistance. AMR is a collection of infectious diseases that are becoming resistant to current treatments and what we are trying to do is find novel treatments that overcome this resistance.
If you don't have that diversity of thought, then you clearly get that herd thinking, moving through the group, and therefore to find those real new innovations becomes a significant barrier. Great ideas don't just come from one individual, it really comes from great outstanding teams.
You can really make a big impact on the world if you follow your dreams. As my grandma said to me when I was younger "walk tall with confidence" and those words have stayed true to me now, as it did then.
What we're doing to be responsible
Learn from GSK people about our work on social and  environmental impacts.
Our six areas of focus
We've identified six areas of responsible business that matter most to us: access; global health and health security; environment; diversity, equity and inclusion; ethical standards and product governance.
Latest news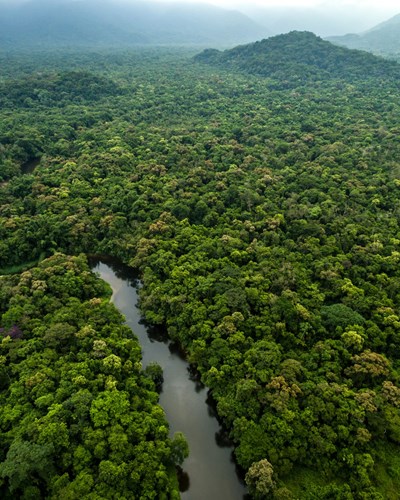 Read about our plan for contributing to a nature positive world. We are committed to a net zero, nature positive healthier planet, with ambitious goals set for 2030 and 2045.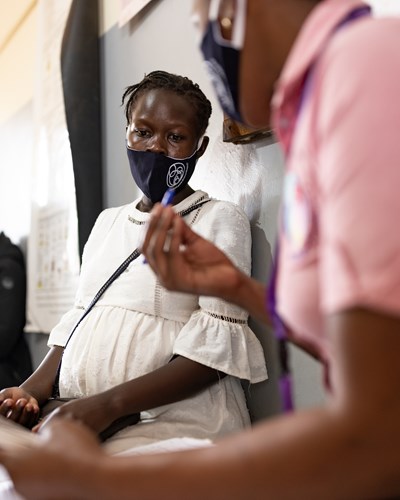 We've announced ambitious commitments, including £1bn investment over ten years to accelerate R&D into infectious diseases that disproportionately impact lower-income countries.

Find out how our Global health unit will focus on impact.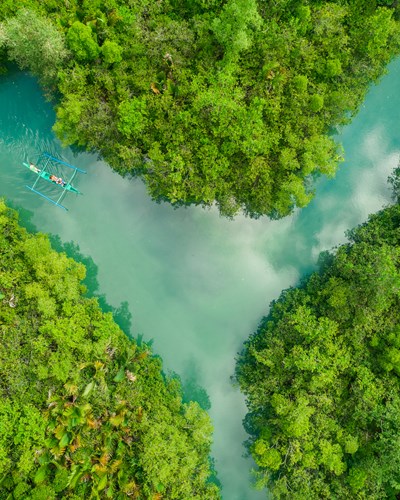 Read our Environmental Action Report 2022 and learn how we ensure that the solutions for climate change and nature loss are also drivers of human health.

We are determined to show what's possible through what we do and how we partner, and by using our voice to put health firmly at the centre of action on climate and nature.