GSK/Novartis transaction
On 02 March 2015, we announced the completion of our major three-part transaction with Novartis.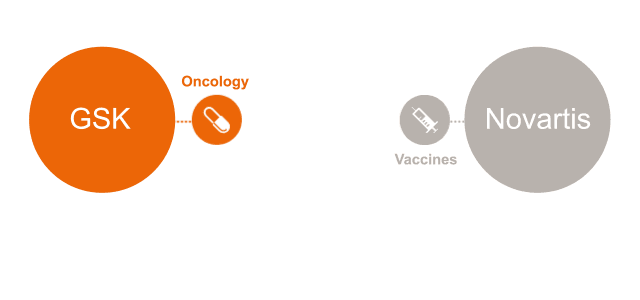 As a result, GSK has acquired Novartis's global Vaccines business (excluding influenza vaccines), created a new world-leading Consumer Healthcare joint venture with Novartis and divested our marketed Oncology business to Novartis.
Completion of this transaction represents a major step forward in the Group's strategy to create a stronger and more balanced set of businesses across Pharmaceuticals, Consumer Healthcare and Vaccines."
Previously published documents regarding the transaction are below: