Jacob, Tanzania Communication and Development Centre
Jacob is on the front line of the fight against malaria in Tanzania. As field operations manager for the Tanzania Communication and Development Centre (TCDC), he spends his time traveling the country and seeing first-hand how the project's multi-pronged approach to malaria education and prevention is helping to stamp out the disease.
Meet Jacob
Jacob from the Tanzania Communication Development Centre talks about the power of education to help fight malaria.
He has worked at TCDC for four years and is proud of the work that it does. This includes using radio and TV segments to promote malaria messaging and sending mobile cinemas and road shows into communities. TCDC also works with local NGOs and trains so-called "community change agents" who are volunteers that to go into their own communities to talk to groups, schools and teachers about how to protect against malaria.
Jacob knows that it is vital that TCDC's educational messages about malaria treatment and prevention reach all sections of society as using a net is only one part of the battle. It is crucial that communities also know they must clear away pools of stagnant water that can become mosquito breeding sites, for example. It is also vital that they trust the rapid diagnostic tests that detect malaria and complete full courses of treatment.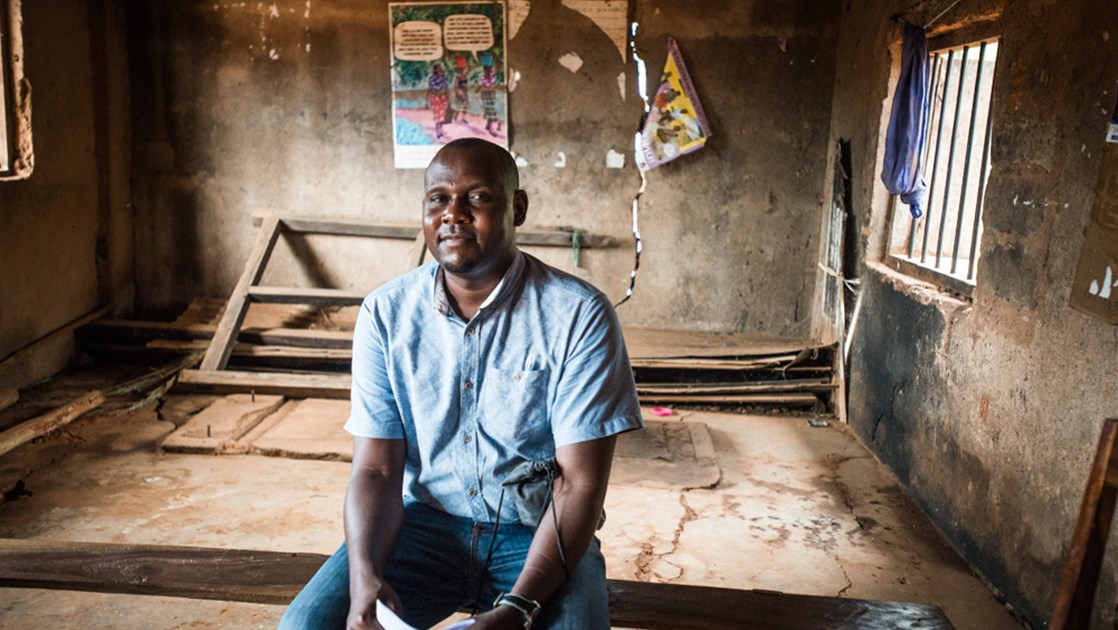 This funding will help us move more towards behaviour change
Jacob loves his job and says he has already seen some real progress. Country-wide, malaria has declined from 20% prevalence five years ago to 14% today. In Kigoma, western Tanzania, the area with the second-highest malaria rates in the country, prevalence is now 38% compared to 50% five years ago. Thanks to a Comic Relief/GSK partnership, TCDC is looking to take its malaria work to the next level. This will involve making sure that people are not just aware about how malaria spreads and seeking treatment, but taking the initiative to try and eradicate it in their local areas. He hopes that in the next five to 10 years he will see lasting behaviour change and believes that only by being truly engaged and working together will communities across Tanzania be able to reduce the number of children and adults getting sick each year – and eventually stamp malaria out entirely.