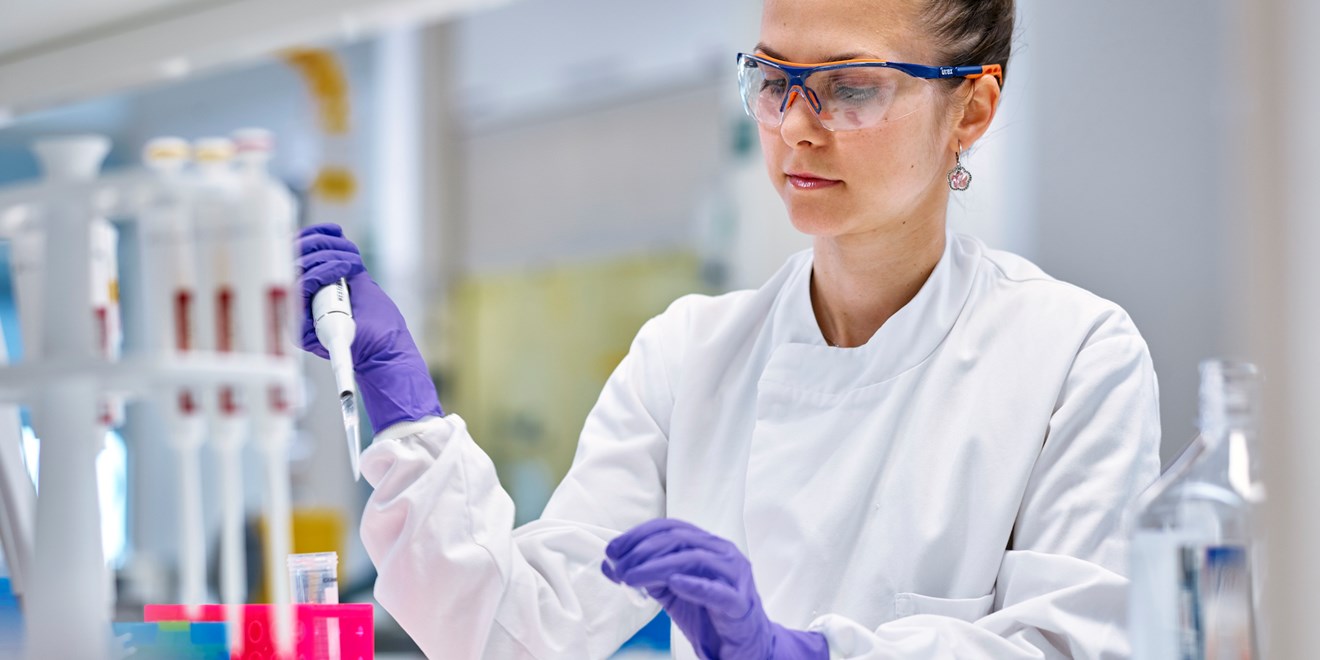 We have global businesses that discover, develop, and manufacture innovative medicines and vaccines. We are committed to widening access to our products, so more people can benefit, no matter where they live in the world or what they can afford to pay. 
At GSK, we believe that execution is key to delivering the pipeline and achieving our ambitions in four therapeutic areas: infectious diseases, HIV, respiratory/immunology, and oncology. As a global enterprise with activities in the UK and the US, we have a thriving team of scientists across development, manufacturing and clinical supply chain for our large, small molecule, cell and gene therapy medicines.
We are building a state-of-the-art, modality agnostic CMC organisation that develops the tools and processes needed to make medicines a reality, moving swiftly from idea to impact while bringing together a diversity of people and disciplines. Together with our therapy area partners, GSK's CMC organisation is developing, and manufacturing novel medicines to benefit patients around the globe.
Our culture supporting your future 
We can offer you a collaborative learning environment and the opportunity to develop your career and gain experience across drug discovery. If you share our priorities of innovation, performance and trust and are motivated to contribute towards bringing lifesaving drugs to patients, then we'd love to hear from you. We offer you the opportunity to: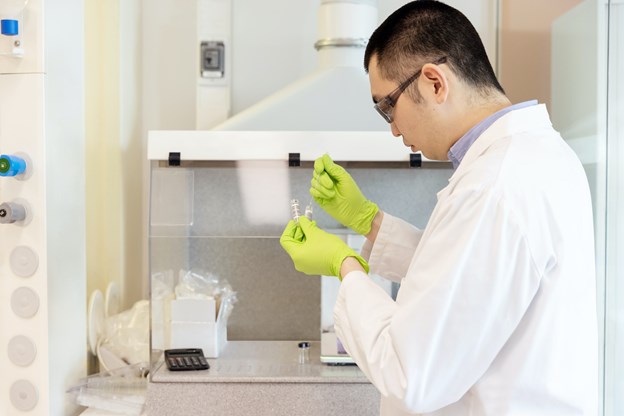 Play an important role in delivering our mission
Be an essential part of a diverse, global team
Work in an environment where you can realise your full potential
Achieve your career ambitions
Be proud of the difference you can make for patients world-wide
Be well rewarded in terms of professional development, pay and benefits
Find a career with purpose 
CMC - Discovery
Our Discovery teams work on discovering new medicines using state-of-the-art antibody discovery platforms and technologies such as automation and in-silico design, working closely with external and internal partners. We are growing our UK-based biopharm team which is focused on medicines discovery and have a variety of roles available. These new roles focus on using cutting edge technologies to bring medicines of the future faster to patients who need them.
Our team is based in Stevenage, our well-established UK R&D hub. We share the site with over 2000 GSK colleagues from diverse areas of research including specialists from disease areas and other platforms (chemistry, cell, and gene therapy), as well as several Biotech companies.
Back to top
CMC - Development 
GSK's Development teams are responsible for delivering all chemistry, manufacturing and controls (CMC) elements of pharmaceutical development, bringing together multiple disciplines under one umbrella and enabling GSK to move faster and deliver more than ever before. 
Our Drug Substance Development, Drug Product Development and Analytical Sciences teams are based across multiple sites in the UK including Stevenage and Ware as well as in the US, with two sites in Pennsylvania, Upper Merion and Upper Providence. Partial co-location with our clinical pilot plants and the commercial manufacturing new product launch (NPI) launch sites enable seamless technology transfer to the manufacturing facilities and provides exciting development opportunities for our scientists.
We are growing our development teams to deliver our portfolio of exciting large molecule, small molecule, cell and gene therapy medicines to patients around the world. We have opportunities available across CMC disciplines for junior scientists, experienced professionals, and leaders in medicine development.
Back to top
CMC - Strategic External Development (SED)
The Strategic External Development (SED) enterprise is a vertically integrated, empowered, innovative and agile CMC development organisation that harnesses exceptional relationships with trusted global partners to deliver an increased number of transformative medicines to patients.
This rapidly expanding team has bifocal end-to-end responsibility in small and large molecules and merges expertise from internal and external sources to accelerate the development and commercialisation of critical therapies.
We have an exceptional track record with recent commercial products ZEJULA® and JEMPERLI® being approved as well as working with VIR Biotechnologies to rapidly bring essential COVID-19 therapies to market. The SED enterprise is primarily based in Waltham, Massachusetts but is expanding its footprint in the Pennsylvania GSK sites in the US, Stevenage, UK and Jurong, Singapore. This evolving global footprint will enable enhanced sustainability as we access a network of preferred suppliers.
Back to top
CMC - Clinical Supply Chain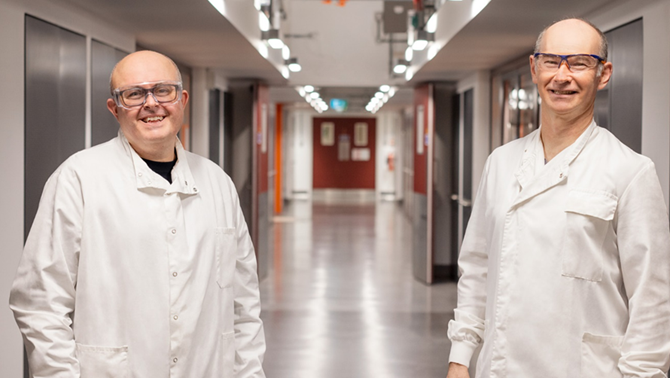 GSK's Clinical Supply Chain (CSC) Team is responsible for the supply of all medicines and vaccines into our clinical trials worldwide. The group comprises of a network of Pilot Plants where new medicines are manufactured; Packaging & Labelling facilities and Advanced Logistics; along with Supply Chain Management, Randomisation Technology (IRT) and Comparator sourcing as key capabilities; complemented by Digital, Data & Analytics (DDA) teams to ensure efficient and effective delivery into clinical trials. The team is also accountable for externalised Packaging, Labelling, Distribution and IRT management activities.
The group's mission is two-fold:
1) Ensuring the right medicine is available for the right patient andt the right time, while maintaining highest level of quality and patient safety.
2) Supporting the development of innovative new medicines and processes in our manufacturing facilities, working in partnership with the CMC Development organisation.
GSK has Pilot Plant manufacturing sites in Upper Providence and Upper Merion, PA as well as in Ware, UK, Parma, Italy and Jurong, Singapore. These pilot plants make clinical drug substance and drug product for innovative large molecule, small molecule and cell and gene therapy medicines. The Packaging and Labelling and logistics sites are based in Harlow, UK and Zebulon NC with the Supply Chain Management, IRT, Comparator and DDA teams principally based at the PA sites, Zebulon NC, Wavre & Rixensart in Belgium; and Ware & Stevenage UK.
In CSC we have opportunities for scientists, engineers, technologists, logisticians, and supply chain specialists, Interactive Response Technology (IRT) leads and digital & data science professionals.
Back to top
Explore open roles in Chemical Manufacturing and Controls (CMC) in Medicine Development and Supply (MDS)