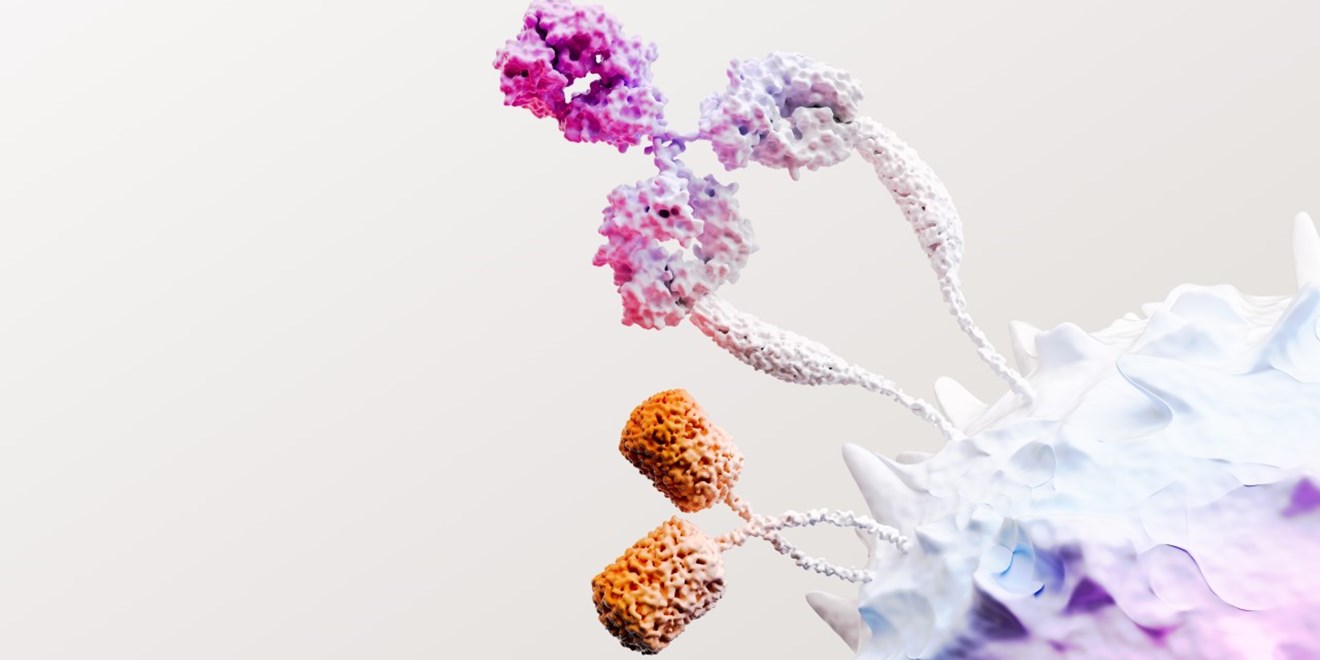 Our strategic approach to oncology research focuses on areas where we have the capabilities to make a difference:
Immuno-oncology to harness the body's immune system to fight cancer 
Synthetic lethality to combine two genetic mechanisms to destroy cancerous cells 
Tumour cell targeting to identify cancer cell-specific traits 
We have accelerated research areas including synthetic lethality and next generation immuno-oncology agents, drawing on our own expertise in human genetics and the science of the immune system, and that of our partners. 
Innovating together
Meet Laura: surviving cancer and helping others
10 June 2022
Our disease areas of focus
Blood cancers, gynaecologic cancers and other solid tumours
We are currently focusing our research on developing and delivering novel medicines for patients with multiple myeloma. Multiple myeloma is the third most common blood cancer worldwide – more than 175,000 people are diagnosed every year. Currently, there are limited treatment options for patients with multiple myeloma after they progress through several stages of disease. Thus, our goal is to offer more tools for patients across all lines of therapy.
Gynaecologic cancers are some of the most common cancers affecting women. In 2020, nearly 1.4 million women around the world were diagnosed with a gynaecologic cancer. We are focused on developing new medicines across a range of different modalities both as monotherapy and in combination for a variety of cancers, including ovarian and endometrial. We are investigating new treatment options for patients with advanced non-small cell lung cancer by combining our own therapies with standard care treatment, in the hope of discovering additional therapeutic options for patients with this challenging diagnosis.

We are also exploring the use of one of our therapies as an early-stage treatment for breast cancer, using personalised technology that may enable for earlier detection of tumour cells. This could lead to further personalised treatment, potentially slowing or stopping the cancer's progress, especially for women at higher risk of recurrence.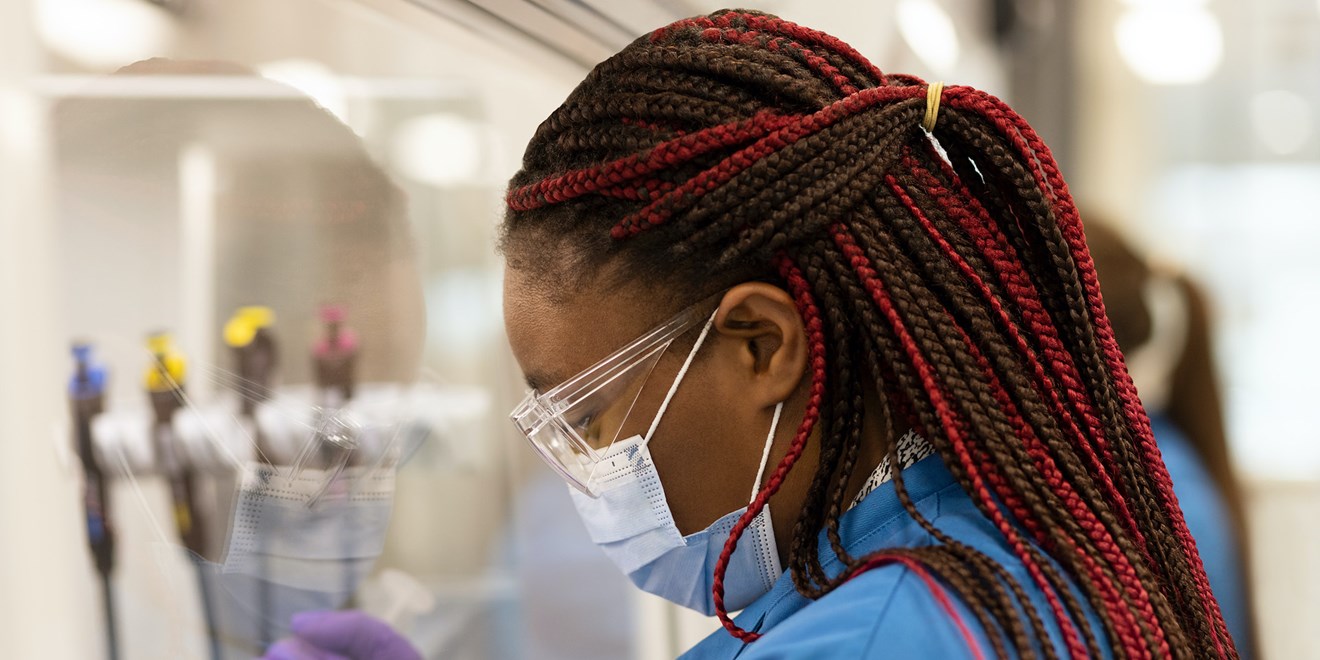 Behind the science
Tania Small, MD – our VP and Global Medical Oncology Franchise Head – discusses our approach to R&D, including the pursuit of innovative treatments for gynaelogic cancers.
Read the article about gynaecologic cancers
Exploring science and other collaborations
Across our R&D in oncology, we invest in new technologies and partnerships to push the boundaries of cancer research. One of the most important areas is immuno-oncology. Additionally, functional genomics helps us identify new treatment targets in synthetic lethality, an approach to cancer treatment that targets only genetic mutations in cancer cells, not healthy cells.  
Continuing advances in immuno-oncology 
Immuno-oncology is a fast-developing area. However, the search for new targets is important as currently less than 30% of patients respond to certain immuno-oncology treatments.

Through our work, we are aiming to help the immune system recognise and kill cancer cells more effectively. We're studying how combinations of different therapies can enhance anti-tumour activity utilising the CD226 axis that is expressed on the surface of T-cells and natural killer cells. Our collaborations with iTeos and Surface Oncology have allowed us to grow and develop our pipeline to potentially help more patients through immuno-oncology combination therapy.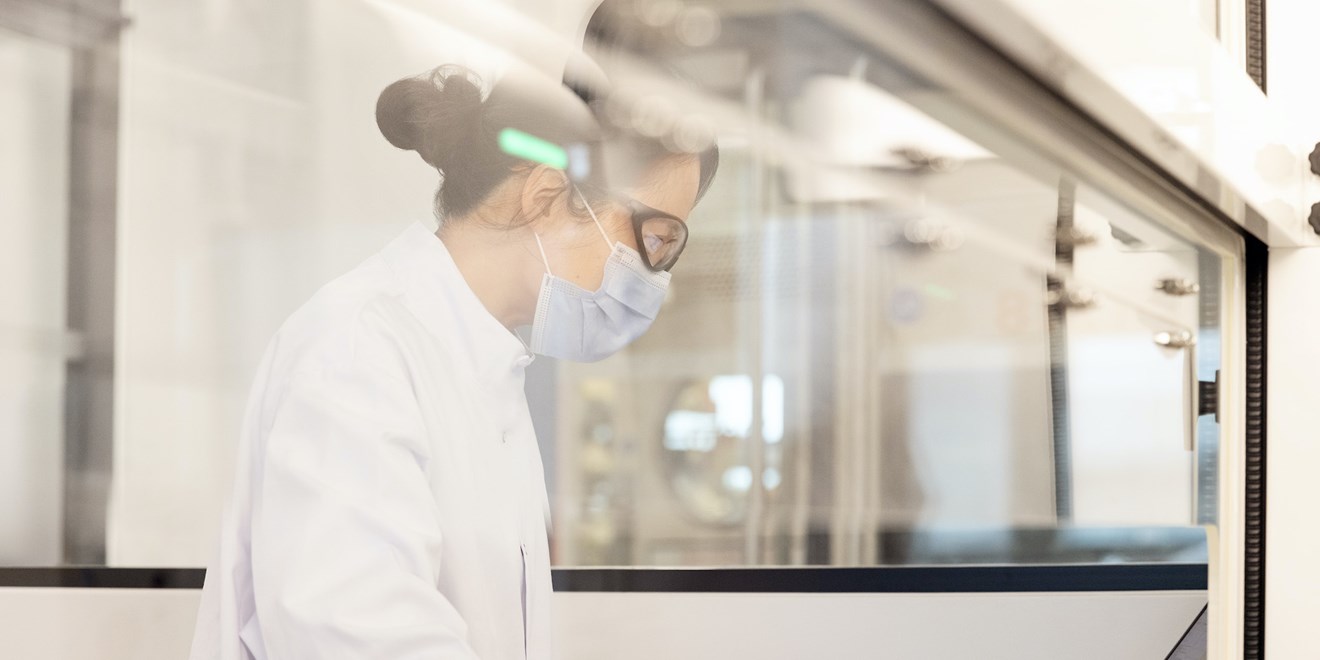 Exploring the potential of functional genomics in synthetic lethality 
Our work on functional genomics has identified more than 10 target research candidates in the field of synthetic lethality. Collaborating with IDEAYA Biosciences, an oncology-focused precision medicine company, we are also developing two new assets that we expect to move into the clinic over the coming year.