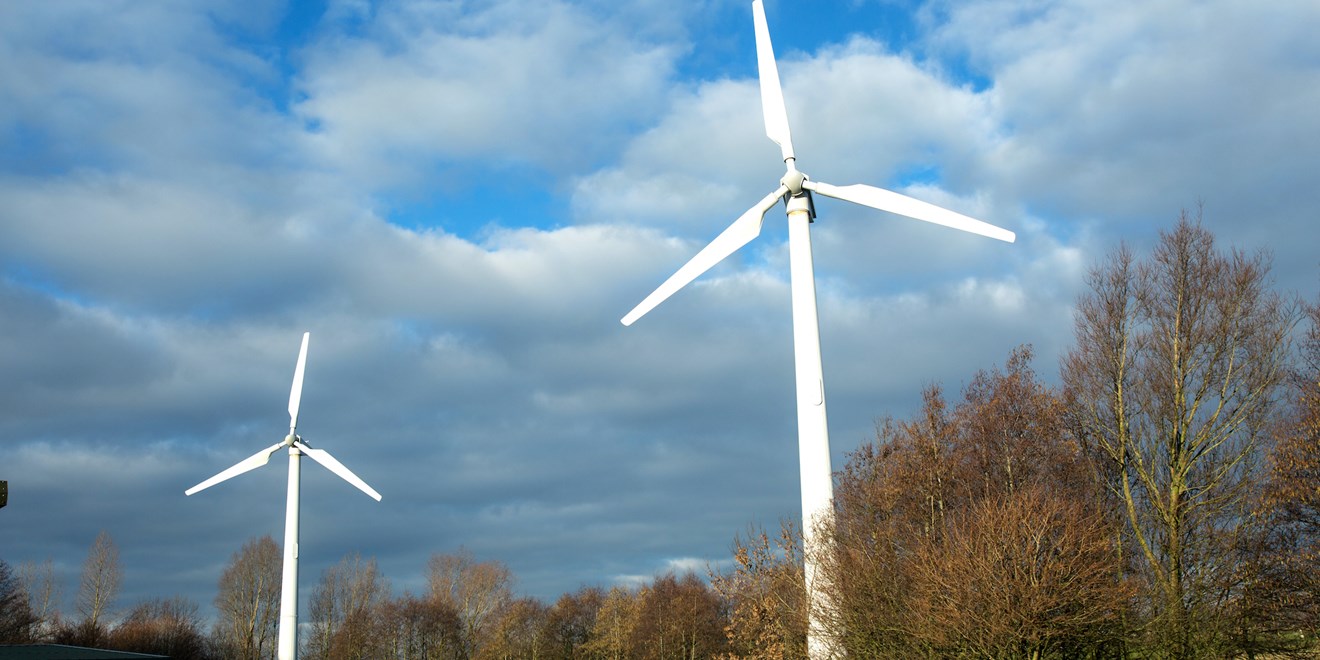 Our climate targets
To deliver our goal to have a net zero impact on climate, we have set the following targets:
100% imported renewable electricity by 2025 and 100% renewable electricity (imported and generated) by 2030 (Scope 2)
80% absolute reduction in greenhouse gas emissions1 from a 2020 baseline, across all scopes2 and investment in nature-based solutions for the remaining 20% of our footprint by 2030
Net zero greenhouse gas emissions across our full value chain by 2045: 90% absolute reduction in emissions from a 2020 baseline, across all scopes and all residual emissions neutralised.
The Science Based Target initiative (SBTi) has verified GSK's net zero target for 2045 in line with their Corporate Net-Zero Standard, the world's only framework for corporate net-zero target setting in line with climate science.
Notes: 
[1] Previously stated as net zero by 2030
[2] This is a new longer-term target, aligned to the SBTi Net-Zero Standard definition of net zero
OUR PATHWAY TO NET ZERO IMPACT ON CLIMATE
See the document below for more information on our projected pathway to net zero impact on climate, including our value chain carbon footprint, and our approach to offsets.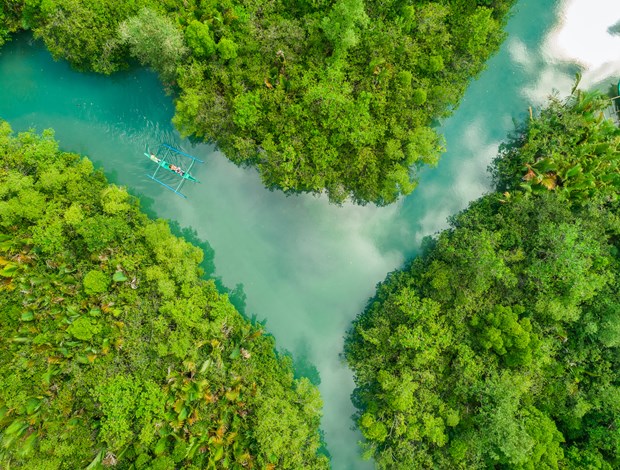 Operational emissions (Scope 1 and 2)
About 8% of our carbon footprint comes directly from our own operations. To reduce operational carbon emissions, we will continue to focus on key activities including investment in renewable electricity, electric vehicles and energy reductions.  
Renewable electricity
We are members of RE100 and have committed to sourcing 100% renewable electricity by 2025. We will increase renewable electricity through on-site generation, off-site power purchase agreements and certificates, including significant new investment in wind and solar energy generation at our manufacturing sites in Scotland.
As members of RE100 we are committing to using imported electricity generated by renewable, clean sources and avoiding electricity generated by fossil. This will not only reduce carbon emissions but also contribute to improving air quality and therefore respiratory health.
We are also collaborating with industry partners to investigate new clean technologies to replace use of natural gas for energy and heat production. We already have a biogas facility operating which use waste products on our site to convert to heat sources. 


Electric vehicles
We are a member of EV100 and are committed to transition our sales fleet to low-carbon vehicles and to install charging infrastructure at 100 sites by 2030. Increasing the use of electric vehicles reduces tailpipe emissions, which not only reduces our carbon emissions but has a positive impact on human health through reducing air pollution.
Energy reduction and eco-design
We continue to accelerate our successful energy reduction programme. This includes doing on-site energy analysis to identify opportunities to drive efficiencies, save energy and reduce costs. 
We apply the principles of eco-design and green chemistry when producing our medicines. This is to help us reduce or eliminate hazardous chemicals from the drug development and discovery process, and produce our medicines as efficiently as possible.
We research ways to replace hazardous or unsustainable chemicals with lower-impact alternatives, both internally and across our network of academic collaborations in green and sustainable chemistry. We have also published a number of specialist guides that help our scientists to understand the environmental impact of different solvents and reagents (chemicals used to produce our medicines) - and to encourage the use of lower-impact alternatives.



Value chain emissions (Scope 3)
About 92% of our carbon footprint is beyond our own operations and instead comes from our suppliers and in the patient use of our products. With this in mind, we will work across our full value chain to reduce carbon emissions, including building on our structured engagement programme with suppliers.   


Patient use
Patient use contributes approximately 55% of our total climate impact. This is because the current gas used in our metered-dose inhalers is a greenhouse gas. We've initiated an R&D programme to find an alternative, greener propellant for our rescue inhaler. Pre-clinical trials for this project have already begun, and if successful could reduce the environmental impact of our rescue inhalers by at least 90%.  
At the same time, we already have a range of low carbon dry powder inhalers where clinically appropriate for patients. Our latest generation of respiratory products are in a low carbon format, meaning they are without a propellant. An assessment by the Carbon Trust showed that the lifecycle carbon footprint of our dry powder inhalers is around 24 times lower than a propellant-based inhaler for one month's treatment. 
We are now going further with this portfolio and are working with partners, including the Carbon Trust, to develop carbon neutral inhalers in the UK. We achieved the UK certification through starting to deliver a product-specific carbon reduction plan, and then offsetting the remaining carbon that cannot currently be reduced by supporting a reforestation or carbon removal project in Ghana. 


Suppliers
Our Sustainable Procurement Programme requires our suppliers to take action on carbon, power, heat, transport, water, waste and the sustainable, deforestation-free sourcing of materials. This includes a requirement to disclose emissions, set carbon reduction targets aligned with 1.5oC, and switch to renewable power and heat.
As part of this programme, we actively support our suppliers with education and the adoption of new environmental sustainability measures. We continue to build capability across our procurement function to integrate sustainability, including through tender questions, contractual provisions and performance metrics.
Supply chain emissions are a shared challenge across our industry sector and we are collaborating to find shared solutions. For example, we participate in the Manufacture 2030 initiative with our industry peers, which encourages our suppliers to measure, manage and reduce their emissions. Suppliers registered on this platform account for almost three-quarters of our emissions from purchased goods. With Manufacture 2030, we co-developed the Activate programme, along with four other founding companies, to help active pharmaceutical ingredients (API) suppliers gain access to green funding and practical support to accelerate decarbonisation initiatives.
We are also working with our peers through the Energize programme to encourage the use of renewable energy throughout the pharmaceutical sector's supply chain.
We are part of the Sustainable Markets Initiative Health Systems Task Force, made of up CEOs from seven global healthcare companies. The Task Force has announced joint action on near-term emissions reduction targets and accelerating the delivery of net zero healthcare systems by addressing emissions across supply chains, patient care pathways and clinical trials.
Logistics
Logistics accounts for 3% of our indirect emissions. We are continuing to transition from transporting our products from airfreight to sea freight wherever possible. This means both lower distribution costs and a smaller footprint.  


Carbon credits
Whilst we are focused on emissions reductions to meet our carbon targets, at the same time, we are investing in high quality nature protection and restoration projects that support our net-zero and nature positive goals, and deliver co-benefits to human health.
We plan to secure carbon credits for the 20% emissions we estimate to have as residual in 2030, and for a maximum of 10% residual emissions by 2045.
We understand the scepticism around the quality of some of the existing carbon credits in the Voluntary Carbon Market (VCM). That's why we aim to ensure our credits are of the highest quality. We partner with expert developers and NGOs to invest in early-stage projects for the long term and ensure the design is inclusive of nature and health co-benefits.
For more information on our approach to offsets, see our pathway to net zero impact on climate (PDF 139KB).