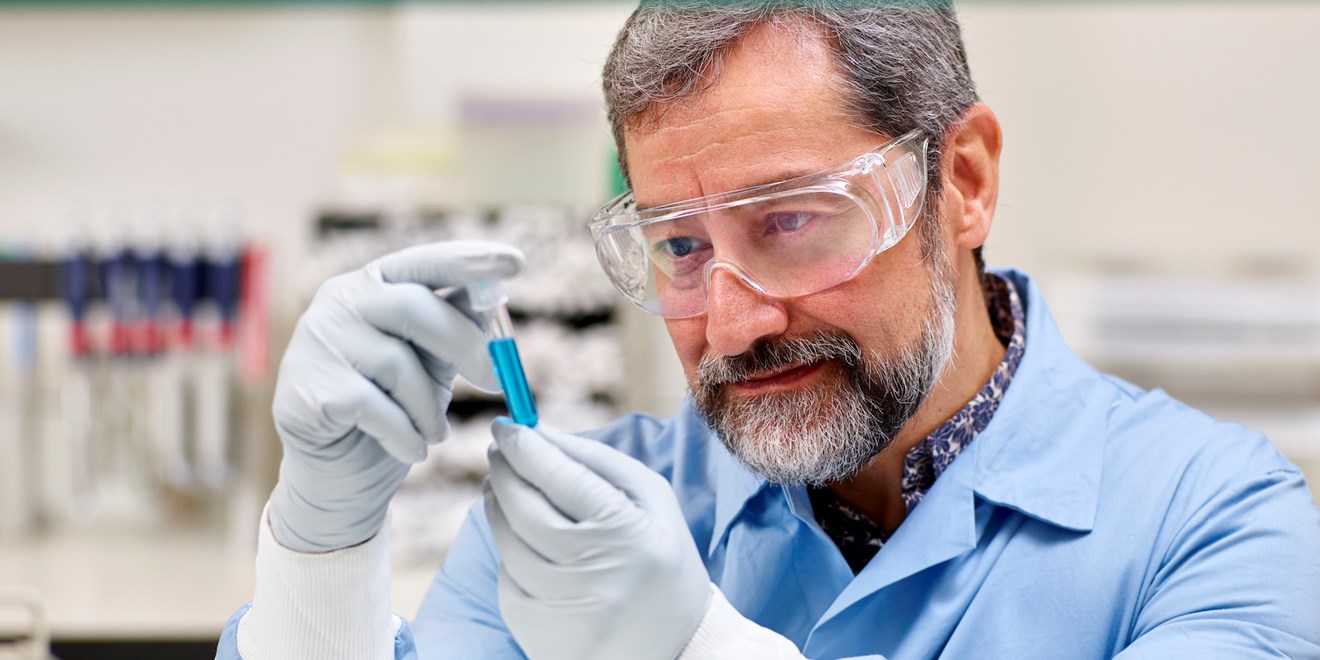 We have a unique and important role to play in improving health for patients around the world and helping the world prepare for future health security challenges. Actions on these will support growth, build trust with our stakeholders, help us attract and retain outstanding people, reduce risk and enable delivery of positive social impact.
Hundreds of millions of people around the world live with unmet health needs. Using our science, our partnerships, and the knowledge we've gained from addressing the world's biggest health challenges, we want to help change this.
Our commitment to improving our global health impact through R&D for infectious diseases and access to medicines and vaccines has been recognised in the Access to Medicine Index, where we have ranked number one in all eight waves since its inception.
Our ambition is contingent on reaching people all around the globe with the products they need to thrive and prosper, and by helping the global community to better prepare for emerging health security threats and challenges.
How we're getting Ahead Together on global health
Our global health unit is a dedicated, non-commercial group with a ring-fenced budget where success is measured by health impact, not financial return. Our focus is getting ahead of high-burden infectious diseases which disproportionately impact the world's most vulnerable populations. Ending the epidemics of tuberculosis, malaria, HIV, AIDS and other overlooked communicable diseases such as rotavirus, shigellosis, and non-typhoidal salmonella not only improves health outcomes, it also reduces inequality. We do this by combining our world-leading global health R&D pipeline and our proven track record of delivering transformative medicines and vaccines specifically targeting priority neglected diseases, which includes the world's first approved vaccine against a parasite.
To ensure our innovations reach the people who need them, we work with partners such as the WHO, Gavi, the Vaccine Alliance, CEPI, the European Commission, the Bill & Melinda Gates Foundation, the Wellcome Trust and Save the Children. These partnerships help us to expand sustainable access and strengthen healthcare systems. Most importantly, we work with local partners so that what we do is driven by local needs and guided by local knowledge.
Preparing for future health challenges
We are using our scientific know-how and partnerships to help the world better prepare for future health challenges, such as disease outbreaks with pandemic potential and antimicrobial resistance (AMR).
Without action on AMR 10 million people could die from drug-resistant infections every year by 2050. That's why we have more than 30 R&D projects across medicines and vaccines that are relevant to AMR, ranging from early- to late-stage development. 13 of these projects target pathogens deemed 'critical' or 'urgent' by the WHO and the US Centers for Disease Control and Prevention. We're also working with governments, NGOs and other stakeholders to bolster future pandemic responses, strengthen efforts to get ahead of AMR and build more resilient healthcare systems able to cope with health security challenges.