Environment
Protecting and restoring the planet's health to protect and improve people's health
Increasing scientific evidence demonstrates that climate change and nature loss are impacting the world and human health in many ways, including extreme heat contributing to deaths from diseases, increased spread of infectious diseases and air pollution exacerbating respiratory diseases.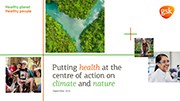 Putting health at the centre of action on climate and nature
We have identified six key areas of action where businesses can start making a big difference right away, helping to mitigate climate change and nature loss and, crucially, protecting human health.
The Lancet Commission on Health and Climate Change stated that "addressing climate change is the greatest public health opportunity for the century".
As a science-based healthcare company, addressing our environmental impact is fundamental to our purpose, so that together with our partners, we can help protect and restore the planet's health, in order to protect and improve people's health.
In November 2020, we announced ambitious new environmental sustainability goals in both climate and nature, aiming to have a:
Net zero impact on climate by 2030
Net positive impact on nature by 2030
We have long been committed to reducing our environmental impact and we were one of the first pharmaceutical companies to set ambitious environment targets in 2010. Since then, across our operations, we have reduced carbon emissions by 34%, waste to landfill by 78% and total water use by 31% (2019 figures).
We've made great progress, but given the scale and urgency of the challenge, and the impact on health, we want to go further, faster.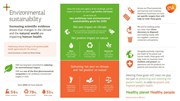 Our environmental sustainability goals
Find out more about our environmental sustainability goals in climate and nature and how we will work to achieve them over the next decade.
Hear from our CEO on environmental sustainability
Our CEO, Emma Walmsley, talks about our new environmental sustainability goals in climate and nature. She explains why as a healthcare company it is important that we play our part in protecting and restoring the planet's health to protect and improve people's health.
Delivering our new environmental sustainability goals
The new goals represent a significant new level of ambition and form part of our Trust priority and ESG approach, which support our aim to create long-term value for shareholders and meet the needs of society.  
Over the next decade, we will invest in measures to reduce our environmental impact and in restoration projects to balance the remaining impact that we cannot reduce and aim to put back into nature more than we take out.
In order to achieve these goals, we have set a number of specific targets across our direct operations, supply chains and portfolio. We intend to achieve most of these targets by 2030, but where we can accelerate timelines we have committed to an earlier date.
Meeting these new goals will require working across our value chain – from discovery to disposal - and we will work closely with our suppliers, customers, consumers, patients, and external experts, and we are grateful for their support.
Delivering these goals is not just important for planetary and human health, but also for our business. Regulatory approvals will increasingly require environmental impact assessments, we will improve our green credentials for tenders, make our supply chain more resilient, and we know that environmental sustainability is an issue that really matters to employees and external stakeholders.
Our new environmental sustainability targets
Climate action
Net zero impact on climate by 2030
Biopharma
Net zero emissions across all operations by 2030 (scope 1 and 2)
100% renewable electricity by 2025 (scope 2)
Net zero emissions across our full value chain by 2030 (scope 3)
Consumer Healthcare
Reduce our net Scope 1 & 2 carbon emissions by 100% by 2030

100% renewable electricity in our own operations by 2025

100% renewable energy in our own operations by 2030

Reduce our Scope 3 carbon emissions from source to sale by 42% by 2030 versus our 2020 baseline
Nature action
Positive impact on nature by 2030
Biopharma
100% sites to achieve good water stewardship by 2025 and reduce overall water use by 20% by 2030
Water neutral in operations and key suppliers in water stressed regions by 2030
Zero impact active pharmaceutical ingredient levels(1) for all sites and key suppliers by 2030
Zero operational waste, including eliminating single use plastics(2), by 2030
25% environmental impact reduction for our products and packaging by 2030
10% waste reduction from supply chain by 2030
Positive impact on biodiversity at all sites(3) by 2030
100% of agricultural, forestry and marine derived materials sustainably sourced and deforestation free by 2030 (4)
Consumer Healthcare
All manufacturing sites to achieve good Water Stewardship by 2025 with sites in water-stressed Water Neutral by 2030
All manufacturing sites to achieve TRUE Certification by 2030
Reduce our use of virgin petroleum-based plastic by 1/3rd by 2030, with a 10% reduction by 2025 (versus our 2020 baseline)
Develop solutions for all product packaging to be recycle-ready by 2025, a key milestone towards making all our packaging recyclable or reusable by 2030(5)
All our agricultural, forest and marine-derived materials to be sustainably sourced and deforestation free by 2030(6)
We will ensure the ingredients used in our formulations maintain a strong trust profile
1 Below the predicted no-effect level 
2 Where regulatory obligations allow, and excluding plastics which are critical to product discovery and development and health & safety
3 GSK-owned sites 
4 Target updated in December 2021 to reflect priority materials
5 where safety, quality and regulations permit
6 Scope includes GSK's globally managed spend which is agricultural, forestry and marine derived. Globally managed spend covers the majority of our internal spend and expands across some of our third party manufacturing network
The new goals apply principally to GSK's Biopharma business and portfolio. Our Consumer Healthcare business will also contribute towards these goals through delivery of its own targets, whilst it is part of GSK.
We will report progress against these underlying targets and two goals on an annual basis, disclosed as part of our Annual Report and ESG Performance Report (PDF-911KB) from 2021. In our 2020 report, we reported against our 2018 targets for a final time.
Delivering on our targets – climate and nature action working together
We will deliver our new environmental targets by taking action on priority impact areas and working with key external partners including suppliers and customers. Our climate and nature goals are interconnected and mutually reinforcing, and we will seek to strengthen those links and benefits wherever possible.
To achieve our net zero goal on climate we will reduce emissions as far as possible, as well as investing in nature-based carbon removal projects linked to biodiversity improvements, which serve to remove carbon and are also nature positive. Examples include tree planting to restore previously forested areas and restoration of mangroves in coastal areas, that store carbon and boost healthy ecosystems.
Progress on many of our nature targets will also reduce our carbon emissions, for example reducing the amount of product packaging will also reduce carbon emissions in manufacturing, logistics and transport. For more on our nature progress, see water, waste and environmental stewardship.
Net zero impact on climate
The Science Based Targets Initiative has accredited that our new carbon targets align to a 1.5° pathway – in line with the most ambitious goal of the Paris Agreement. We have also joined RE100 and EV100 making a commitment to use 100% renewable electricity and transition 100% of our sales fleet to low emission vehicles.
Our climate strategy covers the full value chain of emissions reductions across our own operations, our supplier base and emissions from patient use of our products. This is in line with the Science Based Target Initiative carbon reduction pathway. Across our Biopharma and Consumer Healthcare businesses, the proportion of carbon we anticipate off-setting is less than 20% overall of total emissions. Read more about our climate approach here.
The Environmental Sustainability Supplier awards
We recognise the key role our suppliers play in helping us achieve our sustainability goals. Every year we run the Environmental Sustainability Supplier awards to recognise our suppliers' contribution to environmental sustainability. The 2021 winners were Zuellig Pharma, Sai Life Sciences and Givaudan. For more detail, see the case studies below:
Net positive impact on nature
Measuring and accounting for how companies impact the natural world is an emerging field. We are collaborating with partners to understand how best to measure our nature impacts and meet industry standards, for example working with the World Business Council of Sustainable Development and the UN Environment Programme to contribute to the Science Based Targets Network for nature.
We will align to the Science Based Targets Network approach to measure our impact on nature and will seek to accredit our target when the methodology is finalised.
As thinking and standardisation matures in this field, we are open to the possibility of setting new targets to ensure we meet our goal of being net positive on nature by 2030.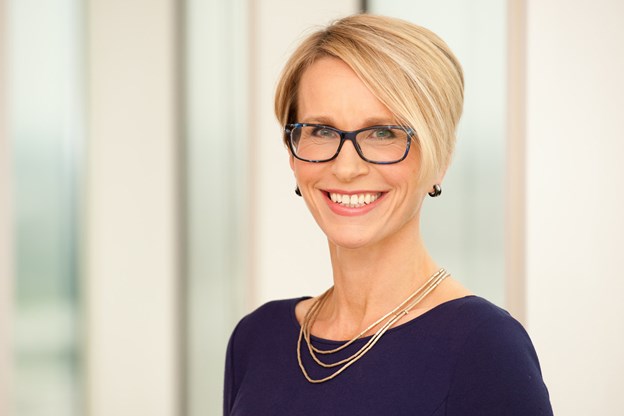 "As a global healthcare company, we want to play our full part in protecting and restoring the planet's health, in order to protect and improve people's health. Improving the environmental sustainability of our business also makes us more resilient, protecting our operations, so we can deliver the products that patients and consumers rely on."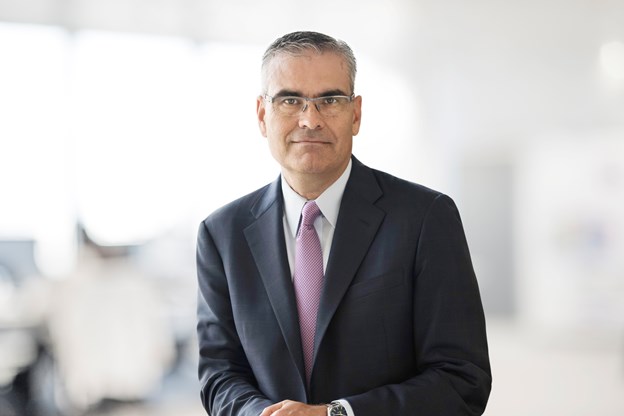 "Environmental sustainability is critical to Consumer Healthcare. It's particularly important to our people, customers and consumers, which is why we will be taking bold steps for our business on climate and nature, like generating our own renewable power and using more recyclable and reusable product packaging. Post separation, the new Consumer Health company will be a world-leading business and our new targets reflect this, representing a significant new level of ambition to drive positive environmental change and help improve everyday health."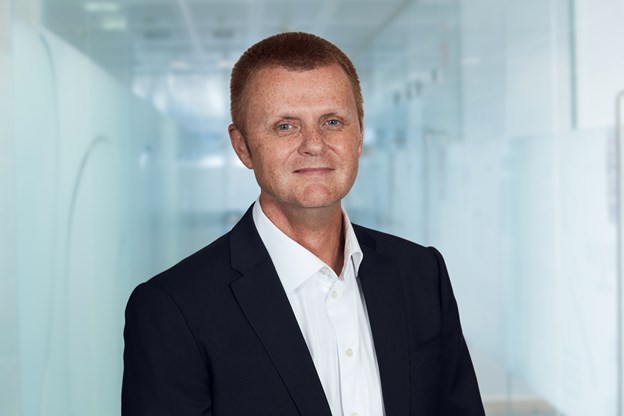 "GSK has a strong track record in environmental sustainability, and we are delighted to be setting these new targets which represent a significant new level of ambition. We know that we cannot deliver these goals by ourselves and look forward to working across our value chain 'from discovery to disposal', including mobilising our manufacturing supply chain to deliver real reductions in carbon, water and materials use."