Our step-change in growth
Expected sales growth of more than 5%* and adjusted operating profit growth of more than 10%* on a compound basis 2021-26

R&D focused on the science of the immune system, human genetics and advanced technologies

Positively impacting the health of more than 2.5 billion people over ten years

Leading ESG performance to be maintained
     *View our cautionary statement regarding forward-looking statements
Business model

We improve the health of hundreds of millions of people around the world by discovering, developing and manufacturing innovative vaccines, specialty and general medicines at scale.
We invest in outstanding people
Central to our success are our people. We also collaborate with world-leading experts and form strategic partnerships to complement our existing capabilities.
The value we create: now and in the future


The greatest contribution we make is to improve the health of people around the world. In 2021 that included delivering over 767 million vaccines* and 1.7 billion medicines.
Looking ahead, GSK has a clear ambition to positively impact the health of more than 2.5 billion people over the next ten years.
We also create value for shareholders by investing in our business to provide shareholder returns, and in 2021 we paid a dividend of 80 pence per share.
We have made new commitments to growth and a step-change in performance and delivery over the next five years.
*including AS03 adjuvant sales

In recent years, we have transformed GSK to improve performance, strengthen capabilities and prepare for a new future. We have done this by prioritising Innovation, Performance and Trust across the entire company – driving a multi-year programme to improve R&D productivity, commercial execution, group structure and capital allocation.


Innovation
Performance
Trust
Innovation is critical to how we improve health and create financial value. In 2021, our total R&D expenditure was £5.3 billion, up by 3.5% AER on 2020. We continue to believe the rapid convergence of science and technology in biopharmaceuticals provides significant opportunity, which is why our R&D will continue to focus on the science of the immune system, human genetics and use of advanced technologies.
Performance is delivered by investing effectively in our business and our people and executing competitively. Over the next five years, with 2021 as a base year, we expect GSK to deliver highly attractive growth - with sales and adjusted operating profit of more than 5% and more than 10% respectively on a compound basis.
Trust underpins everything we do. We remain deeply committed to addressing the issues that matter for the sustainability of our company, including pricing and access, global health, the environment, and inclusion and diversity, working with integrity and care.


 
£34.1bn Group turnover stable at AER, +5% CER

Pharmaceuticals £17.7 billion +4% AER, +10% CER; new and specialty medicines £10 billion +20% AER, +26% CER

Vaccines £6.8 billion -3% AER, +2% CER

COVID-19 solutions sales £1.4 billion

Cost discipline supports delivery of adjusted EPS growth:

Total EPS 87.6p -24% AER, -13% CER

Adjusted EPS 113.2p -2% AER, +9% CER; contribution to growth from COVID-19 solutions +8% AER, +9% CER

Total operating profit £6.2 billion -20% AER, -9% CER

Adjusted operating profit £8.8 billion -1% AER, +9% CER

Dividend of 80p
Continued momentum in R&D delivery and strengthening of pipeline:
Three major product approvals; 8 phase III starts; 22 vaccines and medicines in pivotal trials

Strong pipeline of 21 vaccines and 43 medicines, many of which offer potential best or first-in-class opportunities for patients

20+ deals executed securing access to novel clinical programmes including in immuno-oncology, immuno-neurology and flu, plus technologies that expand our capabilities in human genetics and artificial intelligence/machine learning (AI/ML)
Leading ESG performance:
1st in the pharmaceutical industry for Dow Jones Sustainability Index

1st in the Access to Medicine Index

Gold recognition in S&P's Sustainability Yearbook
Our long-term priorities
We prioritise Innovation, Performance and Trust to be ambitious for patients, shareholders and our people.
Innovation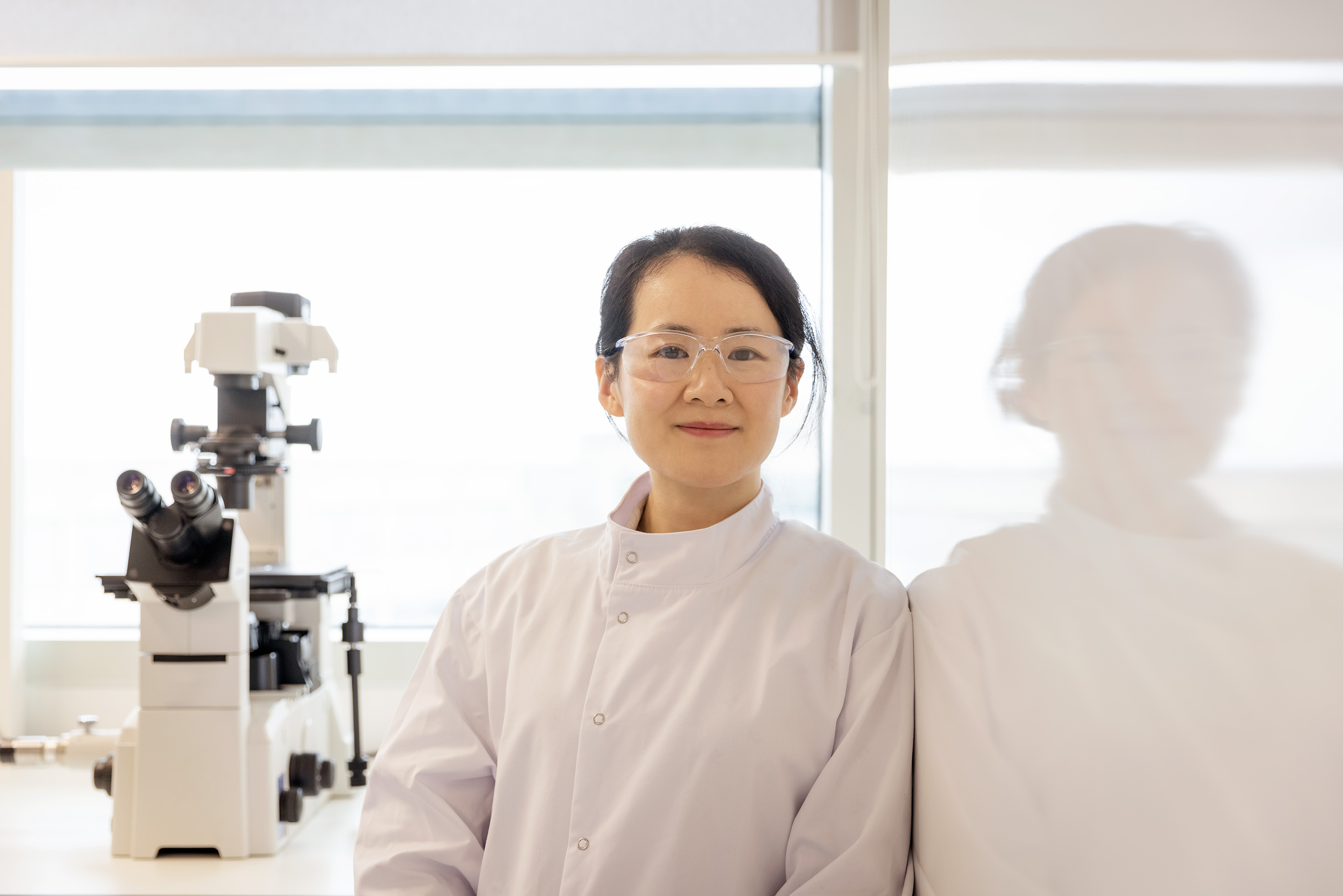 We're uniting science, technology and talent to make a difference in more people's lives. We don't just want to find new, better medicines and vaccines. We're working to get better at finding them in ways that are faster, more effective, and more predictable. This is reflected in the continued success of our R&D pipeline, which saw significant progress in 2021. Strategic partnerships are critical to opening up new avenues of discovery. We have important collaborations, including with the University of Oxford on neurodegenerative diseases, Kings College London on cancer treatment and 23andMe on genetics and genomics.
Major approvals since 2017

13

Potential new vaccines and medicines in Phase 3 and registration since 2017

23

Vaccines and medicines in our pipeline

60+
Performance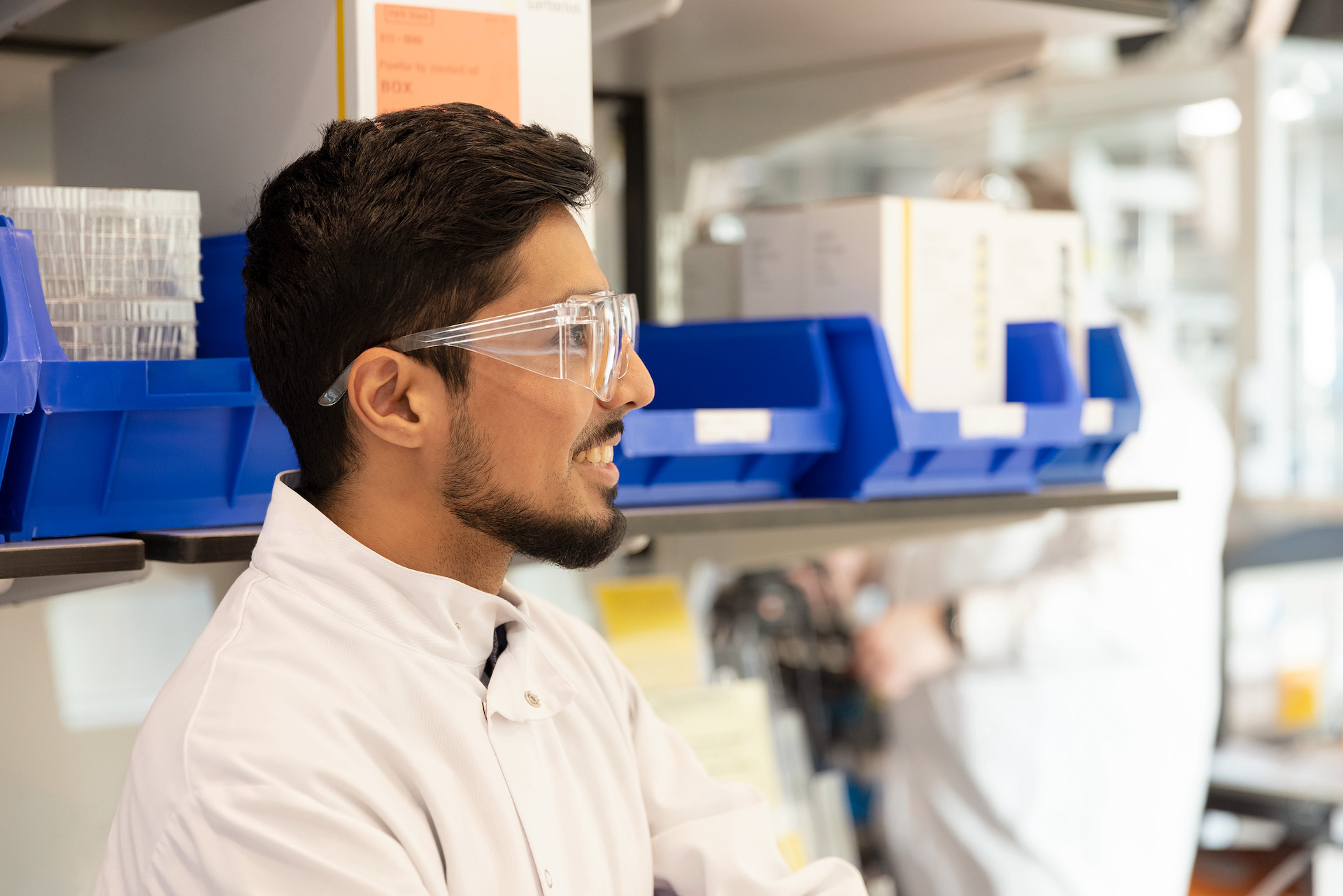 We're confident in our future. Our bold ambitions for patients are reflected in new commitments to growth and a significant step-change in delivery over the next five years. This means more GSK vaccines and medicines, including innovative new products, will reach more people who need them than ever before.
Vaccines delivered in 2021

>767m

Medicine doses delivered in 2021

1.7bn
Trust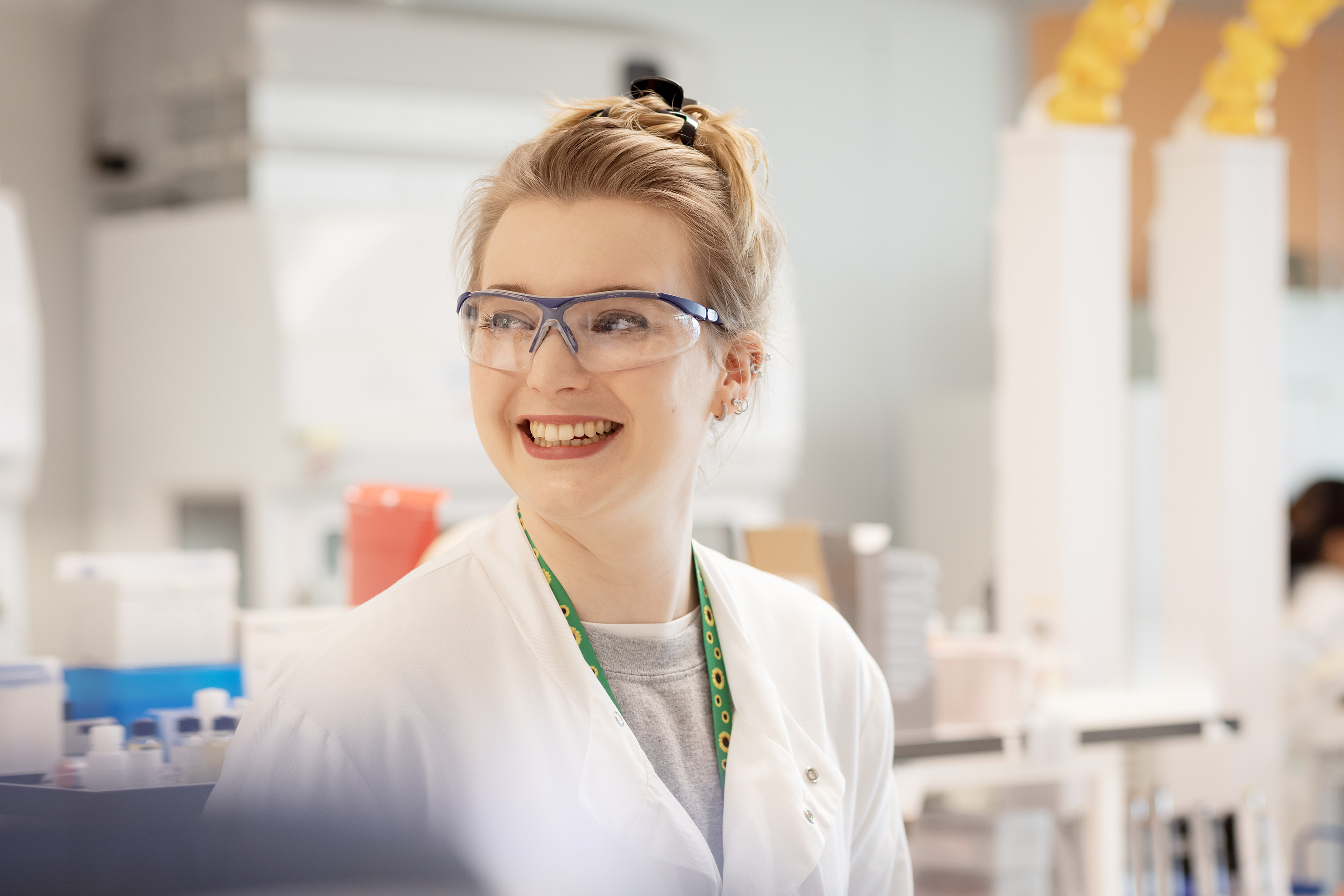 Being a responsible business is an integral part of our strategy. We apply our strengths and take action in the areas that can most positively impact patients, society and our people over the long-term. This includes pricing and access, sustainability, global health and health security, diversity, equity and inclusion, product governance and operating standards.

GSK Responsibility

ESG Performance Report 2021 (PDF - 933KB)
Business sustainability
ESG performance
ESG is an integral part of our strategy and our investment case. It is a key driver in our goal to deliver health impact and shareholder returns as well as being core to the motivation of our people. We will pursue a focused approach to ESG, driven by our strengths, informing our strategy and addressing the key challenges of our industry over the long-term.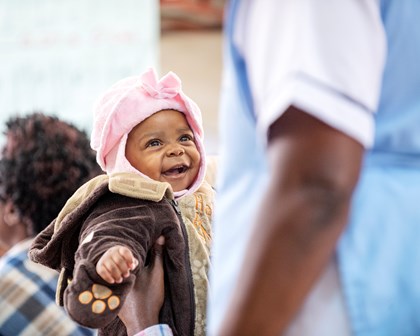 Pricing and access
We are making our products affordable and available to more people around the world through responsible pricing, strategic access programmes and partnerships.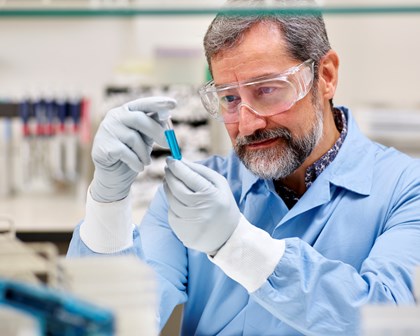 Global health and health security
Global health and health security
We are committed to using our science, our partnerships, and the knowledge we've gained from addressing the world's biggest health challenges to improve health globally.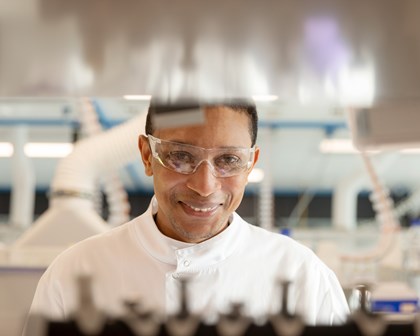 Diversity, equity and inclusion
Diversity, equity and inclusion
Our work supports the health of all kinds of people. To meet our diverse patient's needs better, we need diversity in our clinical trials and to support our own people to thrive as part of an inclusive team.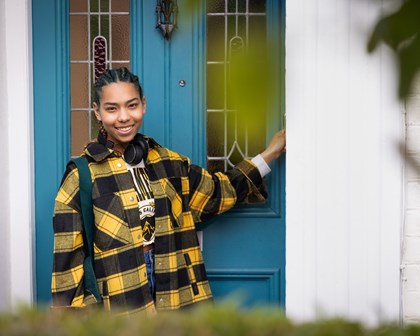 Environmental sustainability
Environmental sustainability
We are working towards a net zero impact on climate and a net positive impact on nature by 2030, across our full value chain.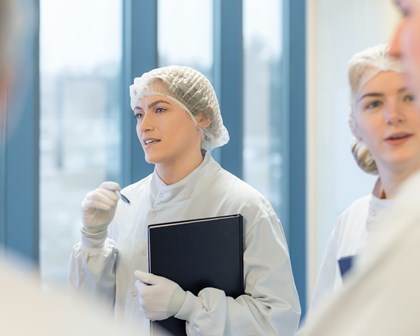 Product governance
Ensuring the quality, safety and reliable supply of our products is critical to our purpose of uniting science, talent and technology to get ahead of disease together.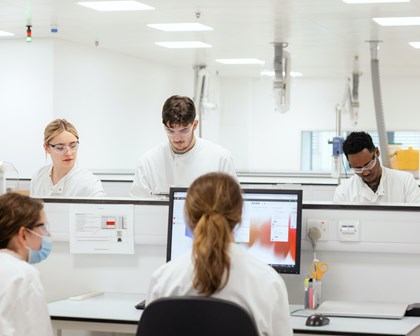 Ethical standards
Our culture guides our people to do the right thing and act on any concerns they have.
Our ratings
We have maintained our acknowledged leadership in ESG, and this continues to be a key driver in our goal to deliver health impact and shareholder returns. Detailed below is how we perform in key ESG ratings that we are frequently asked about by investors.
| External benchmarking | Change | Current rating | Previous rating | Relative to peers |
| --- | --- | --- | --- | --- |
| Dow Jones Sustainability Index | | 88/100 | 88/100 | 1st in the pharmaceutical industry group |
| Access to Medicines Index | | 4.23 | 4.01 | 1st in the Index |
| Antimicrobial Resistance Benchmark | | 84% | 86% | Leader |
| CDP Carbon | | A- | B |   |
| CDP Water | | B | A |   |
| CDP Forest (palm oil and timber) |   | B | N/A |   |
| CDP Supplier engagement | | Leader | Leader |   |
| Sustainalytics | | 18.9 | 19.3 | 4/454 subindustry group |
| MSCI | | AA | AA |   |
| FTSE4Good | | Member of FTSE4Good Index since 2004 | Member of FTSE4Good Index since 2004 |   |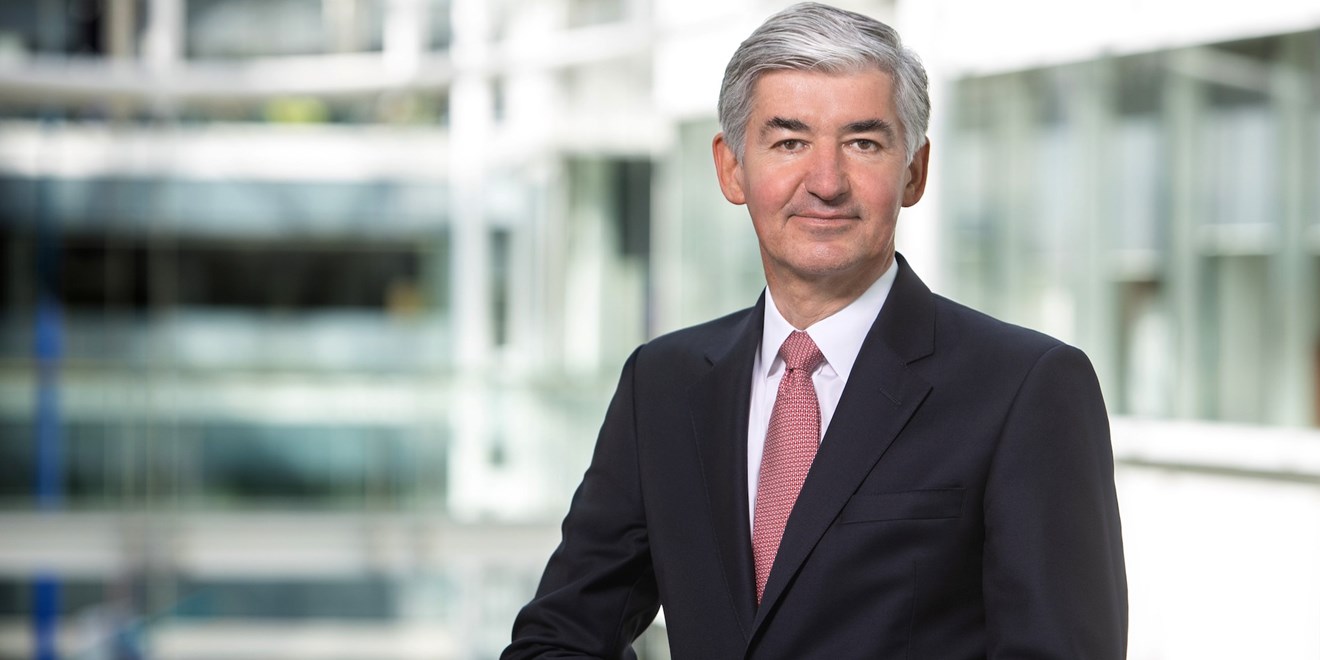 Governance
We are committed to operating at the highest standards of corporate governance. We believe our governance structure underpins our ability to deliver the Group's strategy to create long-term value and benefit for our shareholders and stakeholders.
View information on how GSK is governed, including details on our Board Committees and Management Committees, global compliance and Policies, codes and standards on our Governance section.
Go to Governance
Risk management
Identifying, evaluating and managing risks
Our risk management and internal control framework is well embedded and provides the ability for the Board to evaluate and oversee how the company manages principal and emerging risks in line with our long-term objectives. We have a company-wide policy that sets out the requirements, roles and responsibilities for the management and governance of risks, controls and supporting guidance on the essential elements of our internal control framework. We routinely evaluate our framework for improvements.
Governance
The Board oversees our risk management system and establishes our risk appetite, supported by the Audit & Risk Committee (ARC). The Corporate Responsibility Committee (CRC) and Science Committee further assess the effectiveness of risk management strategies pertinent to their defined remits. Our Risk Oversight & Compliance Council (ROCC) helps the ARC and CRC to oversee the risks, and the strategies used to address them. Risk management and compliance boards across the Group promote the 'tone from the top'. They also establish our risk culture and oversee the effectiveness of risk management activities, as well as communicating information about internal controls.
Our business is accountable for delivering on its objectives in line with its established risk appetite. An Enterprise Risk Owner is responsible for each principal risk, with oversight by a GLT member. Risk owners report risk and mitigation to ROCC, the GLT and the appropriate Board committee. Legal and Compliance support these efforts by advising on our business strategies, activities, risks and controls, and Audit & Assurance provides assessments of the adequacy and effectiveness of our framework.
Considering current and emerging risks.
We continuously evaluate our risks. Our risk assessment process considers the likelihood and impact of risks, and the timescale over which a risk could occur. We consider both current and emerging risks that could affect our ability to achieve our long-term objectives. Emerging risks are those on the three-year horizon, in line with our viability statement. We also define risks in this way if we need to know more about how likely they are to materialise, or what impact they'd have if they did. We will evaluate if additional investigation is required before classifying them as principal risks.
Risk management and compliance boards at all levels of the organisation identify emerging risks on an ongoing basis, and ROCC discusses emerging risks at each meeting. We also scan the risk horizon throughout the year to identify external trends that may be opportunities and/or emerging risks and monitor our business activities and internal environment for new, emerging and changing risks.
ROCC conducts an annual risk review to assess principal and emerging risks for the company. This review is supported by extensive analysis of external trends and insights, senior level interviews and recommendations from risk management and compliance boards and risk owners. ROCC shares this annual review with the ARC and Board for assessment and this forms the basis for the following year's risk management focus.
2022 principal risks summary
We outline below the principal risks and uncertainties relevant to GSK's business, financial condition and operations that may affect our performance and ability to achieve our objectives. These are the risks that we believe could cause our actual results to differ materially from expected and historical results. Operating in the pharmaceutical sector carries various inherent risks and uncertainties that may affect our business.
Failure to appropriately collect, review, follow up, or report human safety information (HSI), including adverse events from all potential sources, and to act on any relevant findings in a timely manner.
Failure by GSK, its contractors or suppliers to ensure:
Appropriate controls and governance of quality in product development;
Compliance with good manufacturing practice or good distribution practice regulations in commercial or clinical trials manufacture and distribution activities;
Compliance with the terms of GSK product licences and supporting regulatory activities.
Financial controls and reporting
Failure to comply with current tax laws or incurring significant losses due to treasury activities; failure to report accurate financial information in compliance with accounting standards and applicable legislation.
Anti-bribery and corruption (ABAC)
Failure of GSK employees and third parties to comply with our anti-bribery & anti-corruption (ABAC) principles, standards and controls, as well as all applicable legislation.
Failure to engage in commercial activities that are consistent with the letter and spirit of the law, industry regulations, or the Group's requirements relating to sales and promotion of our medicines and vaccines; appropriate interactions with healthcare professionals/ organizations and patients; legitimate and transparent transfers of value; and competition (or antitrust) regulations in commercial practices, including trade channel activities and tendering business.
Scientific and patient engagement
We engage externally with HCPs, HCOs, payers, governments, patients/general public and others, to gain insights, educate and communicate the science of our medicines and/or associated disease areas to inform patient care decisions. These interactions must be legitimate, conducted appropriately and transparently in compliance with local laws, regulations, Industry Codes, GSK business and ethics standards.
With increasing ease and opportunities for use and re-use of data through artificial intelligence, data analytics and automation in business decisions and processes, complex ethical dilemmas emerge irrespective of legal compliance, particularly around its application to personal data. Unethical use of data or the failure to collect, secure, use, share and destroy Personal Information in accordance with data privacy laws can lead to harm to individuals and GSK.
Potential failure to adequately conduct ethical and credible pre-clinical and clinical research. In addition, it is the failure to engage in scientific activities that are consistent with relevant laws, industry practices, and GSK values and expectations. It comprises the following sub-risks: Data Governance; Laboratory Research; and Human Subject Research.
Environment, health and safety (EHS)
Failure in management of:
Execution of hazardous activities;
GSK's physical assets and infrastructure; Handling and processing of hazardous chemicals and biological agents;
Control of releases of substances harmful to the environment in both the short and long term;
leading to incidents which could disrupt our R&D and Supply activities, harm employees, harm the communities and harm the local environments in which we operate.
Information Security risk is characterized as the unauthorised disclosure, theft, unavailability or corruption of GSK's Information or key information systems that may lead to harm to our patients, partners, workforce and/or customers, disruption to our business and/or loss of commercial or strategic advantage, regulatory sanction, or damage to our reputation.
Failure to deliver a continuous supply of compliant finished product; inability to respond effectively to a crisis incident in a timely manner to recover and sustain critical operations.
Failure to deliver the plan for successful separation of GSK into two new, leading companies: new GSK and Consumer Healthcare.
Risks associated with COVID-19
The potential impact of the COVID-19 pandemic on GSK's trading performance and all our principal risks has been assessed with mitigation plans put in place. In 2021, as anticipated, the pandemic impacted Group performance primarily in demand for vaccines and reflected the prioritisation of COVID-19 vaccination programmes by governments, including social distancing rules resulting from COVID-19 that affected customers' ability and willingness to access vaccination services across all regions. We continue to remain confident in the underlying demand for our vaccines and are encouraged by the rate at which COVID-19 vaccinations and boosters are being administered in many countries, which provides support for healthcare systems and the eventual return to normal. This continues to be a dynamic situation, with the future severity, duration and impact unknown at this point including potential impacts on trading results, clinical trials, supply continuity, and our employees. The situation could change at any time and there can be no assurance that the COVID-19 pandemic will not have a material adverse impact on the future results of the Group.
Risks
Find more risks on our annual report on sections Risk management (pp. 46-54) and Principal risks and uncertainties (pp. 275-287). You can also explore our Code and all our policies: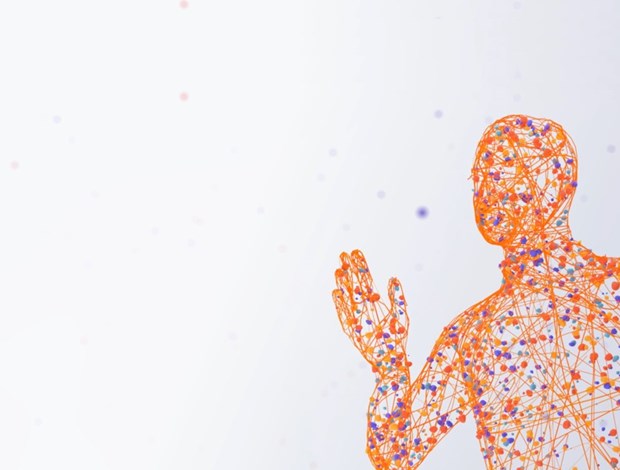 Financial highlights 2022
Adjusted operating profit
£8.2bn
Specialty Medicines
£11.3bn
General medicines
£10.1bn
*Numbers might not add-up due to rounding. Please read the cautionary statement regarding forward-looking statements and the definitions and reconciliations for non-IFRS measures on pages 67 to 69 of the full year results.