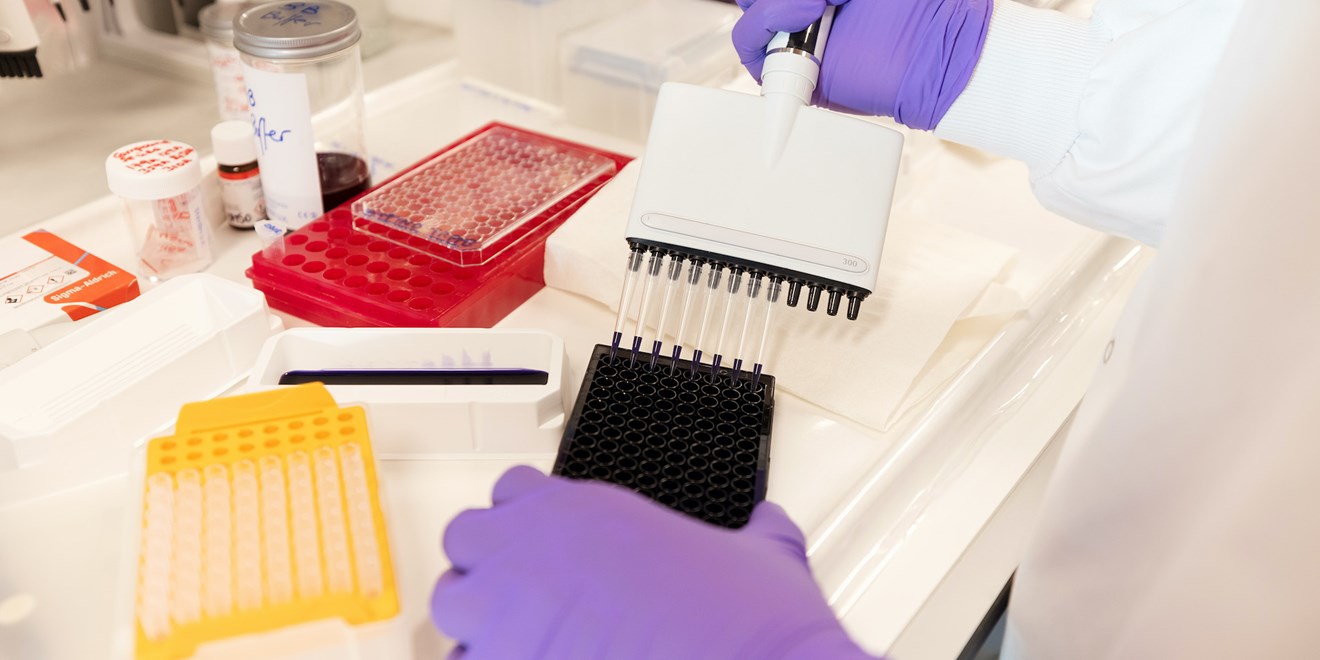 Our ambition is to positively impact the health of 2.5 billion people by the end of 2030. We have global businesses that research, develop, and manufacture innovative pharmaceutical medicines and vaccines. We are committed to widening access to our products, so more people can benefit, no matter where they live in the world or what they can afford to pay.​
Find a career with purpose in genetics or genomics
Our people are central to our success. To deliver against our strategy and tackle global health challenges effectively, we need a talented, motivated, and resilient workforce. To achieve this, we aim to create a working environment where employees feel valued, empowered, and inspired.​
Our approach to R&D focuses on science related to the immune system, and will leverage human genetics, functional genomics, and advanced analytics to improve the probability of successfully developing new medicines. Used on a genome-wide scale, these technologies have the power to uncover insights previously hidden. We are poised to transform drug discovery by taking a deeper look into the genetic clues behind disease, aided by large-scale genetic resources, the latest technology, and advanced data science skills.
Our exclusive partnership with 23andMe gives us access to one of the largest sets of genotypic and phenotypic information. In addition, our collaborations with Genomics England, UK Biobank, FinnGen, Open Targets, the Altius Institute, the BROAD Institute and the Laboratory for Genomic Research, along with our world-leading internal capabilities, position GSK to be world-leaders in using human genetics and functional genomics as an integral part to drug discovery and development. Explore our partnerships:
Our culture supporting your future
If you share our priorities of innovation, performance, and trust and are motivated to bring lifesaving drugs to patients, then we'd love to hear from you. We can offer you a collaborative and learning environment, where you will be supported with development opportunities and a brilliant work/life balance.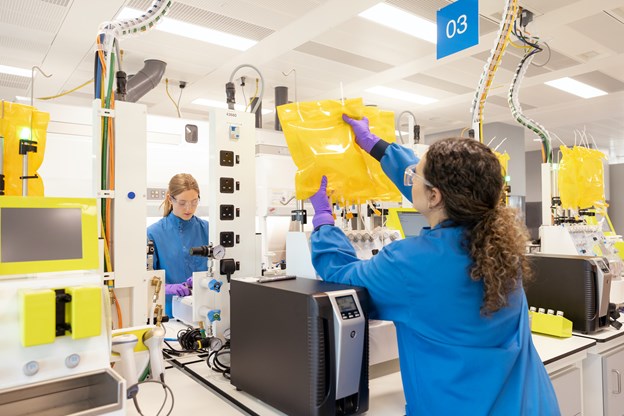 We offer you the opportunity to:
Play an important role in delivering our mission
Be an essential part of a diverse, global team
Work in an environment where you realise your full potential
Achieve your career ambitions
Be proud of the difference you can make for patients world-wide
Be well rewarded in terms of professional development, pay, and benefits 
Join us
GSK Genetics in US, UK or Germany
We have several newly created positions in R&D across the areas of Human Genetics, Computational Biology, and Functional Genomics where we will be recruiting for scientists. Our teams are based at our R&D sites in Collegeville, Pennsylvania, USA; Boston, Massachusetts, USA; San Francisco, California, USA; Heidelberg, Germany; and in Stevenage, England.
If you are an expert in one of the fields below, we have a role for you. Our vacancies regularly include opportunities for: 
Computational Biologists
Geneticists
Genomic Data Scientists
Gene Editing and Cell & Tissue Sciences Experts
Statistical Geneticists
Genomics Experts
Find out more about Genomic sciences at GSK