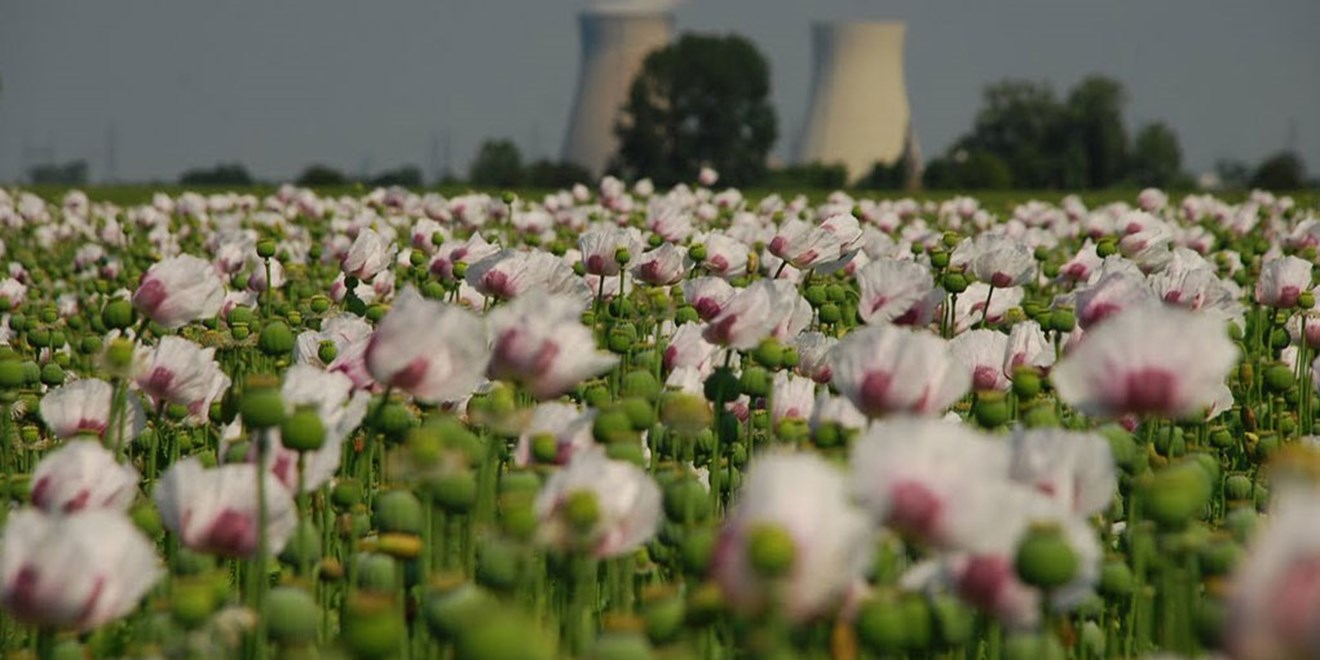 Health security is defined as the actions needed to prevent and respond to acute threats that could endanger people's health across countries and borders.
There are many factors that can jeopardise our health security – from new and emerging infectious diseases to the rise of antimicrobial resistance (AMR). Climate change and nature loss also pose a risk as they weaken the natural ecosystems on which our health depends. Increased global travel, political instability and fragile health systems can all exacerbate these threats.
As a global company innovating to prevent and mitigate infectious disease, strengthening health security is core to our purpose. Protecting people and health systems from infectious disease threats helps to safeguard lives and livelihoods, as well as support our business model. So, we are using our scientific know-how and collaborating with others to help the world better prepare for future health challenges such as disease outbreaks with pandemic potential and AMR.
Preparing for future disease outbreaks with pandemic potential
To help pre-empt and respond to the next pandemic, we are working with governments and other stakeholders to strengthen global preparedness. This means drawing on what we have learned from COVID-19 and previous outbreaks, championing innovation and promoting sustainable approaches for the biopharmaceutical sector and public health.
As well as focusing on our own innovation and operations, we are also working with governments and other stakeholders to bolster future pandemic responses. For example, in 2022, GSK, along with other major biopharmaceutical companies, signed up to the Berlin Declaration. This sets out the industry's vision for equitable access during future pandemics. The declaration stated the sector's willingness to reserve an allocation of real-time production of medicines and vaccines for distribution to priority populations, as determined by health authorities, during future pandemics. This is dependent on factors such as strong healthcare systems in recipient countries.
We are committed to using our world-class global vaccine manufacturing network to support pandemic preparedness and response. For more on our 2022 progress, please see our ESG performance report.
Back to top
Getting Ahead Together on antimicrobial resistance
The World Health Organization recognises AMR as one of the top ten threats to global public health. In 2019, bacterial AMR claimed around 1.3 million lives. By preserving the effectiveness of antibiotics, and preventing infection in the first place, we can reduce risks from infectious disease and help protect patients during surgery, childbirth and other health interventions.
Building on our history in antibiotic development, we have a number of research projects targeting priority pathogens deemed "critical" and "urgent" by the WHO and US Centers for Disease Control and Prevention. This includes potential therapies as well as several projects investigating AMR-relevant vaccines, which are an important tool for preventing and reducing resistance.
We believe working with other stakeholders such as industry and government is integral to getting ahead of AMR, so we helped found the AMR Industry Alliance and are partners and investors in the AMR Action Fund.
Back to top
Leading the AMR Benchmark
The Access to Medicine Foundation releases an annual AMR Benchmark, comparing how life sciences companies are contributing to bringing AMR under control. It tracks industry progress on R&D, responsible manufacturing, appropriate access and stewardship. GSK has been an industry leader of the Benchmark since it was first published in 2018. In the most recent Benchmark report in 2021, we were recognised for the diversity and depth of our R&D pipeline, including our AMR-relevant vaccine research.

Back to top