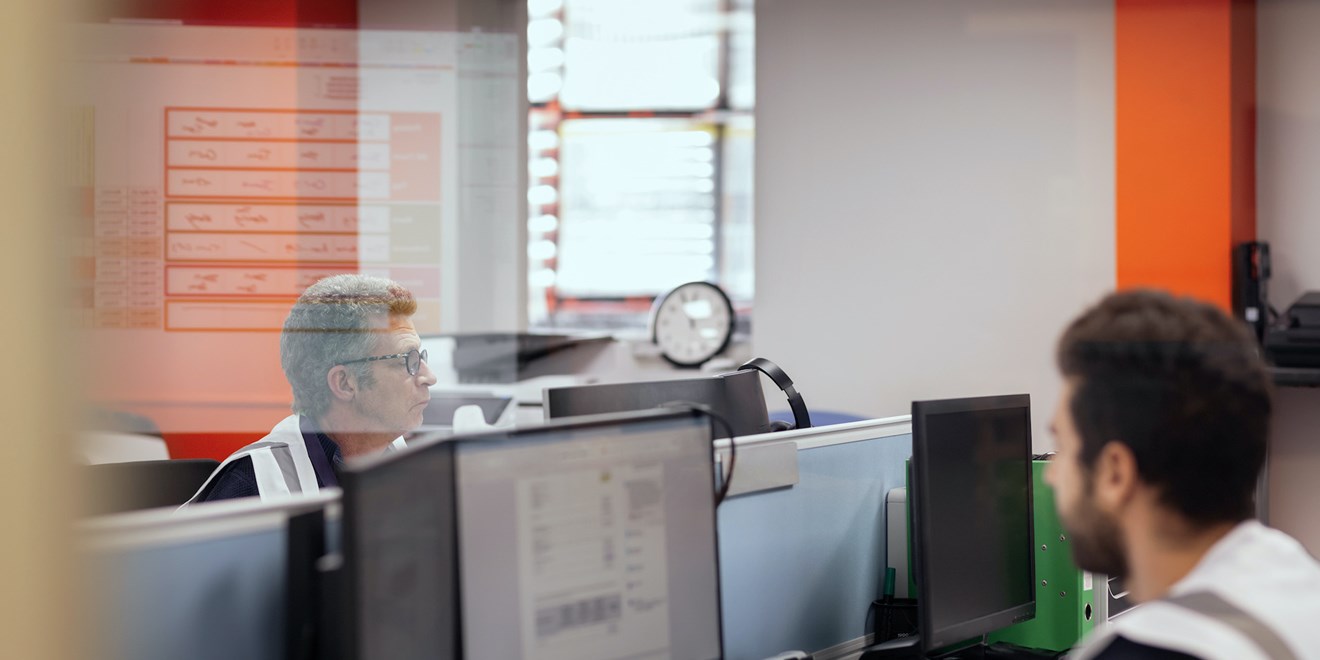 We use technology to deliver what matters most, better and faster. Whether it's life-saving medicines or life-enhancing products, Tech at GSK helps scale and accelerate our expertise. To lead the industry in discovering, developing, and commercialising an exciting pipeline of new products. 
Global platforms and technology
Our operations are built on hosting, network and connectivity. It ensures our people are empowered to do their best work. An increased risk of cyber threats also demands our cyber security capabilities are always a few steps ahead.
Our processes run on the collaboration enabled by workspace tools and devices that help our employees work in an agile way. To contribute in an effective and efficient manner wherever they may work from.
We are transforming into an intelligent enterprise. It is essential that we create a smooth and seamless experience for our employees by simplifying, modernising, and integrating service management across the business.
Tech improves business productivity and performance. Through constant improvements driven with learnings from analytics-ready digital data. We accomplish more by improving speed, scale, security and governance for our applications and data using cloud platforms. Automating processes, generating savings, and accelerating innovation.
We apply artificial intelligence and machine learning to make smarter decisions and revolutionise the way we identify, manufacture, and commercialise products. We also create innovative and adaptive future-proof technologies, and develop use cases for VR/AR, mobile, voice,wearables, IOT and smart devices using Edge Computing.
Back to top
Cyber Security Office
The Cyber Security Office protects our Tech systems, infrastructure, and data from cyber-attacks. We provide security consulting services to GSK Tech, business units, subsidiaries and partner companies.
We leverage a holistic approach to information security and risk management to protect, safeguard and enhance business growth across the enterprise digital infrastructure. We support IT activities, ensuring risks and controls are identified, prioritised, monitored and managed. We strengthen and deploy security initiatives with diligence into Tech and wherever necessary in the larger business.
Back to top
Vaccines Tech
Our purpose is to unite science, technology and talent to get ahead of disease, together. The convergence of science and technology is creating opportunities to develop novel products faster than ever before.  
We use innovative technologies like artificial intelligence andadvanced analytics to deliver better patient outcomes, improve patient engagement, and fuel growth. From research to enhancing our supply chain and manufacturing operations, we are modernising our engagement​​ platforms and leveraging marketing automation to meet our customers' rapidly changing engagement needs​​​. We enhance existing business operation platforms and provide sustainable integrated solutions enabling new product/lifecycle plans and data-driven decisions in manufacturing operations.
Back to top
Commercial Digital and Tech
We drive business value by delivering innovative technology, digital, data and analytics. To support successful product launches, strengthen the digital customer experience and achieve market success for commercial products. We enhance the Biopharm pipeline to meet customer demands with the help of advanced technologies. 
Back to top
Pharma Supply Chain (PSC) Tech
At PSC Tech, we enable the delivery of quality products for our patients fast, accurately, and efficiently by providing innovative tech solutions that help reduce risk and cost.
We use data-driven decision making to accelerate change, while complying with rules and regulations in governing countries – as well as GSK policies and procedures. We strive to reduce time from production to market, eliminate manual processes, and use innovative products and data to reduce time-to-market. By increasing efficiency and providing quality assurance with technology products, we streamline the production cycle. 
Back to top
R&D Tech
Using data science, we provide efficient and reliable information from large amounts of data. Insights from R&D data, for instance, help us position our business to reach top-quartile performance, while shortening drug cycle times to get medicines into the hands of patients faster.​​
Technology also helps us reduce clinical trials while increasing accuracy. Artificial intelligence, machine learning and automation help us optimise our existing pipeline, while providing more time to execute new pipeline launches.
We also enable clinical, regulatory and medical research using data platforms and solutions. This includes governing the design and development, while monitoring quality risk and compliance – testing throughout the complete lifecycle of each product.  
Back to top
Data & Analytics (D&A)
Our Data & Analytics team is transforming what we do and how we do it at GSK​. The team is critical to our success, performance, and the impact we make on our patients.   
It spans all business and support functions at GSK, and includes data scientists, analysts, and developers, who often work alongside a product manager, designer, and leads our digital transformation to tackle our most impactful business challenges.
We integrate and analyse complex, high-dimensional data sets. We build novel, innovative data models to solve challenging business problems or identify untapped opportunities. And we highlight the value that data can bring to drive better business choices, make advanced analytics a competitive advantage for GSK, and secure better health outcomes to deliver what matters most, better and faster.
Back to top