Johari, mother of four
In 2009, Johari was one month pregnant with twins when she became seriously ill from malaria. She lacked sufficient information about how to protect herself from the life-threatening disease, and throughout the pregnancy she frequently became sick.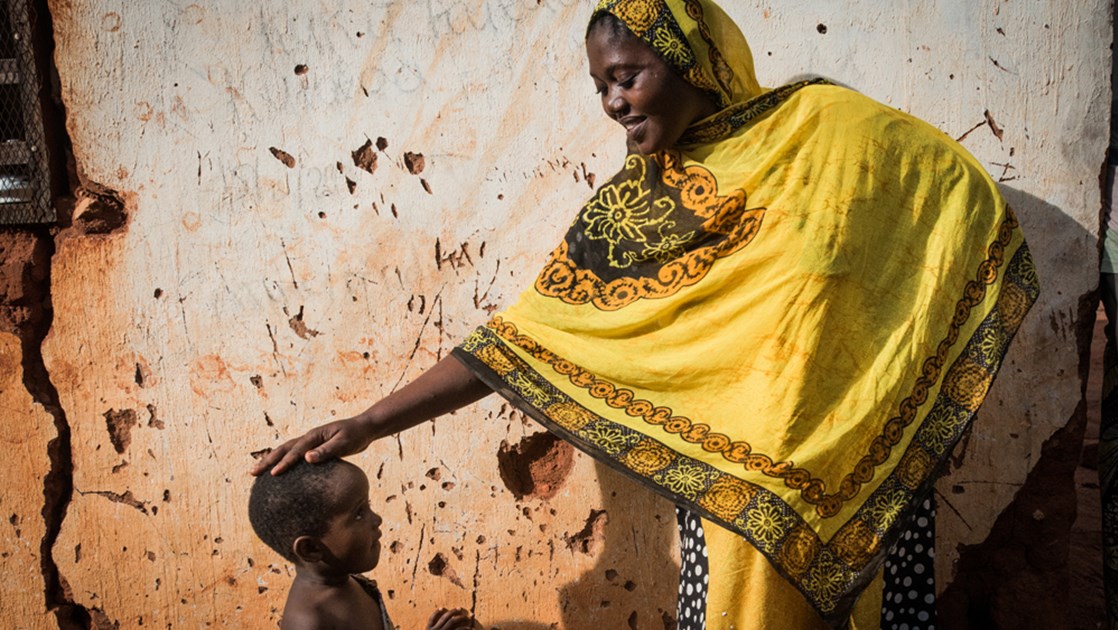 When her babies were born - one boy and one girl - she was relieved to find they were both healthy. But soon realised that the second born - her son, Hussein - had challenges. He was always poorly, and nearly every month she took him to the hospital for a check-up where he would get tested for malaria, and treated if the results were positive.
In the future there will still be a lot of challenges because people are still getting sick from malaria, but I'm not losing hope because of that. I am still fighting because I know things are going to change.
Caring for her very sick child put an emotional and financial burden on Johari and her family. She felt she could not adequately protect her children and was at a loss what to do. Then she met the chairwoman of the Kanyabeza Community Group who encouraged her to become a member. It is a small micro-finance group comprised of mostly women who live in a rural community outside Kigoma, a town in western Tanzania. The group gets its name from a nearby river. Each member must play an initial membership fee plus a small weekly contribution (less than £1) at every meeting. The money is pooled and given to members who apply for a loan, which they have to repay with interest. The interest is saved and used to help other members when they are faced with an unexpected financial burden - for example, if a child suddenly becomes ill and they need to take him to a hospital for treatment. It has become a lifeline for many who would have no other means of accessing money at short notice.
When Johari first told her husband she wanted to join the Kanyabeza Community Group, he had his reservations. Women in her community are not encouraged to be independent thinkers or self-sufficient. They are responsible for staying home and looking after the kids, and are typically given no money to support themselves or their children, even if they become ill. Luckily, Johari's husband soon came around to the idea and has now even bought shares in the Kanybeza group himself, one of the only men to be a member.
Johari was embraced by the rest of the group who voted her in as secretary. She felt her confidence grow and has received vital education about malaria, sexually transmitted diseases, birth control and nutrition advice. She feels that the malaria situation in her community is starting to improve thanks to the work of organisations like the Tanzania Communications and Development Center, which receives money through a Comic Relief/GSK partnership. TCDC trains volunteers to go into communities and inform groups how to stay safe and protect themselves. Johari has four children - a 17-year-old, six-year-old twins and a two-year-old - and they have been malaria free for six months.