Patrick, malaria patient
In 2016, 13-year-old Patrick started to feel ill while his mother was out farming. He began to vomit, had diarrhoea and was shivering. Then his joints started to hurt and his body and his head ached.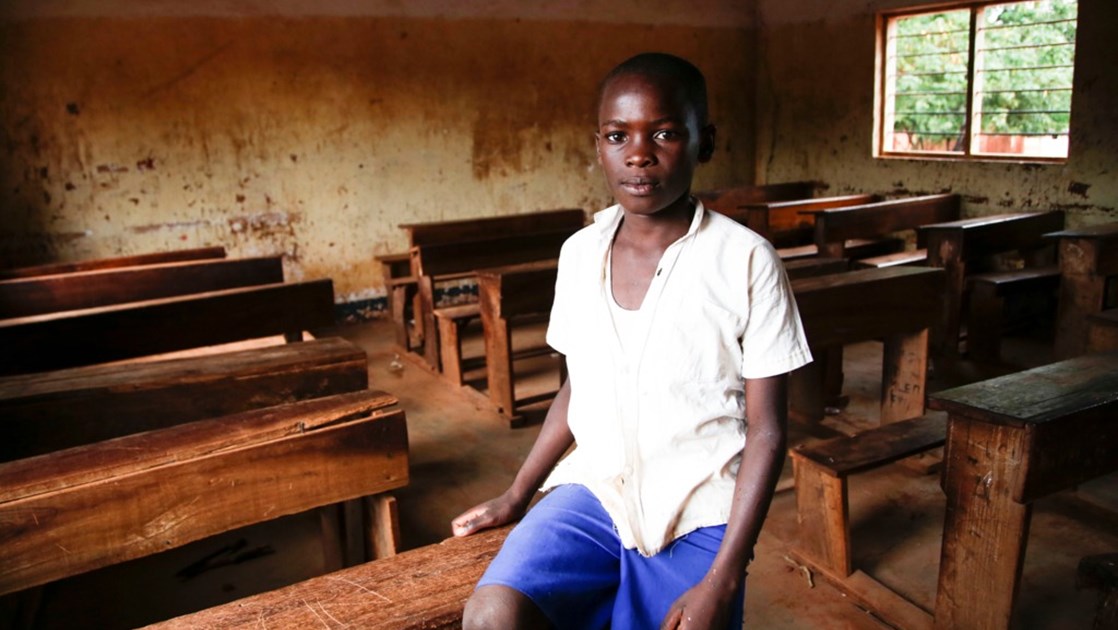 In an attempt to stop the shivering, Patrick stood in the sunshine hoping it would warm him up, but it did not help. With his mother at work and no one else to turn to, Patrick was forced to wait until she got home to get help.
Patrick's mother immediately knew her son was very sick, but had no money to take him to the hospital and buy medication. She asked her neighbours, but they were too poor to help either. Finally, the chairman of the hamlet where the family lives gave her some money and Patrick was rushed to hospital. Doctors told him he had severe malaria and he was admitted for three days, given medication and eventually recovered.
Meet Patrick
Hear from Patrick, a school boy, about his experience of malaria.
I have educated my younger siblings about malaria and talk to the neighbours and my friends. I've learnt about malaria from the mobile video units - there were times when it came to my community. I learn about malaria at school as well. It helps a lot.