The race against malaria: handing the baton to the next generation
Malaria is a preventable and treatable disease yet it still claims hundreds of thousands of lives each year, mostly in children under five.
A mosquito-borne disease; the malaria parasite is wily and can evade attempts to outwit it. So we need to fight malaria on all fronts. That means helping communities in remote areas to correctly use bed nets and access treatment; ensuring frontline health workers have access to rapid diagnostic tests so they can quickly diagnose and treat malaria and research and develop potential interventions
Tackling malaria is a big challenge that demands multiple players – from businesses, governments, communities and civil society. It's also a long-haul challenge so maintaining the momentum against this disease will require fresh energy from the next generation.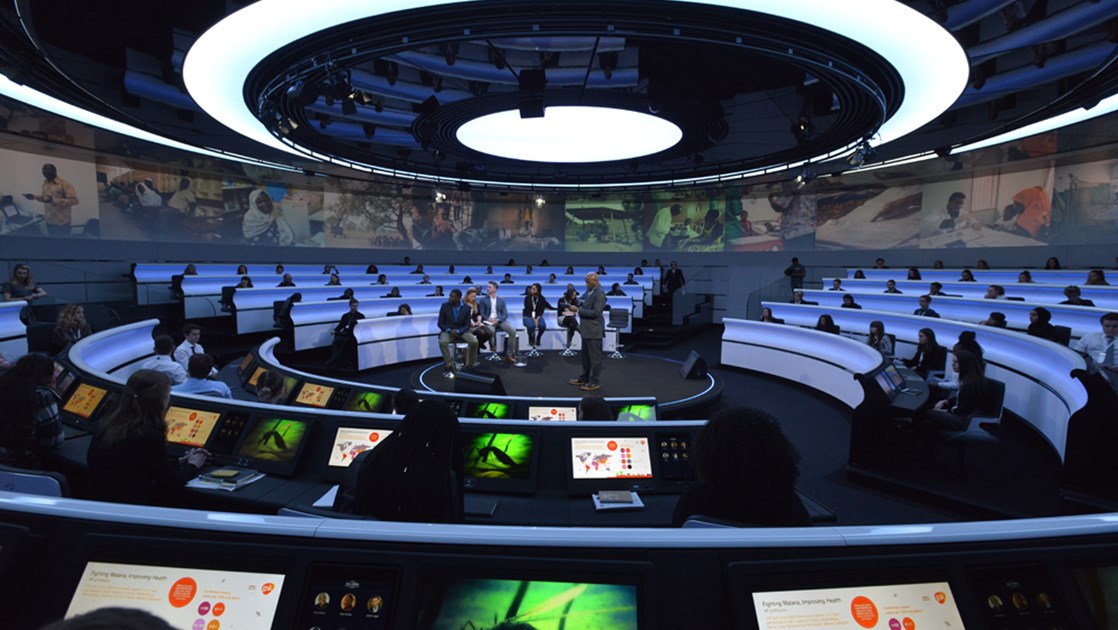 The young people of today need to be inspired to become the scientists and policy makers of tomorrow, working hard to defeat this disease together.
Inspiring commitment in the next generation to get involved and be curious about the challenge of malaria is an important objective for the Comic Relief and GSK partnership, a five-year partnership established in 2015 to fight malaria and improve health in some of the world's most malaria endemic countries.
Fuelled by a shared passion to engage young people in real world issues and challenges the partnership team set about leveraging their joint expertise and networks to create the exclusive Mission Control: Malaria event. Held at the state-of-the-art McLaren Thought Leadership Centre in Woking, UK it was a first for both organisation and provided a unique opportunity for attending pupils to explore the global challenges of malaria and work together with leading experts in a day of workshops, scientific investigations and debate to discuss their take on how best we can continue to fight malaria and develop new solutions that could help to control the disease.
​Watch the highlights from the day
Dr Allan Pamba, VP & General Manager East Africa, GSK, said:
"I was delighted to travel from Nairobi to the UK for an event at the McLaren Thought Leadership Centre, designed to inspire 100 A-level students to keep up the fight against malaria. From what I saw, the future is in safe hands. The students were so very engaged and eager to learn. They wanted to know what they could do to make a difference. It left me with a very clear sense of one generation safely passing the baton to the next, handing over to fresh runners with likely a faster pace – the Usain Bolt generation. To have the opportunity to hear first-hand from the students and hear their passion, enthusiasm and bright ideas, I have no doubt that with youngsters like these picking up the baton, we stand a better chance than ever of fighting malaria in 2017 and beyond."
Dr James Logan, London School of Hygiene and Tropical Medicine, said on the day:
"We're committed to fighting malaria globally and the workshops and debates today have helped us enthuse and inspire the next generation of scientists and decision makers to continue this fight. I've been encouraged to see the passion from the students, and witness their understanding of what malaria is, and why we need to fight it, grow throughout the day".