A new response to humanitarian crises
Humanitarian crises are becoming more frequent, more widespread and more complex. It's clear that a new approach is needed.
It's been over a decade since the 26 December Tsunami devastated huge areas of Southeast Asia. Since then, the refugee crisis in Europe and the Middle East, Ebola outbreak across west Africa and looming threat of the Zika virus in Central and Southern America have all shown us how humanitarian and public health crises are evolving. They're becoming more frequent, more widespread and more complex.1

It's becoming clear that a new approach is needed to help tackle the challenges facing our increasingly inter-connected and global community.
A global approach to tackle global crises
The Humanitarian Leadership Academy, launched in London in March 2015, is an initiative that has set out to train 100,000 frontline humanitarian aid workers.
It's a new approach that presents a truly global partnership between private sector corporations, philanthropists, NGOs, governments and academia.
What's new about the approach of the Humanitarian Leadership Academy?
Rather than taking a 'top-down' approach centred on financial aid, the Academy focuses on building capability at a grassroots level, equipping those closest to vulnerable communities with the skill sets they need.
As the saying goes, 'give a man a fish and you feed him for a day; teach a man to fish and you feed him for a lifetime.' Just as previous relief efforts have focused on the provision of foreign aid in response to a crisis, the Academy aims to build local capability and teach humanitarian leaders how to manage crises more effectively.
This is not to say foreign aid is not a vital lifeline in times of crisis, but this new, holistic approach enables a faster and potentially more appropriate response to natural disasters.
Sharing expertise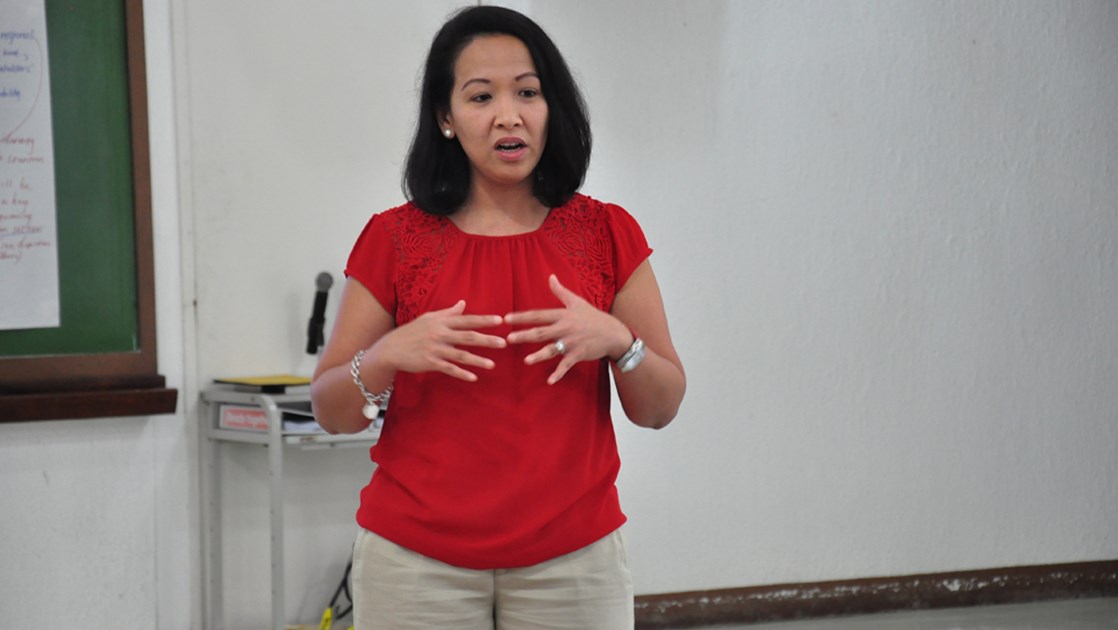 Through our partnership with Save the Children we've been able to help support the setup and opening of Asia's first Academy Centre in the Philippines. 
Most impactful has been the opportunity to share our expertise and involve our employees in the set up and facilitation and ongoing work of the Academy. For example, in April 2016 senior managers from GSK ran two workshops for humanitarian leaders from the Philippines. The workshops focussed on the development and review of the Academy's strategy for the Philippines, the impact of which could be huge given that Asia-Pacific is the world's most disaster-prone region.2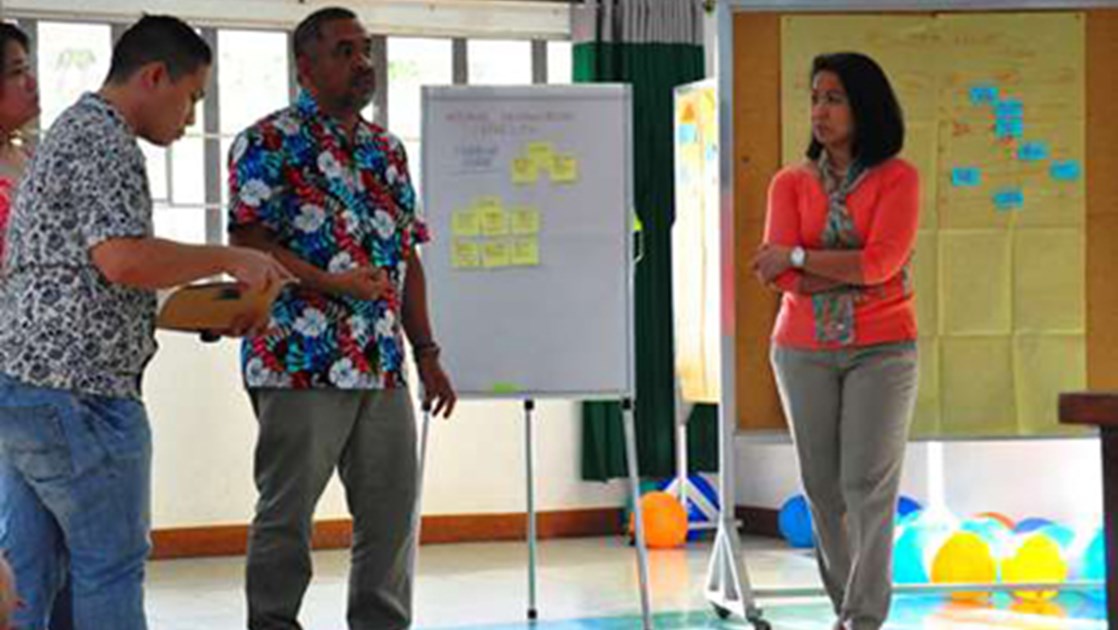 Looking to the future, we're looking for ways to create a more integrated approach to disaster relief by bringing together non-profit organizations, private sector companies like GSK and governmental bodies. Our Medical Director for the Philippines and Executive Director of the GSK Foundation, Dr. Giovell Barangan is also an active part of Philippines Academy Advisory Group. This group will act as an important sounding board for the development of the Academy's work in the Philippines and beyond, for instance, inputting into the development of a localised version of the global digital learning platform. 
Sources
[1]http://www.humanitarianleadershipacademy.org/wp-content/uploads/2016/03/HLA-4-Page-Map-Amend-Low-Res.pdf
[2] http://www.un.org/apps/news/story.asp?NewsID=49642#.Vwxvtfl97RY
Photo Credit: Jonathan Hyams | Save the Children