Giving mothers and babies a healthier start
Find out how our scientists have adapted an ingredient from a GSK mouthwash into a potentially life-saving gel for newborns in developing countries.
Our journey to develop an antiseptic gel for newborns began in response to a global challenge from the United Nations (UN). The UN named the antiseptic ingredient, chlorhexidine, as an overlooked 'life-saving commodity' that, if more widely accessed and properly used for umbilical cord care, could potentially save the lives of 422,000 babies over five years. A newly-cut umbilical cord can easily become infected, especially in developing countries where more births take place at home.
Responding to this challenge, our scientists worked to turn the chlorhexidine ingredient used in our Corsodyl™ mouthwash, into a suitable gel.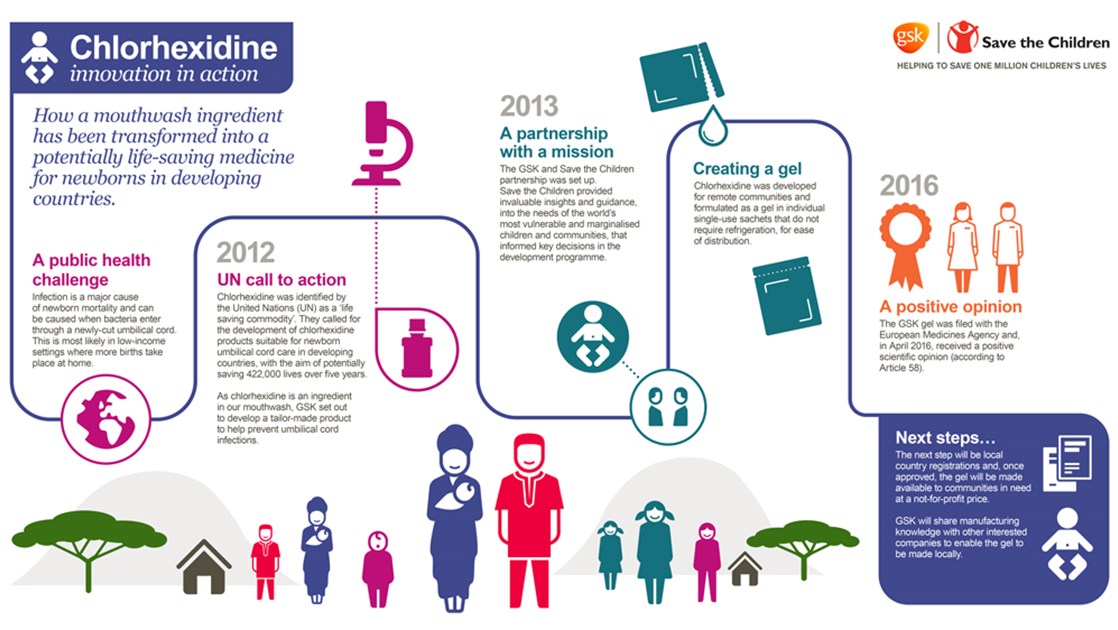 Drawing on insights provided by our partner, Save the Children, we developed a gel specifically designed for those most in need. The gel can withstand wide variations of temperature and humidity without the need for refrigeration, making it suitable for distribution to remote areas. It is packaged in single-use foil sachets to allow the correct amount of gel to be used. It also has visual instructions to help mothers, who may not be able to read, appropriately apply the gel to the cord stump.
"This gel has been designed with some of the toughest settings in mind and our expertise of working with health workers and communities has meant that this product can be used in challenging contexts" said Alison Forder, Head of Health, Save the Children. "Together we are taking important steps forward to enable this essential medicine to reach many more vulnerable babies."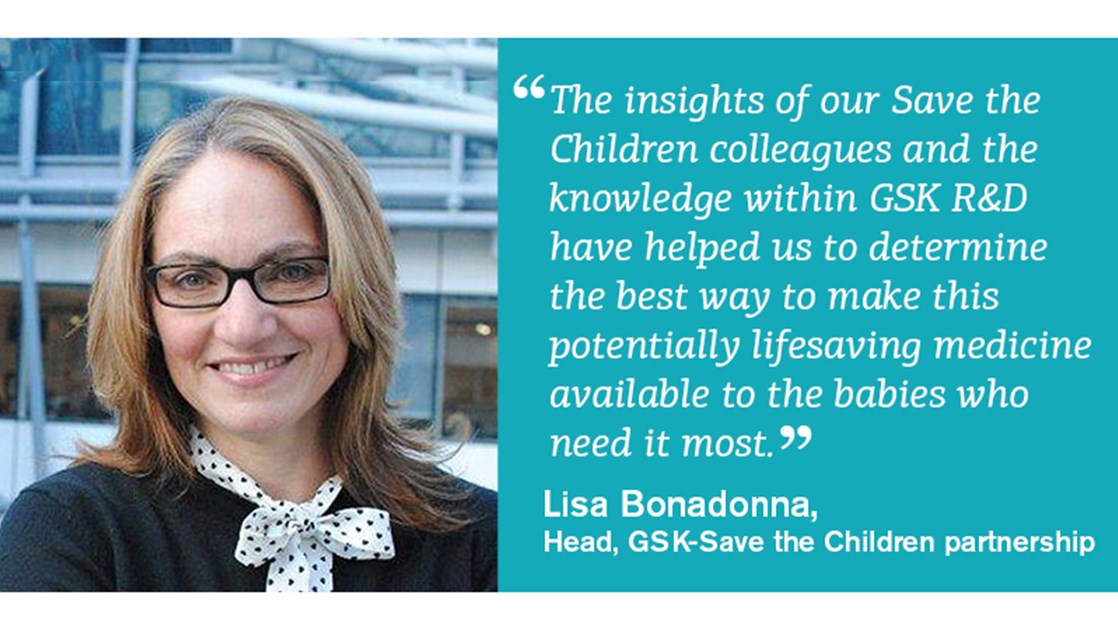 We will register the gel in countries where there is insufficient supply due to quality or volume and, if approved, will offer it at a not-for-profit price. We will also share our manufacturing knowledge with other interested companies to enable them to make the gel.
Lisa Bonadonna, Head GSK Save the Children Partnership added: "We are now turning our attention to understanding and supporting healthcare workers, mothers and their communities in how to prevent one of the major killers of newborns, neonatal sepsis (blood poisoning).
Why are we researching how to make a heat-stable dry-powder formulation of oxytocin for mothers?
Because currently registered oxytocin medicines are often unsuitable for use in poorer and remote communities in developing countries, as the medicine requires refrigeration and needs to be injected into the mother by a trained healthcare worker.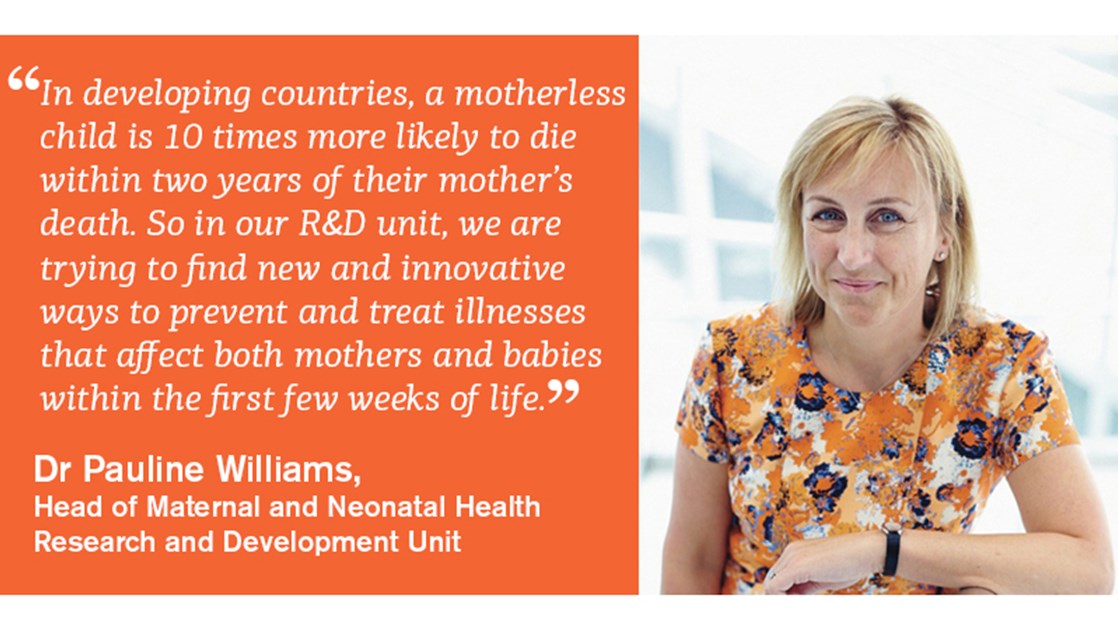 Oxytocin is recommended by the World Health Organization (WHO) for the prevention and treatment of postpartum haemorrhage, a condition where a mother loses a large volume of blood after giving birth to her baby.
We aim to improve access to this treatment by creating a medicine that will not require refrigeration and which can be taken by mothers via a simple to use inhaler. Working in partnership with scientists from Australia's Monash University, GSK is developing a heat-stable dry-powder formulation of oxytocin.
Our Maternal and Neonatal Health R&D unit at GSK is dedicated to tackling maternal and newborn health issues, with an aim to give mothers and babies the best possible start. 
Find out more about our partnership with Save the Children