Meet Baby Mckline: a special delivery
Mckline is a special little boy. Almost two years old, he lives in Kenya with his parents Catherine and Fredrick. They are already saving for his education and have ambitions for him to be an engineer one day.
Mckline was the first baby born at a healthcare facility in Bungoma County, Kenya, supported through our partnership with Save the Children to help save one million children's lives.
Here, Save the Children speak to Mckline's mum and dad about his arrival, his first months, and the effect that his birth has had on others in their community: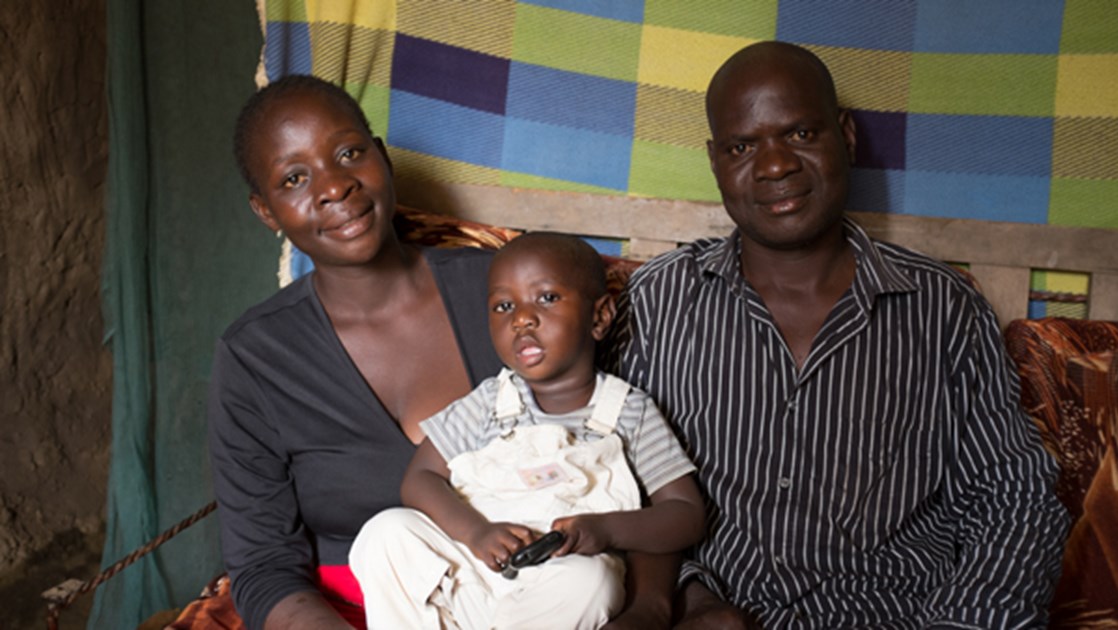 "Mckline was born in Bumula Sub County Hospital," says Fredrick. "When [Catherine] was pregnant, I advised her to visit the hospital and she managed to attend clinic sessions seven times before the delivery. On 4th July 2014, my wife delivered a healthy baby boy. I was very happy. Mckline weighed 3kgs at birth, the delivery was ok and we left hospital the following day."
"I saw many mothers die when they delivered at home," says Catherine.
When I realised I was pregnant, my husband advised me to go to hospital and I attended the clinic throughout.
The hospital's help did not stop there: "Mckline has been vaccinated free of charge from the time he was born. I was also taught how to feed him when he started eating and I learned about food and nutrients. Although sometimes I lack transport and I have to walk for a long distance to the hospital, I appreciate the treatment and advice from the nurses."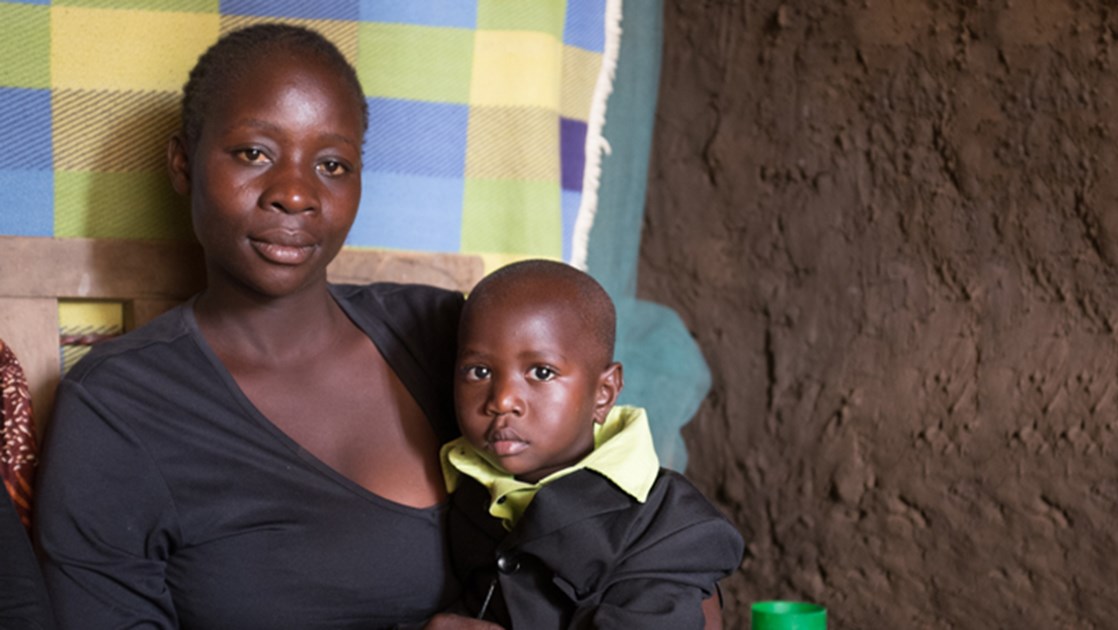 Fredrick and his family live in a one roomed house which also doubles up as a shop for his battery charging and electronics repairs business. Catherine grows vegetables in their garden and helps at the shop. Fredrick says: "I want baby Mckline to be healthy. I take him to hospital whenever he is sick. I want him to have a good education, and so I have started saving for his education. At times when he has to go to hospital, we lack transport. Economically, it is not easy; he has to eat a balanced diet, dress well and celebrate his birthday like other children."
Asked about changes in maternal health trends in her community, Catherine says: "My successful delivery in hospital was a good example and most expectant mothers come to me for advice and I send them to the hospital. Although we still have some traditional midwives who only send the mother to hospital when they have complications, things are changing as most mothers have started going to hospital."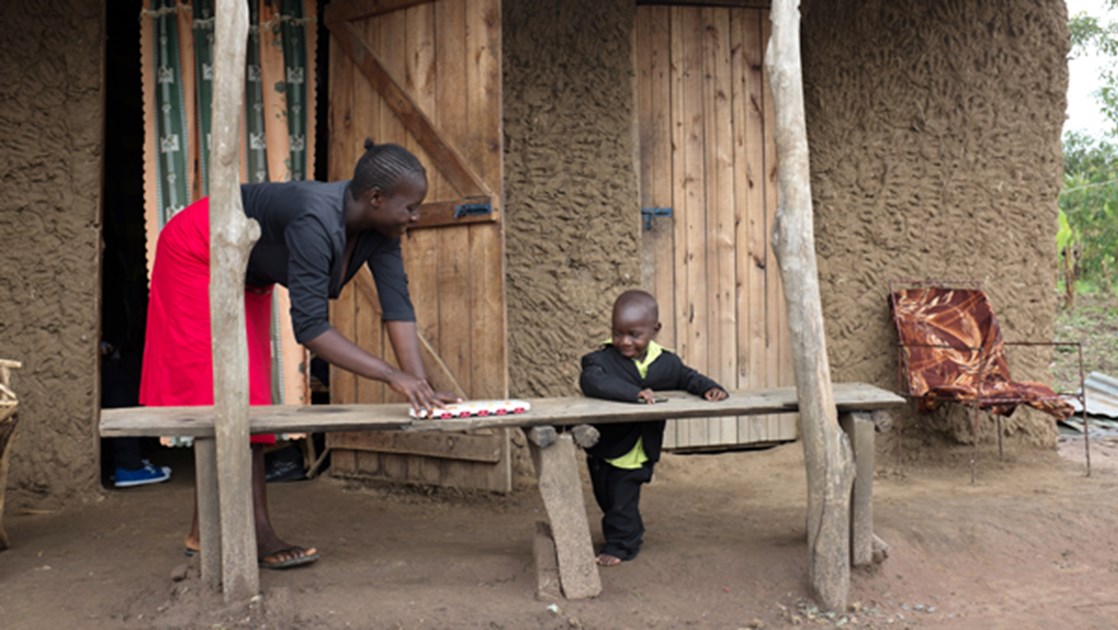 Baby Mckline is now 20 months old. He can't speak yet but is very active. Fredrick says: "When [I] am doing repair works at the shop, Mckline is very keen. I think he will be an engineer. I wanted to be an engineer, I did not get there but I hope my son will get there."
Our partnership with Save the Children supports critical health interventions within two Signature Programmes, one in the Democratic Republic of Congo (DRC), the second in Kenya. The Kenya programme was officially launched in Bungoma County on 4 July 2014. On the day of the launch, Mckline was the first baby to be born in a Ministry of Health facility we support in Kenya.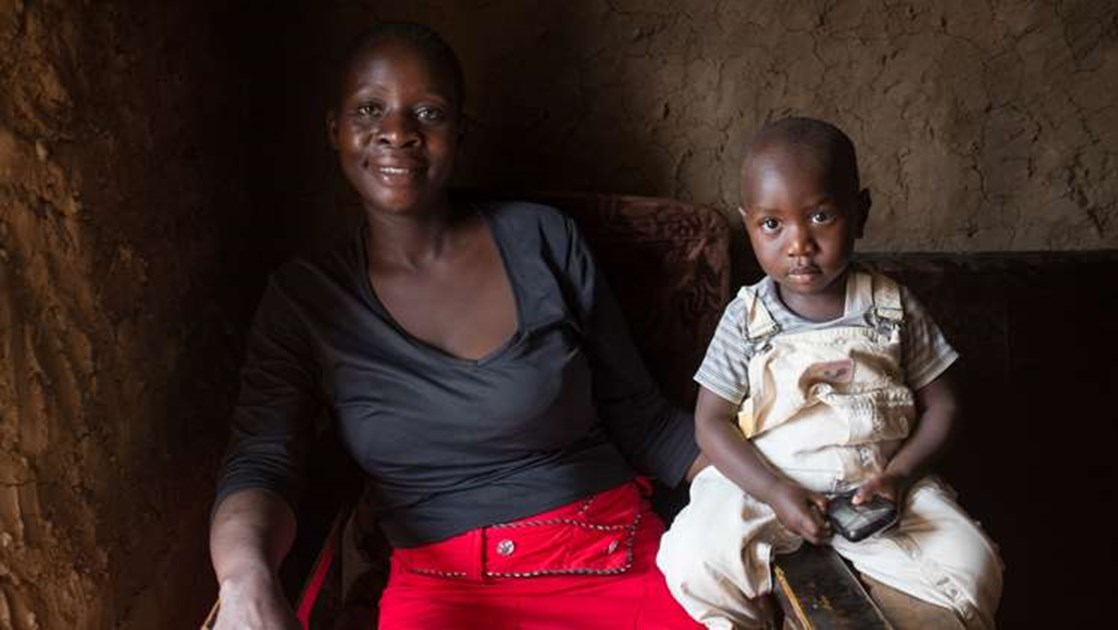 In Kenya, the goal of the programme is to reduce maternal and newborn mortality in Bungoma County by increasing access to, and improving quality health systems and services in order to reduce preventable diseases. Health facilities in Bungoma County have benefited from the programme through initiatives including training of healthcare workers on emergency obstetric and neonatal care, infection prevention and Kangaroo Mother Care.
All pictures courtesy of Allan Gichigi/Save the Children