Augmented reality and the changing face of consumer healthcare
Read time: 5 mins
07 December 2020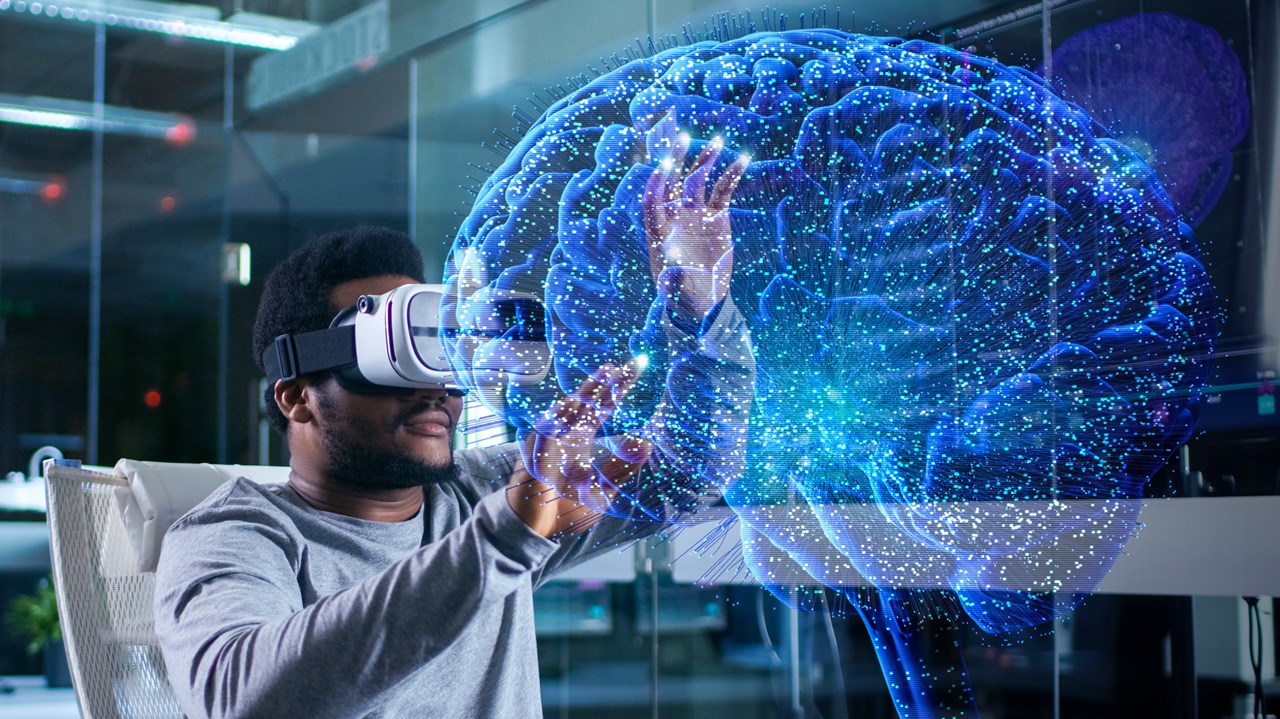 At GSK Consumer Healthcare, it's our mission to champion better everyday health for all. To ensure we can do just that, it's important that we understand how and why consumers select the healthcare products they do.
That's why our Shopper Science Lab has joined forces with Birmingham City University (BCU) for a very special two-year Knowledge Transfer Partnership (KTP) that'll explore how Augmented Reality (AR) can improve real-world healthcare. AR is the real-time use of information in the form of text, graphics, audio, and other virtual enhancements integrated with real-world objects.
The result of a successful application to InnovateUK and a truly unique opportunity, this KTP will give both academics and industry leaders alike the opportunity to turn ideas and theories into real application cases, as we combine research undertaken in BCU's Digital Media Technology (DMT) Lab over the last 10 years with our expertise to fully unlock the true potential of AR. 
AR in action
The role of AR in consumer healthcare isn't completely unexplored however. It's already having a massive impact on our industry, with people utilising it for a variety of reasons – from assisting surgeons by providing better visualisation during surgery, to educating patients about their conditions and even exploring important medical data in more immersive ways, which in turn helps researchers recognise new patterns.
At GSK, we're no different and we're already using it to create more effective, engaging healthcare communication strategies, helping shoppers to understand the science behind our products and empowering them to make the right choice, while also giving them a greater understanding of their own health.
Our innovation doesn't stop there either. We're also using AR to help retailers visualise marketing strategies and Point-of-Sale materials. By creating various 3D models of what their store could look like using an iPad or AR headset, we can show them different messaging and gather both qualitative (e.g. questionnaires, etc.) and quantitative data (e.g. eye tracking, biometrics, etc.). This then helps us to tailor in-store messaging, ultimately benefiting the consumer's experience.
It's not just our Consumer Healthcare team that's utilising the latest tech in new and exciting ways though. Our Vaccines and Pharma divisions are looking at areas in which they can apply it as well.
The future is here
But why is this partnership so important? Put simply, because it's built upon developing a deeper understanding of people and their behaviour. With a focus on increasing our understanding of how and why consumers select specific healthcare products, as well as mapping the conscious and subconscious factors that influence their purchasing decisions, and identifying opportunities to use the shopping experience to encourage responsible self-care and improve health literacy, its potential impact is far reaching.
Crucially, it could also help us to identify opportunities where we can support and simplify the decisions consumers are making – for example, through innovative new packaging or by sharing our insights with pharmacist partners in order to deliver a smoother and more efficient in-store experience.
And that's not all. The partnership is also expected to deliver a robust framework for optimising the use of AR technology across our organisation, as well as a measurement system for quantifying the impact it has on both our consumers and our businesses.
So, what exactly does the future hold for consumer healthcare? Well, with this partnership, we're a little bit closer to finding out.